---
I'm sure you've already heard of the Along Bay, the Mont Saint-Michel Bay or even the Bay of San Francisco. But have you ever heard of the Baie de Somme? Probably not, and yet, the Baie de Somme is, like the other bays, enlisted in the "Club of The Most Beautiful Bays in the World". I (Thomas) must admit that, coming from Picardie, I am proud of this natural site and of all the treasures it has to offer! In this post, we wanted to share with you our selection of places to discover in the Baie de Somme, and more broadly on the coast of Picardie. We got you covered in order to spend an incredible weekend between beaches, wild dunes, cliffs and beautiful seaside resorts.
---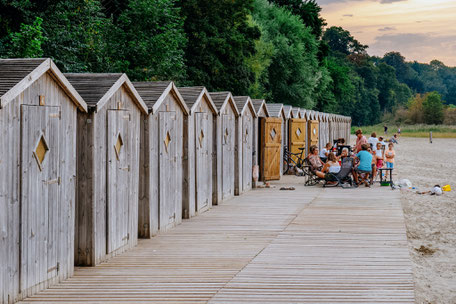 ---
---
INTRODUCTION TO BAIE DE SOMME
The Baie de Somme is located in the Haut-de-France, previously known as Picardie. The region is squeezed between Île-de-France (the region around Paris) and the English Channel. It is important to bear in mind that due to its proximity with England and the sea, the Baie de Somme has had a very turbulent history with many invasions and battles. However, some lovely places and villages can still be found and are definitely worth a visit.
As already written above, the Baie de Somme site is enlisted in the "Club of The Most Beautiful Bays in the World". It is also classified as a "Grand Site de France" and combines many other labels. I personally think that this site is the most beautiful place in the whole region, combining natural site, wilderness and medieval villages.
This post provides a list of our 5 favorite places to visit in the Baie de Somme which are all located within 30 minutes to each other, making it an ideal area to explore during a weekend.
1. SAINT-VALÉRY-SUR-SOMME
Located at the estuary of the Somme river and facing the Baie de Somme, Saint-Valéry is a splendid combination of medieval history, an incomparable nature wonder and a cute fishermen village. Saint-Valéry is a member of the "Most Beautiful Detours" network in France and has been nominated as one of France's favorite towns. It is a colorful medieval town in which Rafael and I like to go to breathe the fresh air when visiting my parents in the north of France. Saint-Valéry also constitutes an excellent base for visiting the Baie de Somme, as it is located in the heart of the Bay.
One of the peculiarity of Saint-Valéry harbor is that it is both a maritime and a river harbor since it is the link between the Baie de Somme and the entrance to the Somme Canal. The maritime history of Saint-Valery is rich and ancient: in Roman times, Saint-Valery was a Roman military port and during the XIX century, it became a flourishing commercial port. For the anecdote, it is also in Saint-Valéry that William of Normandy took refuge before leaving for the kingdom of England to become a Conqueror.
While in Saint-Valéry, explore the Sailors' district, a photographic gem, and wander through the charming alleys of the old town. Don't miss the iconic sights, including the Porte de Nevers, the Sailors' Chapel, and the scenic Promenade Quai Jeanne d'Arc. Indulge in the culinary delights offered by Watterlot Pâtisserie Boulangerie, renowned for its exquisite pastries. For a delightful dining experience, relish lunch or dinner at Relais Guillaume de Normandy, offering a taste of local flavors.
---
 | For more information about Saint-Valéry-sur-Somme, check our post here |
---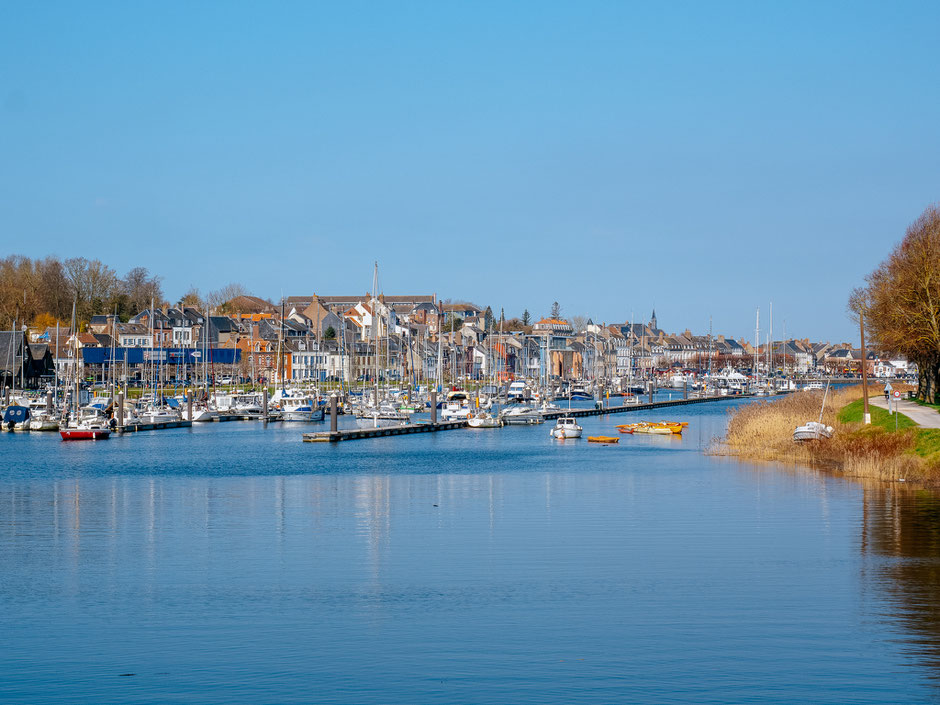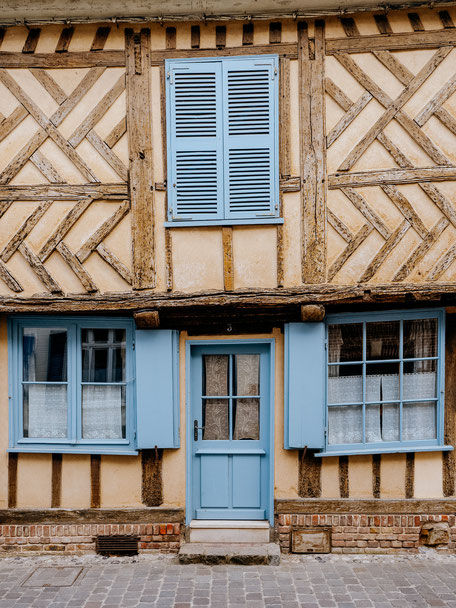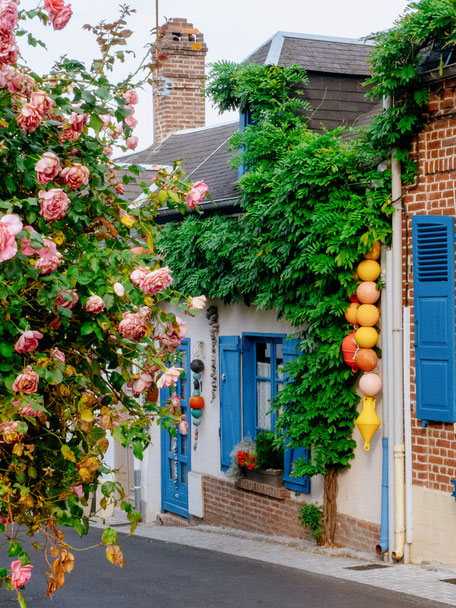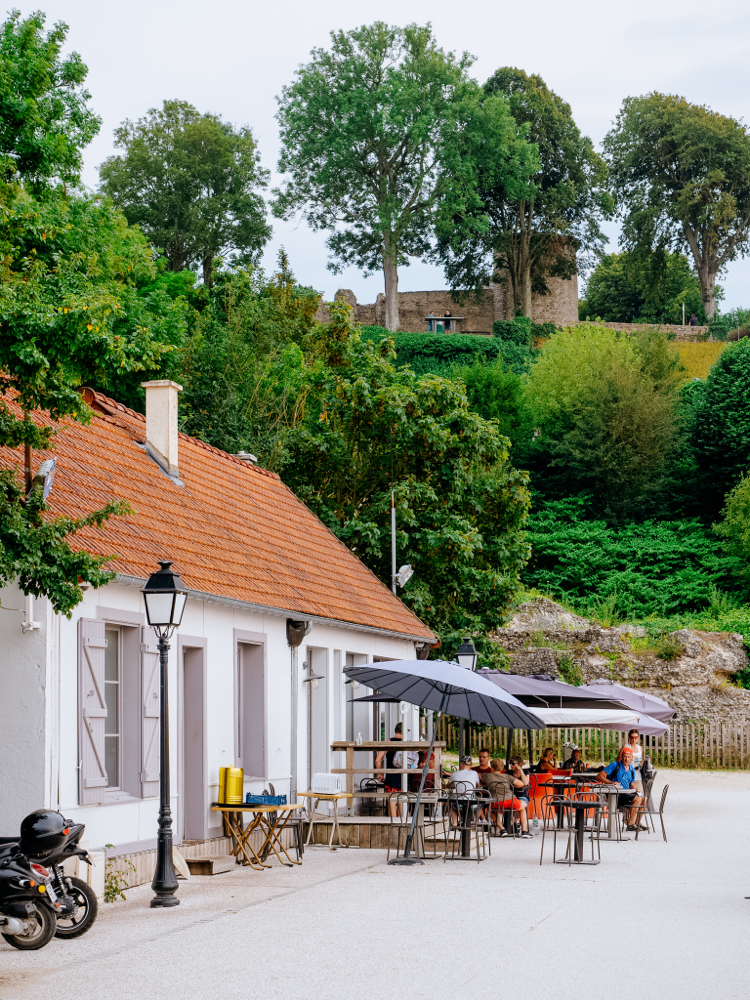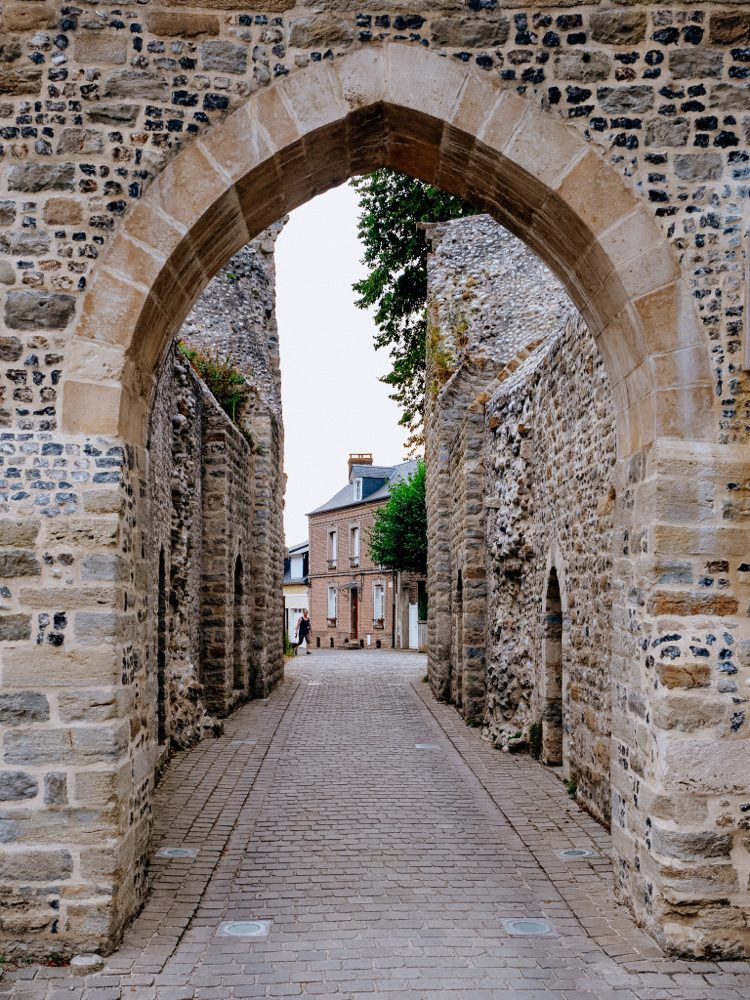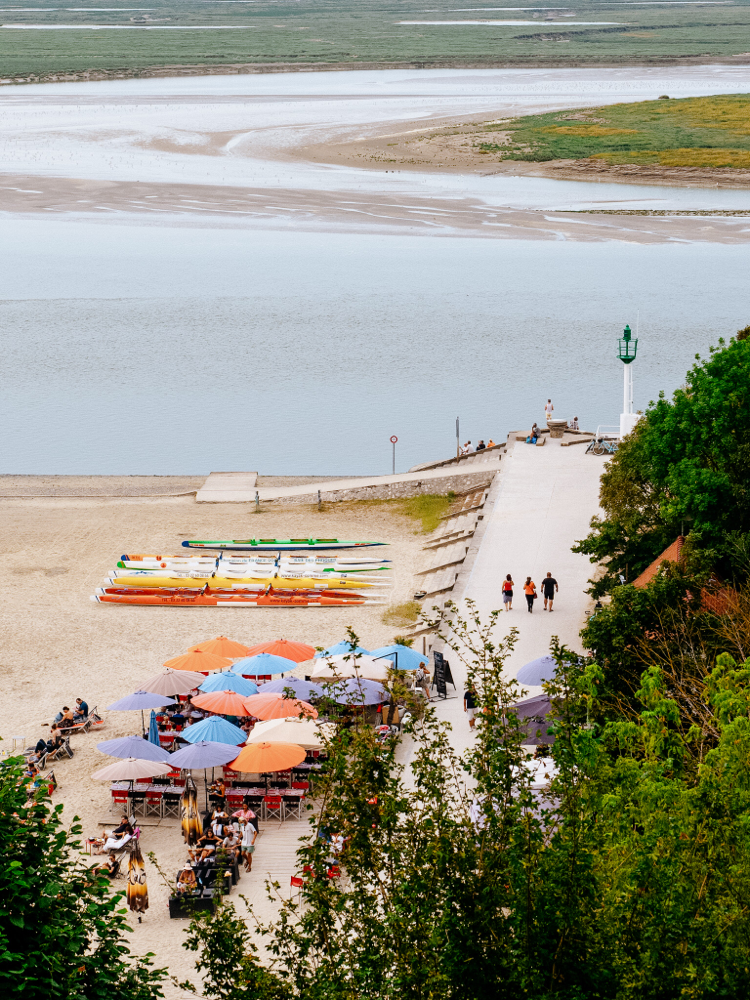 2. BAIE DE SOMME RAILWAY
Here's another essential attraction for a weekend in the Baie de Somme, and we strongly recommend hopping aboard this unique train! Built in 1887, the Chemin de fer de la Baie de Somme (Baie de Somme Railway) was intended to develop tourism on the Picardy coastline. Thanks to its 27 kilometers of railway line, tourists could (and still can) go to the towns of Le Crotoy, Saint-Valéry-sur-Somme and Cayeux-sur-Mer. Step back in time aboard one of the most beautiful vintage trains in the country! At its own pace, the train crosses the many fields and marshes that define the distinctive landscape of the bay. Wetlands and salt meadow ponds become the grazing grounds for contented sheep. A myriad of wildlife, including birds, Henson horses, Highland cows, and storks, populate this scenic realm, creating a captivating tableau for those who embark on this unique journey.
The Baie de Somme Railway, made up of wooden cars from the Belle Époque and pulled by an impressive steam locomotive, has been preserved thanks to an association that put the train back on track since the 1970s. With its 200,000 annual visitors, it is the leading tourist site in the region. It is definitely a must-see when visiting the Baie de Somme! For more information about the Baie de Somme Railway, check their website here.
| Timetable - from 11 a.m. - 6.30 p.m. from mid-June to October |
| Admission - 12 EUR (one way), 15 EUR (roundtrip) |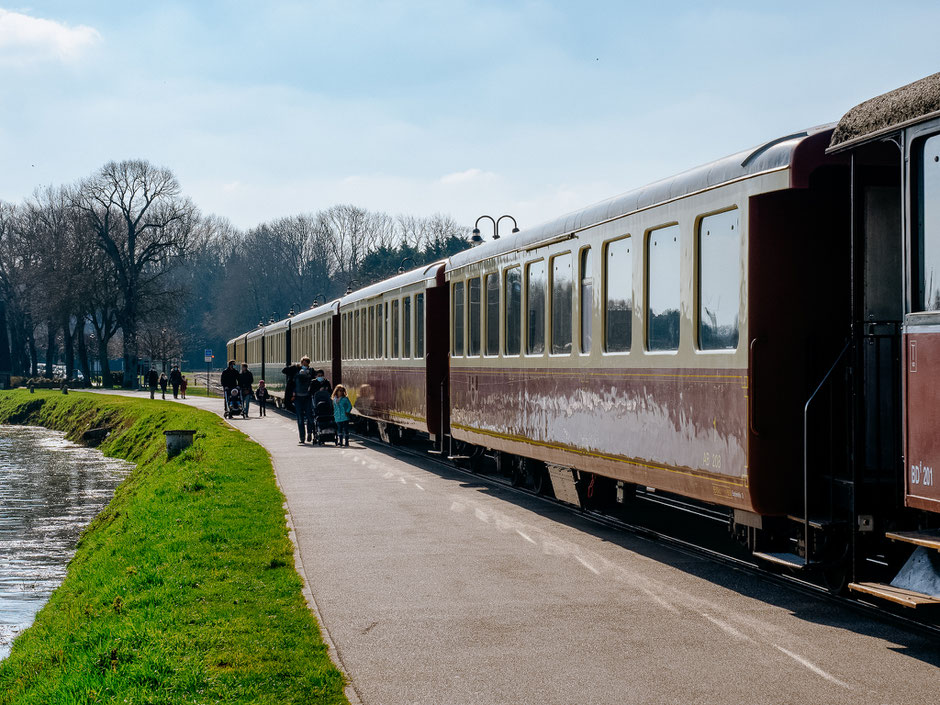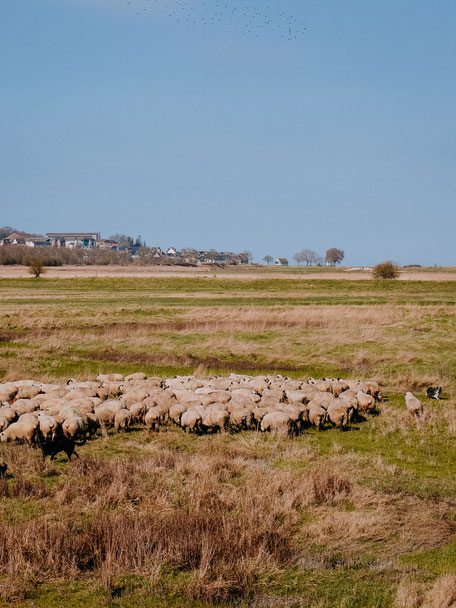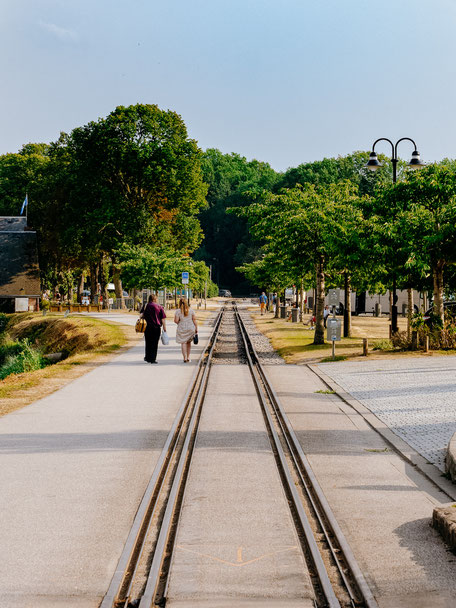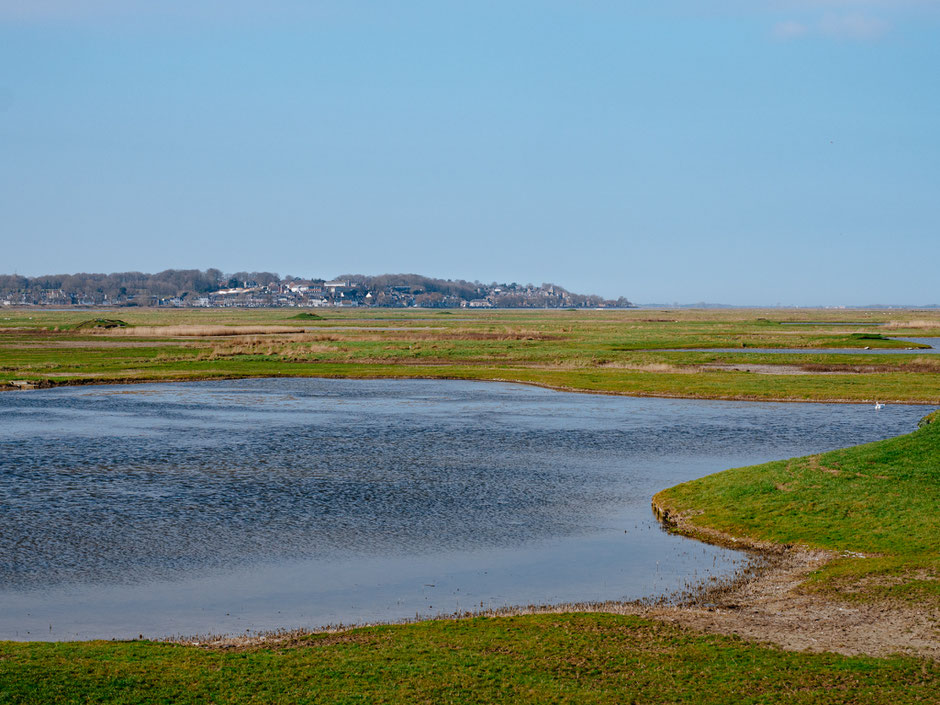 3. LE CROTOY
Nestled along the coastline of the Baie de Somme, Le Crotoy is another little cute town that invites you to bask in its timeless charm and breathtaking landscapes. This picturesque town is a haven of tranquility, boasting expansive sandy beaches that stretch as far as the eye can see. Immerse yourself in the rhythmic ebb and flow of the tides, creating a serene backdrop for relaxation by the sea.
As you explore the town, discover the culinary delights at Boulangerie Victor Florent, renowned for its tempting waffles and delectable flan. Indulge your senses in this gastronomic haven, and don't miss Les Tourelles, a charming restaurant offering a delightful dining experience. For nature enthusiasts, Le Crotoy is a paradise for birdwatching, positioned along the migratory route of countless bird species. The town's avian residents add a unique charm, making it a must-visit destination for nature lovers. Le Crotoy stands as a coastal gem, offering a perfect blend of seaside allure, culinary delights, and a rich maritime heritage, making it an ideal escape for those seeking a serene coastal retreat.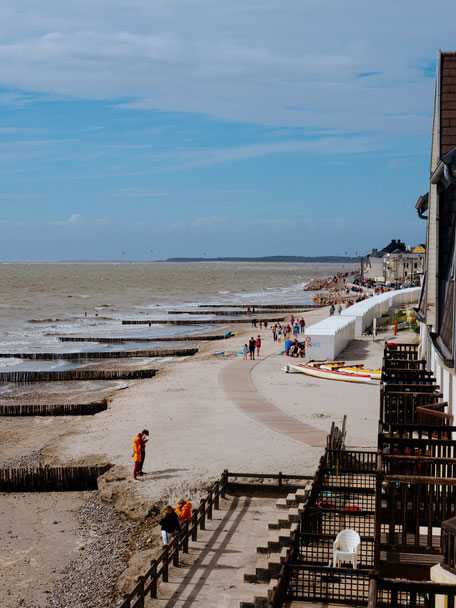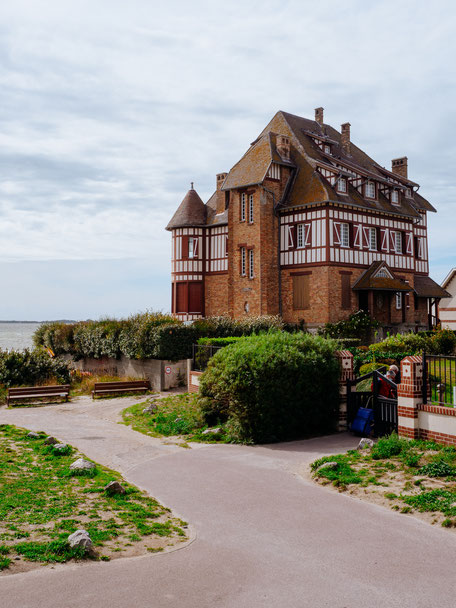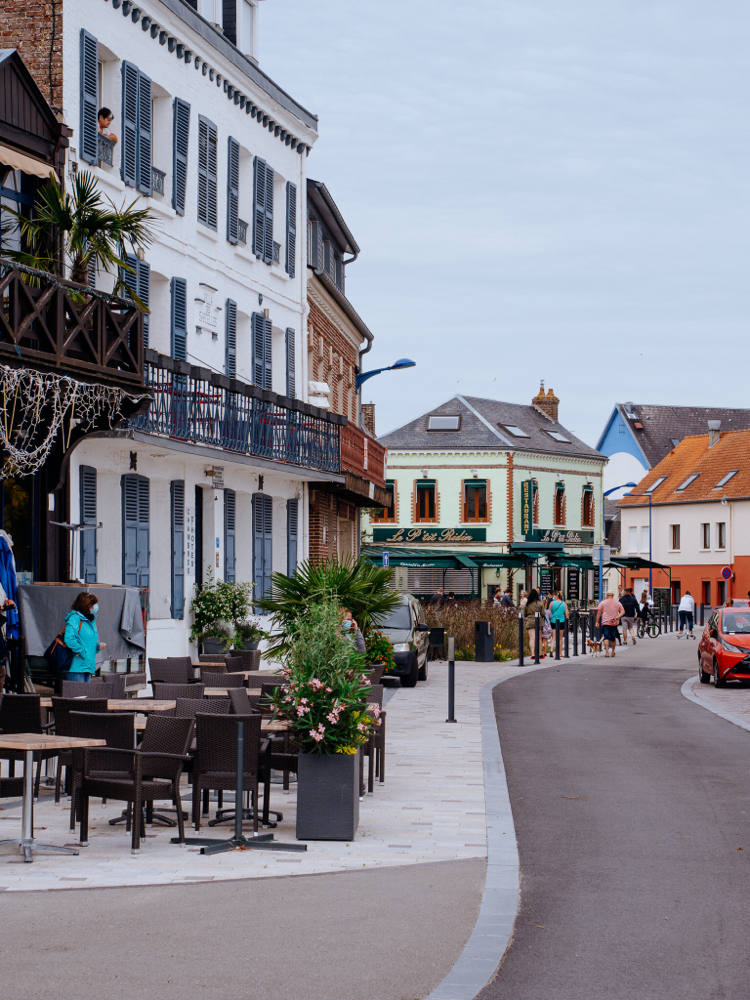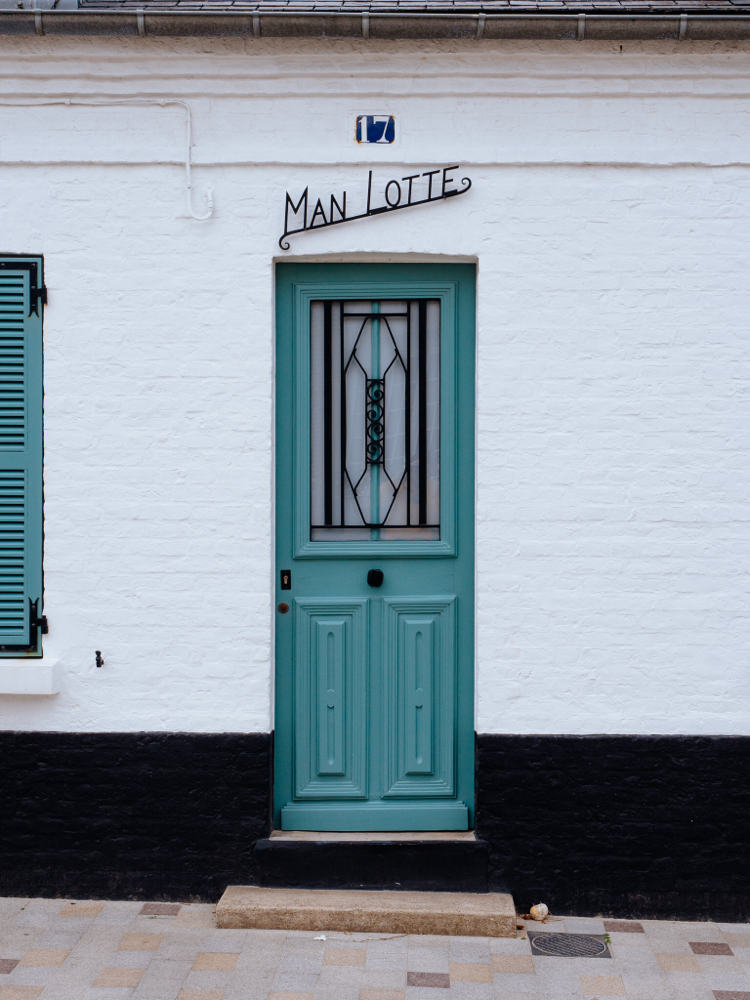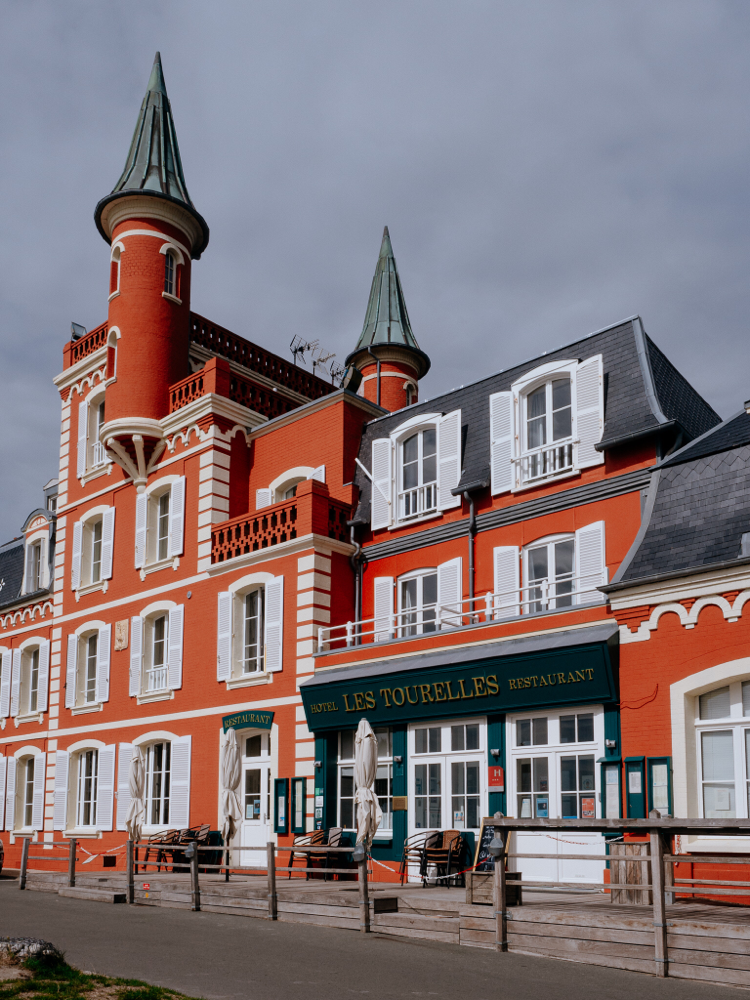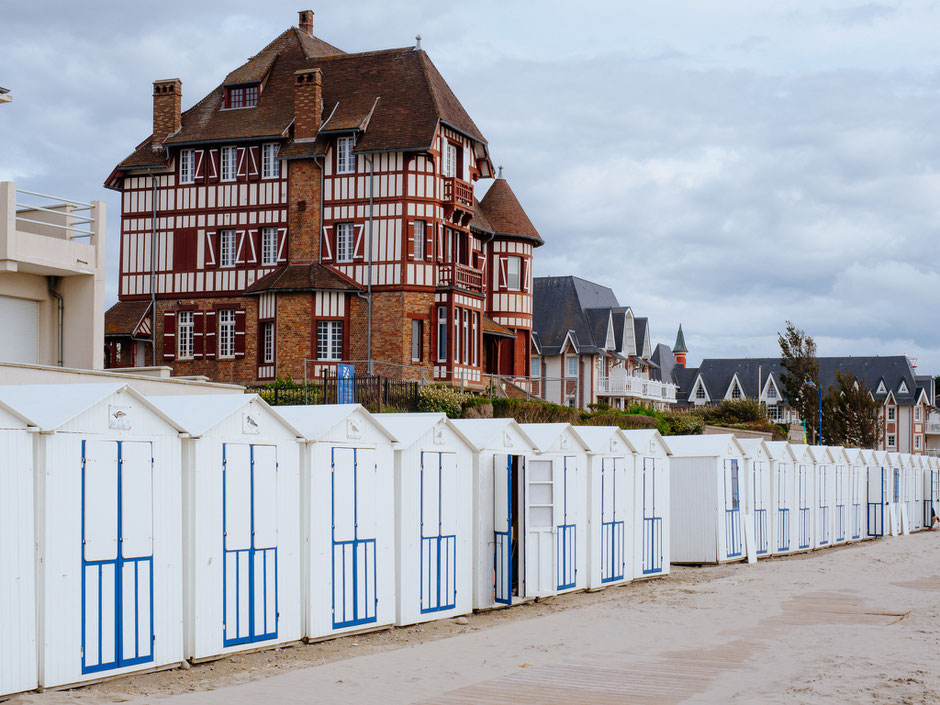 4. PARC DU MARQUENTERRE
The Parc du Marquenterre, located near Le Crotoy, emerges as an essential destination in the Baie de Somme, capturing the hearts of bird enthusiasts and nature admirers. Spanning vast marshlands, this renowned bird sanctuary is renowned for its diverse avian residents and serves as a crucial stopover for migratory birds along their routes. Spanning 200 hectares of untamed terrain, including dunes, forests, and marshes, the park provides a habitat for over 300 species of migrating and resident birds. This diverse ecosystem offers a distinctive chance to observe thousands of birds in their natural surroundings, presenting a mesmerizing spectacle for visitors.
Guided tours within Parc du Marquenterre provide valuable insights into the region's rich biodiversity, allowing guests to observe rare bird species and appreciate the delicate balance of the coastal ecosystem. As you traverse the park's well-maintained trails, the tranquil ambiance and the mesmerizing sight of graceful birds in flight make for a memorable and immersive experience. Parc du Marquenterre stands as a testament to the importance of preserving natural habitats, offering a peaceful retreat for those who seek to connect with the beauty of the outdoors.
| Timetable - from 10 a.m. to 6 p.m. from January to November |
| Admission - 11.50 EUR |
5. LE HOURDEL
Our next stop in this weekend in the Baie de Somme is Le Hourdel. Revered for its idyllic landscapes and serene ambiance, Le Hourdel is a haven for nature enthusiasts and those seeking a peaceful retreat. The expansive sandy shores provide an ideal setting for leisurely strolls, accompanied by the rhythmic melody of the waves, creating a soothing soundtrack for your coastal escapade.
An outstanding feature of Le Hourdel lies in its renowned seal colony, attracting wildlife enthusiasts to this must-visit destination. The nearby sandbanks serve as a sanctuary for seals, providing a captivating spectacle of these majestic creatures in their natural habitat. Despite the unfortunate disappearance of seals from many French coasts, they were successfully preserved in the Baie de Somme. Under protection since 1972, the calf colony now boasts several hundred individuals residing in the bay throughout the year. Alongside them, grey seals visit the region from April to October. Whether opting for boat excursions or enjoying panoramic views from the shoreline, visitors can fully immerse themselves in the exceptional biodiversity of the Bay of Somme. Le Hourdel embodies a perfect blend of natural beauty, tranquility, and the opportunity to witness marine marvels in an untouched coastal haven.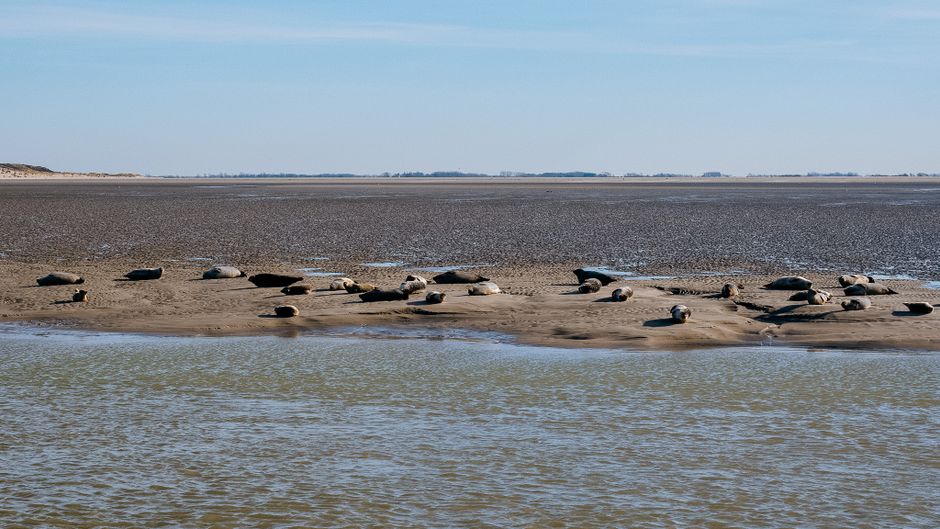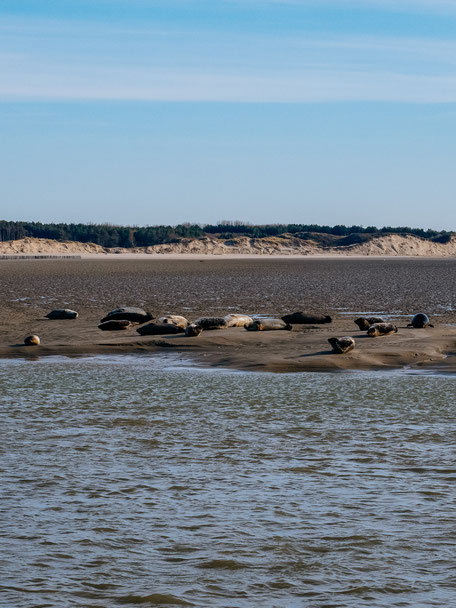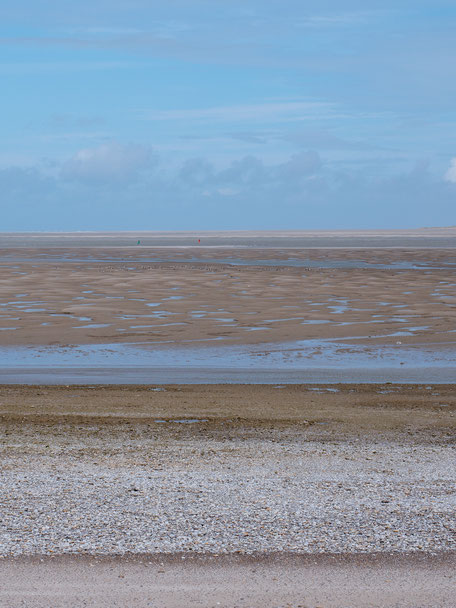 OTHER PLACES TO VISIT
While immersing yourself in the enchanting landscapes of the Baie de Somme, don't miss the opportunity to extend your exploration to the neighboring treasures of Mers-les-Bains and Le Tréport. These coastal gems, nestled in close proximity, offer a delightful extension to your Baie de Somme experience.
Mers-les-Bains
Located along the picturesque English Channel coastline, Mers-les-Bains stands as a captivating retreat within the Baie de Somme region. This charming coastal town, part of a trio of sister cities alongside Eu and Le Tréport, beckons with its stunning kilometer-long beachfront, adorned by colorful and iconic beach huts. Mers-les-Bains is not merely a destination of natural beauty but also boasts an outstanding architectural heritage showcased in its Belle-Époque villas, reflecting the town's rich history. As you wander through its quaint streets, the elegance and intricacy of these historic villas add a touch of grandeur to the town's ambiance, creating a delightful blend of seaside allure and cultural richness. Whether you're enticed by its rocky shores or historical architecture, Mers-les-Bains assures a delightful coastal retreat, providing an ideal blend of seaside allure and cultural exploration. Mers-les-Bains marks the final seaside resort in Picardy, with the neighboring destinations of Le Tréport and Normandy just a stone's throw away.
---
 | For more information about Mers-les-Bains, check our post here |
---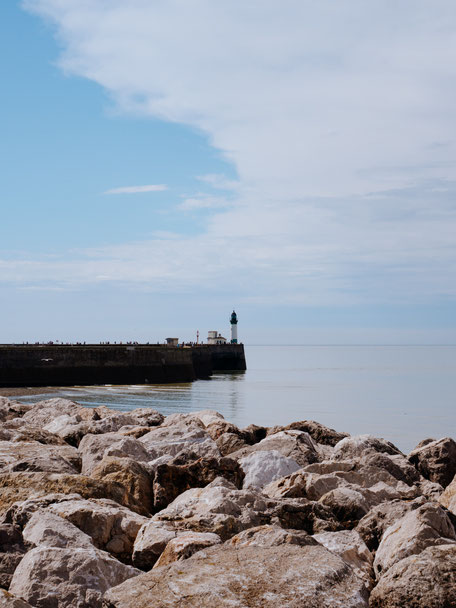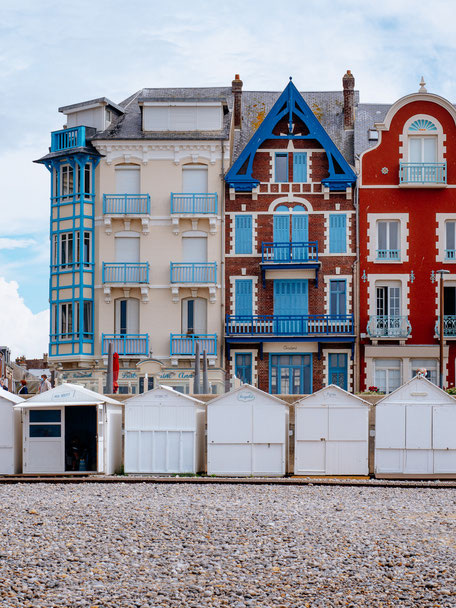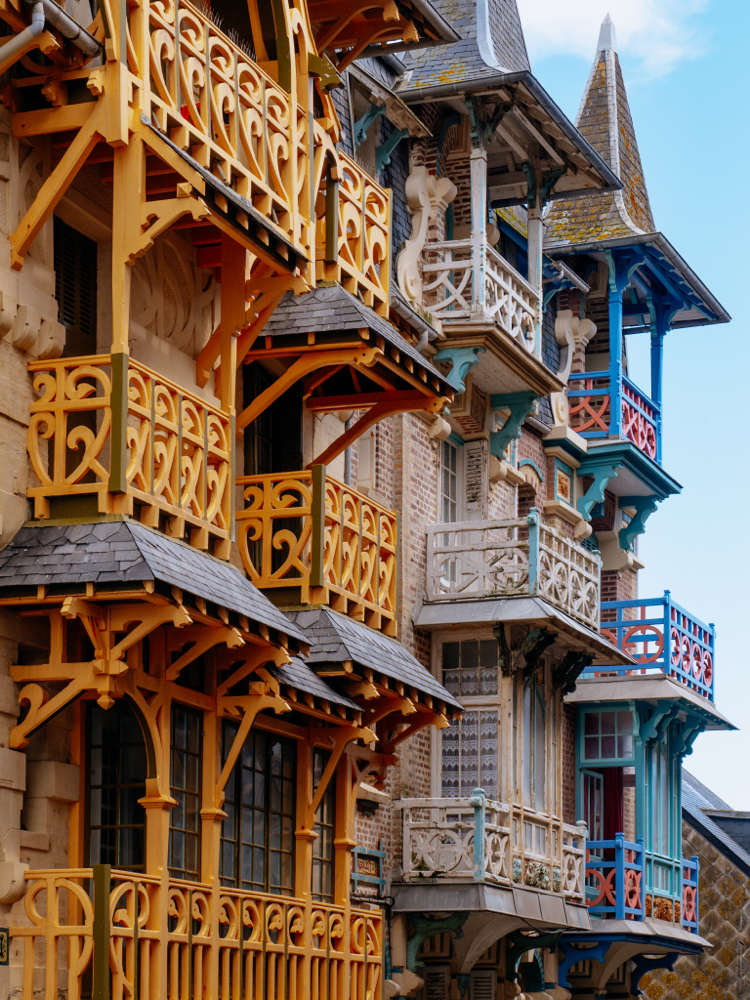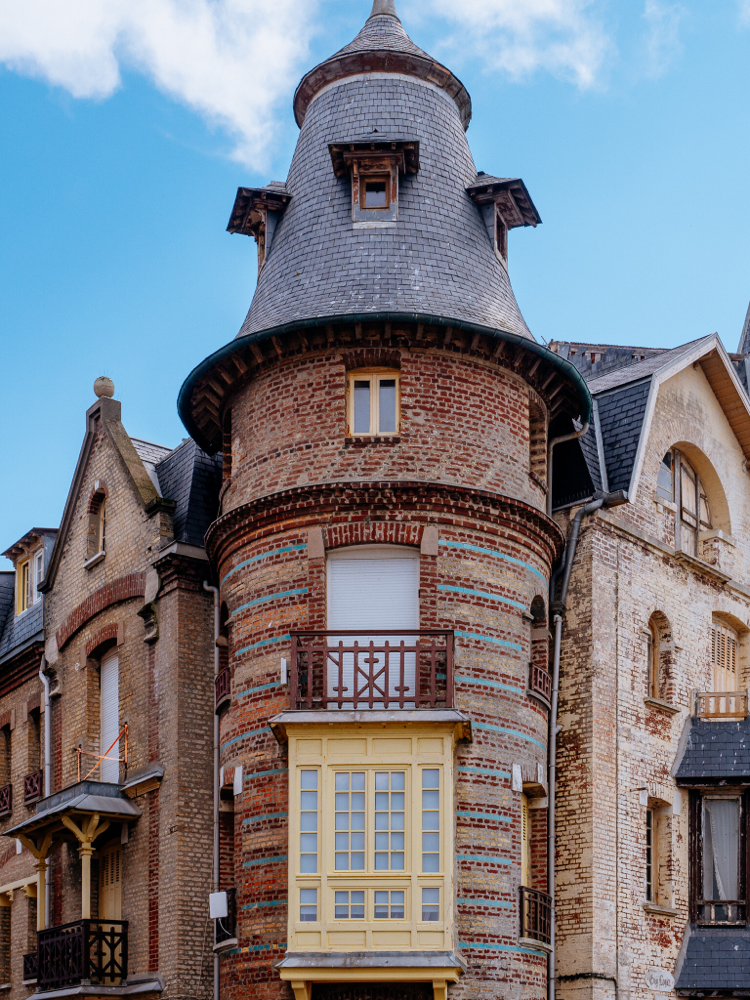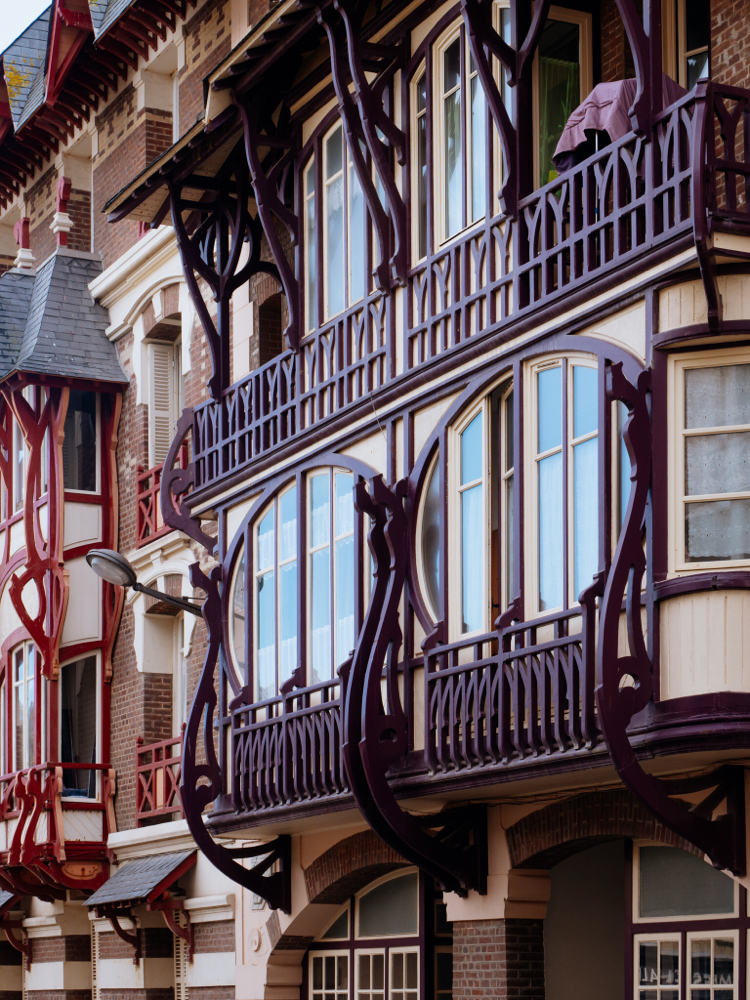 LE TRÉPORT
Le Tréport is a picturesque seaside town nestled along the scenic coastline of the Normandie region in northern France. With its charming streets, bustling harbor, and maritime heritage, Le Tréport has become a sought-after destination for both locals and visitors seeking a tranquil coastal retreat. As you stroll through the town's picturesque streets, you'll be captivated by the sight of colorful fishing boats gently bobbing in the harbor and the enticing aroma of freshly prepared seafood. Beyond its natural beauty, Le Tréport boasts a rich maritime history showcased through its historic lighthouse, serving as a guiding beacon for ships over the years. The maritime museum offers a deeper dive into the captivating stories of the town's seafaring past. Whether you're drawn to the panoramic coastal views, the historic lighthouse, or the vibrant local atmosphere, Le Tréport promises a delightful and unforgettable experience for every visitor.
---
 | For more information about Le Tréport, check our post here |
---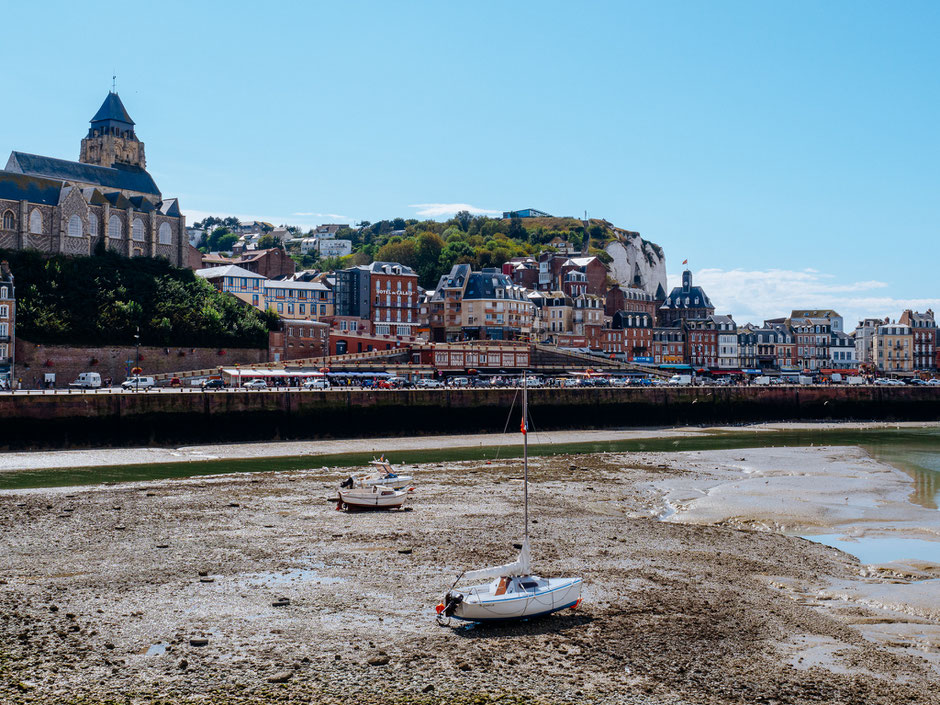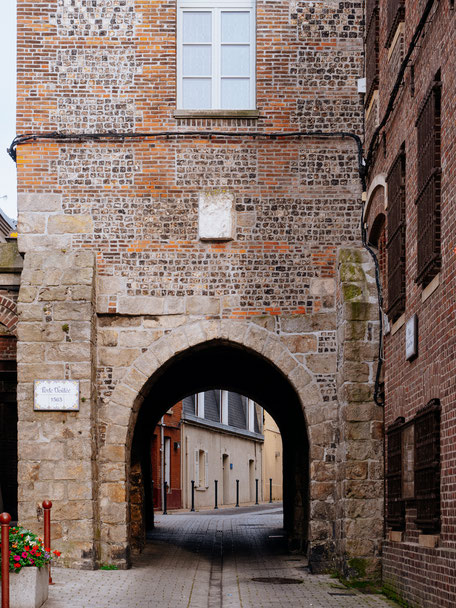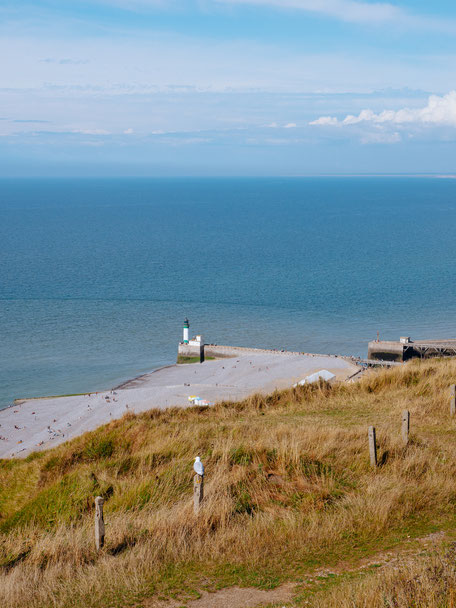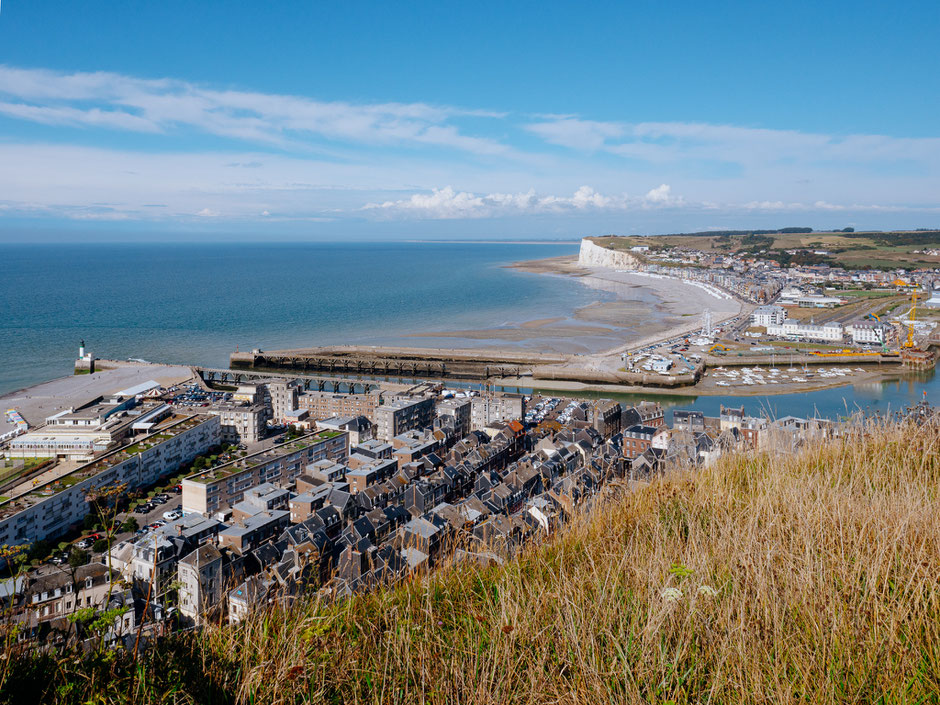 OUR FINAL THOUGHTS
As our weekend in the Baie de Somme wraps up, we're left with lasting impressions of Saint-Valéry's charm, Le Crotoy's serene landscapes, and the wildlife spectacle at Le Hourdel. From Saint-Valéry's medieval allure to the avian wonders of Parc du Marquenterre, each moment brought delightful discoveries! The seals at Le Hourdel added a touch of wildlife marvel, showcasing the region's commitment to preserving its natural treasures. A standout highlight was the scenic journey aboard the Train de la Baie de Somme, a charming steam convoy that gracefully traverses picturesque landscapes. The train offered a tranquil ride through marshes, dunes, and forests, enhancing our experience of this coastal haven. The Baie de Somme, with its blend of history, nature, and unique adventures, always leave us with a deep appreciation for the wonders that unfold where land meets sea.
---
And now it's your turn to let us know what your favorite places in the Baie de Somme are. Have you already visited the Baie de Somme? Which other places would you recommend? We look forward to reading your comments in the section below.
---
YOU MIGHT ALSO LIKE..