---
Welcome to our first day itinerary in Lisbon, fellow travelers! We're thrilled to take you on a journey through one of the most vibrant and historic cities in Europe. As a half-Portuguese who has lived for a few years in Porto, Rafael has always had a soft spot for this country and its culture. But, to experience Lisbon's unique charm, it was only natural that we embarked on this adventure together!
Our first day in Lisbon will kick off at the emblematic Rossio Square, one of the city's most famous and historic landmarks. From there, we'll make our way to the nearby Baixa neighborhood, strolling through its grid-like streets, admiring its grand plazas, and browsing its charming shops. As we ascend the picturesque hill of Chiado, we'll soak in the stunning panoramic views of the city and dive into its vibrant cultural scene. Along the way, we'll indulge in some of the city's best cuisine, savor its famous pastries, and immerse ourselves in the rich history and unique atmosphere that make Lisbon such a special destination. So buckle up for an unforgettable adventure in one of Europe's most captivating cities – we're ready to go!
---
---
HISTORY
Lisbon has had its fair share of unfortunate events throughout history – we're talking invasions, sieges, Europe's worst recorded earthquake, fires, a tsunami, coups, and even a dictatorship. But hey, if you're looking for a city with character, Lisbon has got it in spades!
Located at the meeting point of the river Tagus and the Atlantic Ocean, Lisbon was a coveted port city for many civilizations throughout the centuries. From Phoenician sailors to Roman conquerors and defiant Moors, everyone wanted a piece of Lisbon until it was eventually lost to Christian kings during the Reconquest campaign.
Despite all the occupations and challenges, Lisbon flourished during the Christian reign with maritime commerce booming as it became a key stopping point on the trade route between the North Sea and the Mediterranean. And let's not forget the shipyard industry – those ships weren't building themselves, after all.
But it wasn't until King Afonso III decided to make Lisbon his capital in 1256 that the city really started to shine. The Moors were no longer a threat in the South of Portugal, and Lisbon's economy was booming. And when the Ottoman Empire threatened trade routes in North Africa, Portugal shifted its strategy and launched itself into the Maritime Conquest, colonizing ultramarine territories and monopolizing trade routes. This allowed Lisbon to thrive and become one of the richest cities in the world in the 16th century, as evidenced by the stunning Manueline architectural style seen in many of its buildings.
Of course, it hasn't all been sunshine and rainbows for Lisbon since its glory days. There have been revolutions, bad political moves, and some really bad luck. But through it all, Lisbon has managed to maintain its charm and multiculturalism, making it a truly enchanting city!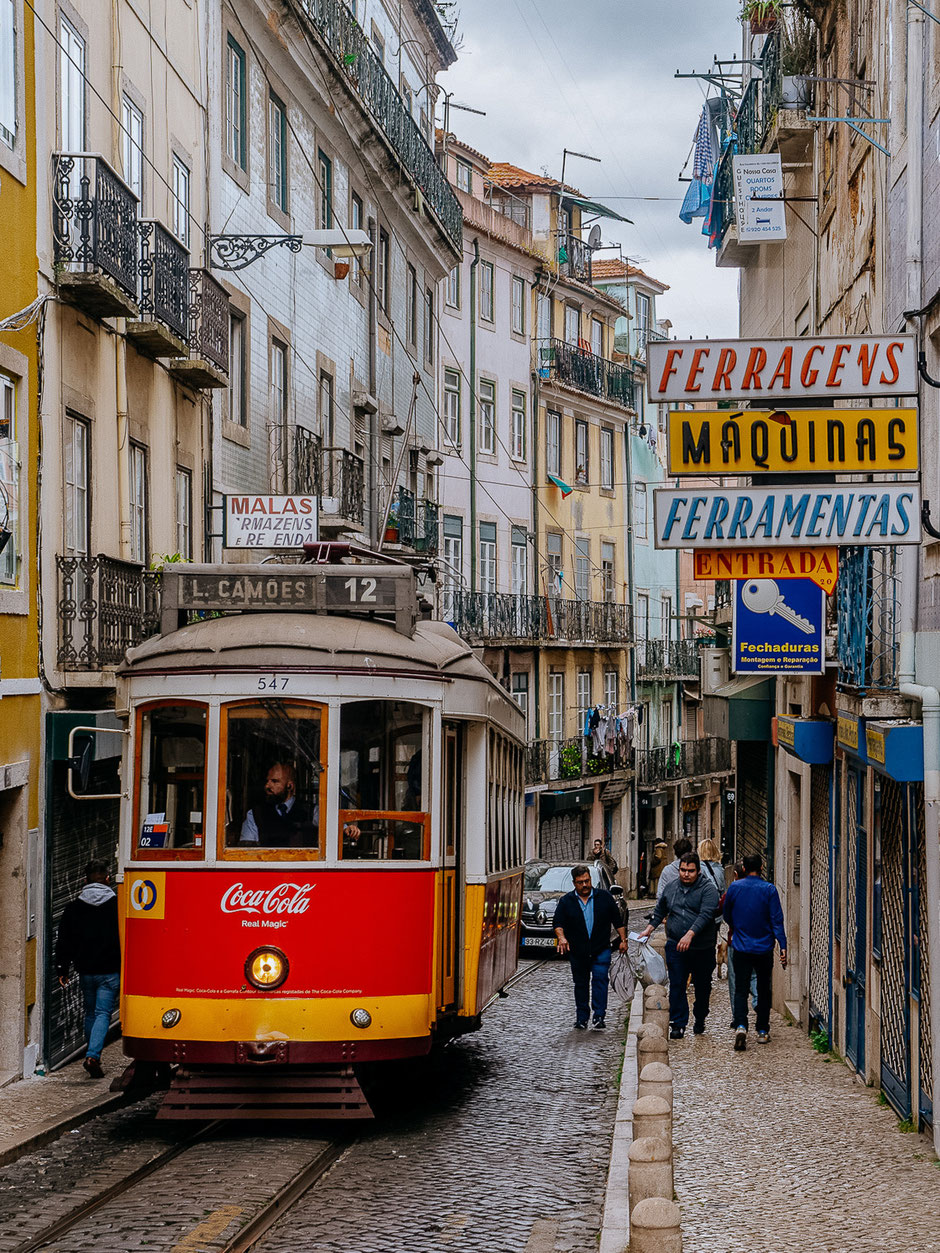 ---
EXPLORING LISBON'S HEARTS – ROSSIO, BAIXA & CHIADO
1. PRAÇA DOS RESTAURADORES
This bustling square is the perfect starting point for your Lisbon adventure as it is located in the heart of the city and is easily accessible by public transportation. Praça dos Restauradores commemorates Portugal's independence from Spain in 1640 and features a towering obelisk at its center as a reminder of this important moment in Portuguese history. Take a stroll around the square and you'll be treated to some of the most beautiful architecture in Lisbon, as well as a vibrant atmosphere that's sure to get you excited for the rest of the day!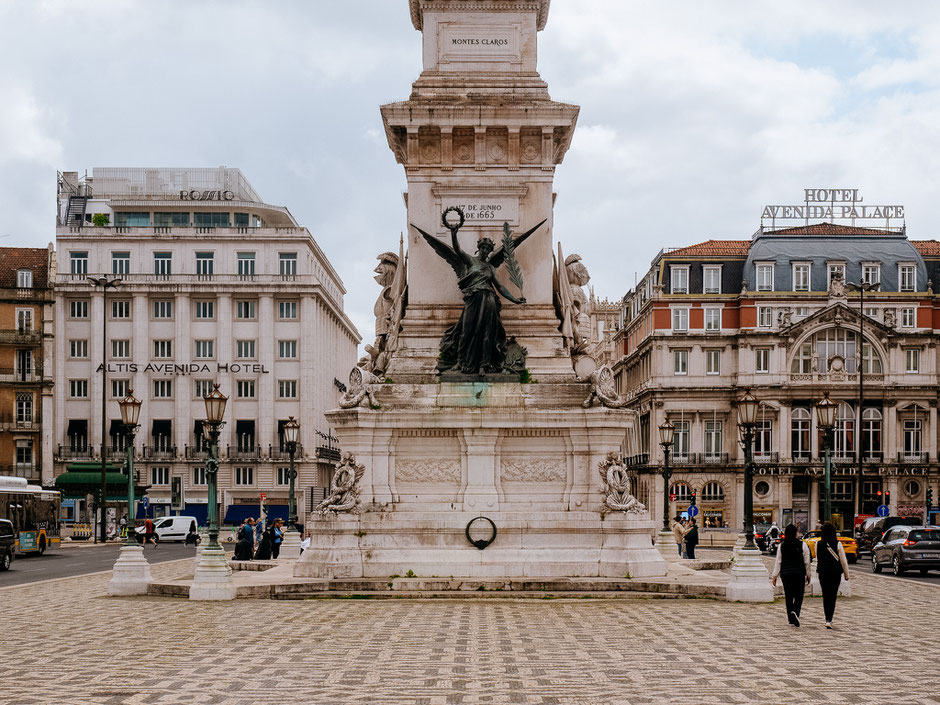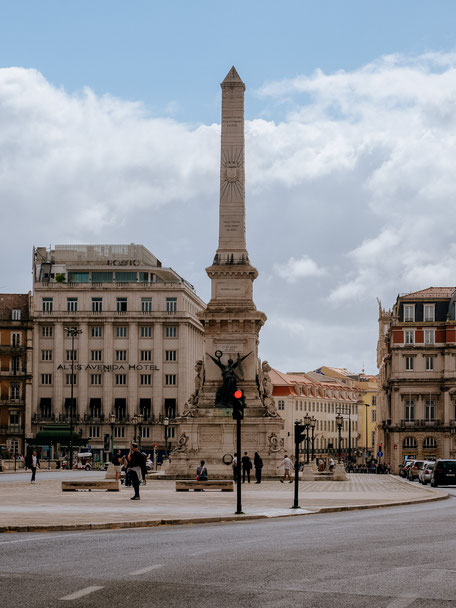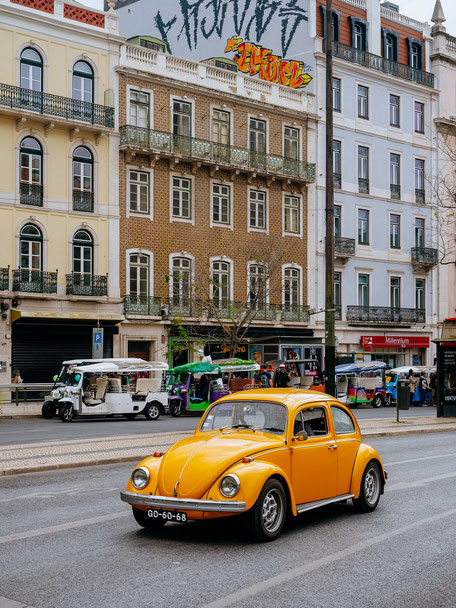 2. fábrica da nata
Wait! Before you set off on your Lisbon adventure, you can't leave Praça dos Restauradores without trying one of the most popular Portuguese treats, the pastel de nata. Luckily, Fábrica de Nata, a charming bakery that serves up some of the best pastéis de nata in town, is located right on the square! So indulge in this sweet and creamy delight before you hit the road! And don't worry, the sugar rush will give you plenty of energy to explore all the wonders of Lisbon. So head to Fábrica de Nata to start your journey with a full stomach and a smile on your face!
| Opening hours - daily from 8 a.m. - 11 p.m. |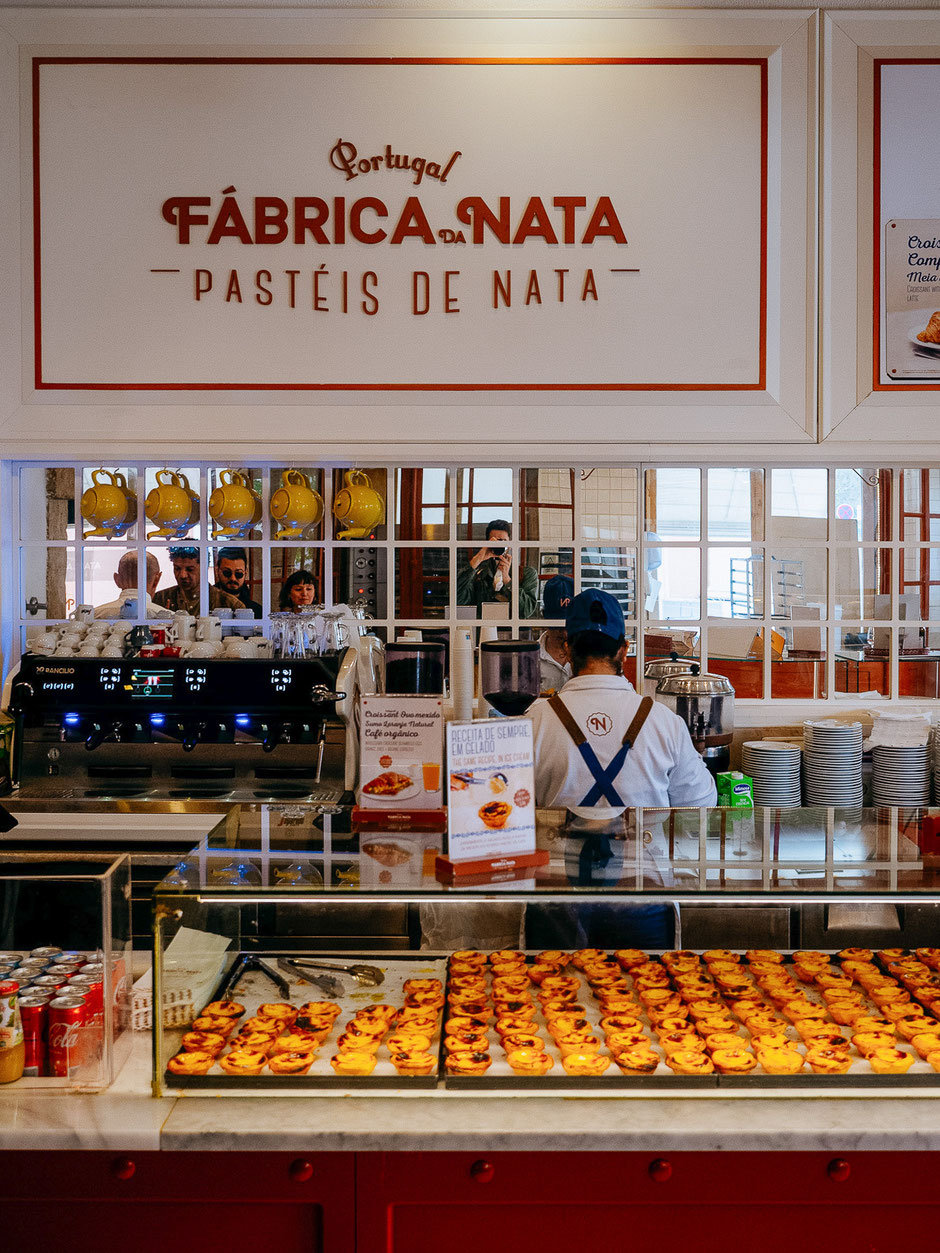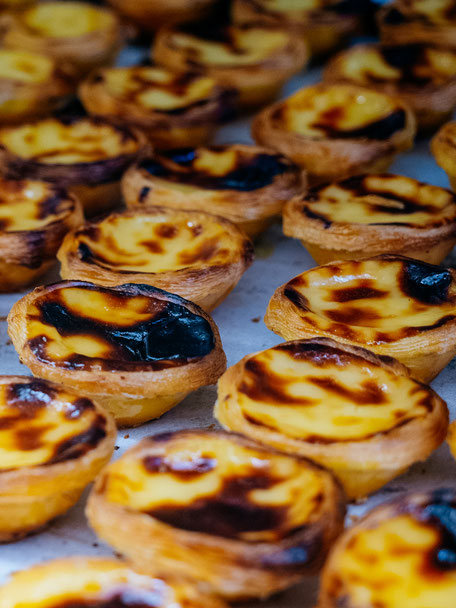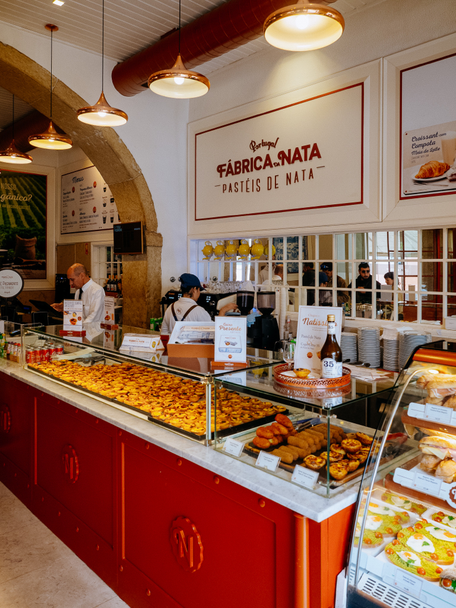 3. ROSSIO TRAIN STATION
After you've filled up on some delicious pastries, make your way towards Rossio Train Station, one of Lisbon's most beautiful buildings. Built in the late 19th century, the station was a symbol of Portugal's modernization and progress during that time. The railway line it served connected Lisbon to other parts of the country, including the popular seaside resort town of Cascais as well as the picturesque town of Sintra. Take some time to appreciate the beauty of the building's neo-Manueline architecture, with its intricate carvings and a magnificent façade that's sure to take your breath away! As you explore the station, imagine the hustle and bustle of travelers coming and going, and the excitement of a country on the move. Rossio Train Station is not just a transportation hub; it's a time machine that'll transport you back to Portugal's glorious past and forward to an even more exciting future!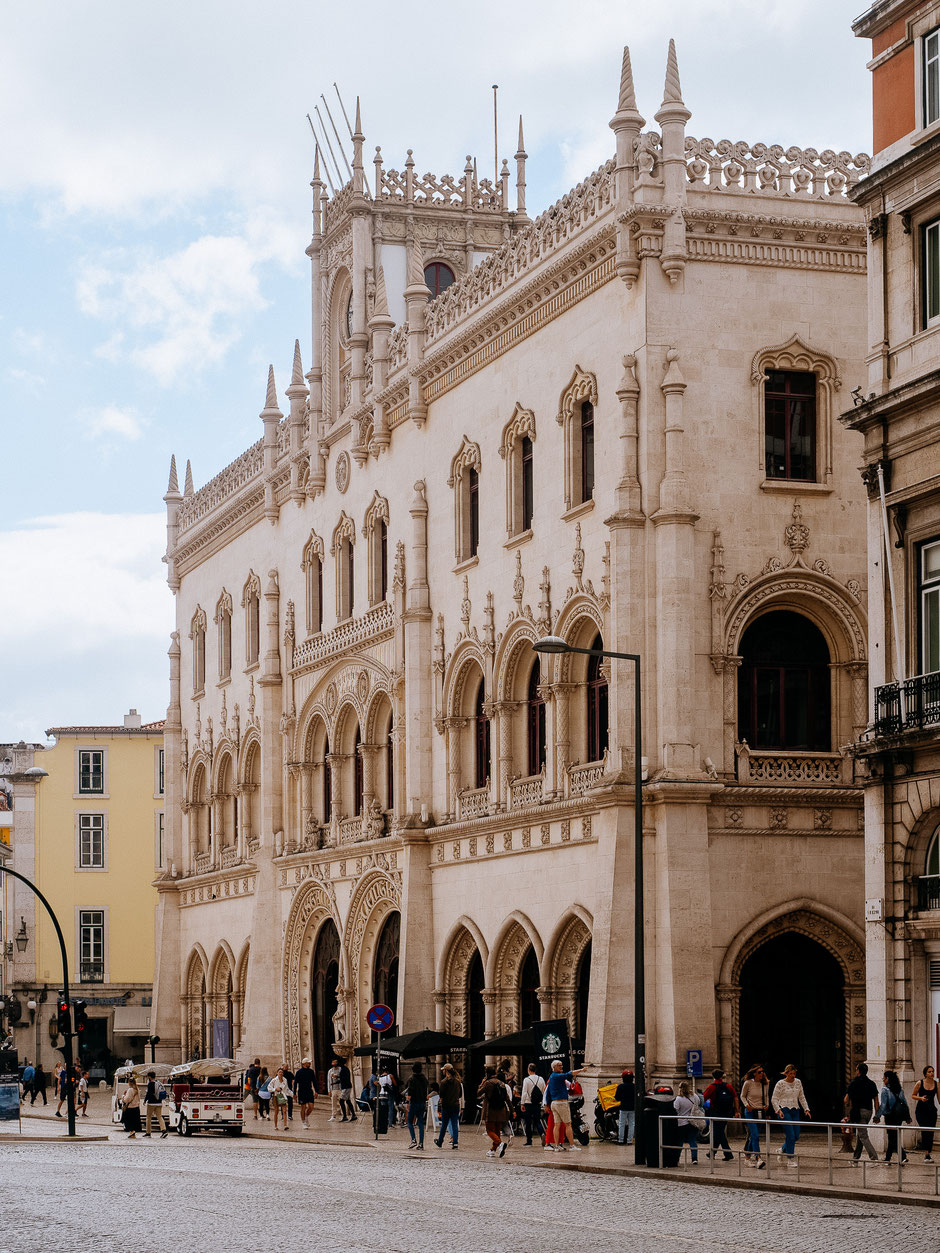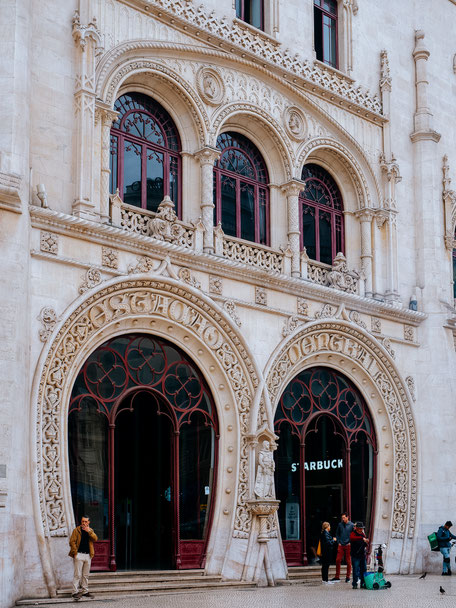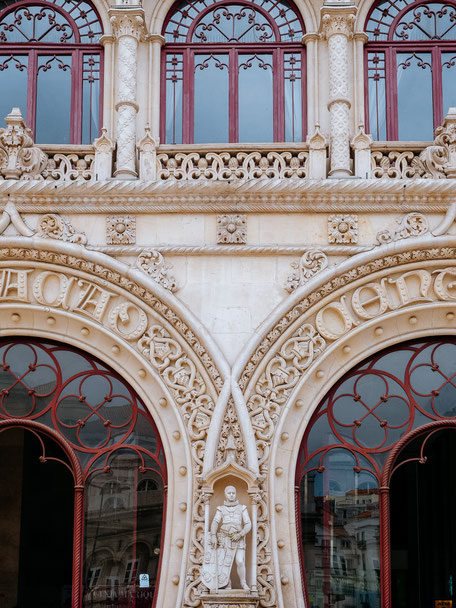 4. PRAÇA DOM PEDRO IV
Next on our itinerary is Praça Dom Pedro IV, also known as Rossio Square. This historic square is located in the heart of Lisbon, and is named after the first emperor of Brazil, Dom Pedro IV. Surrounded by beautiful buildings, including the iconic Rossio Station and the stunning National Theatre, the square is a popular gathering spot for locals and tourists alike. Take a moment to relax on one of the benches and soak up the lively atmosphere, watch street performers, or grab a refreshing drink from one of the nearby cafes. Rossio Square is a true gem of Lisbon and a fantastic place to immerse yourself in the city's rich history and culture.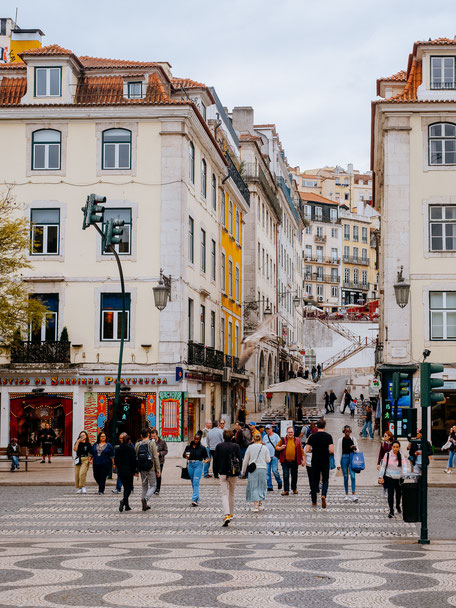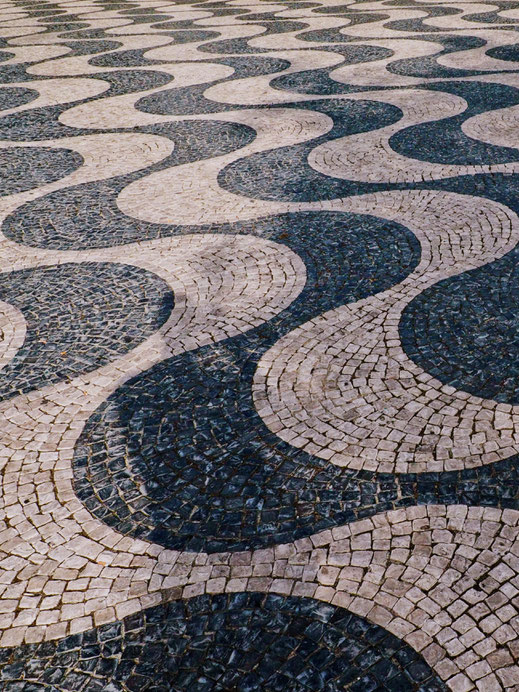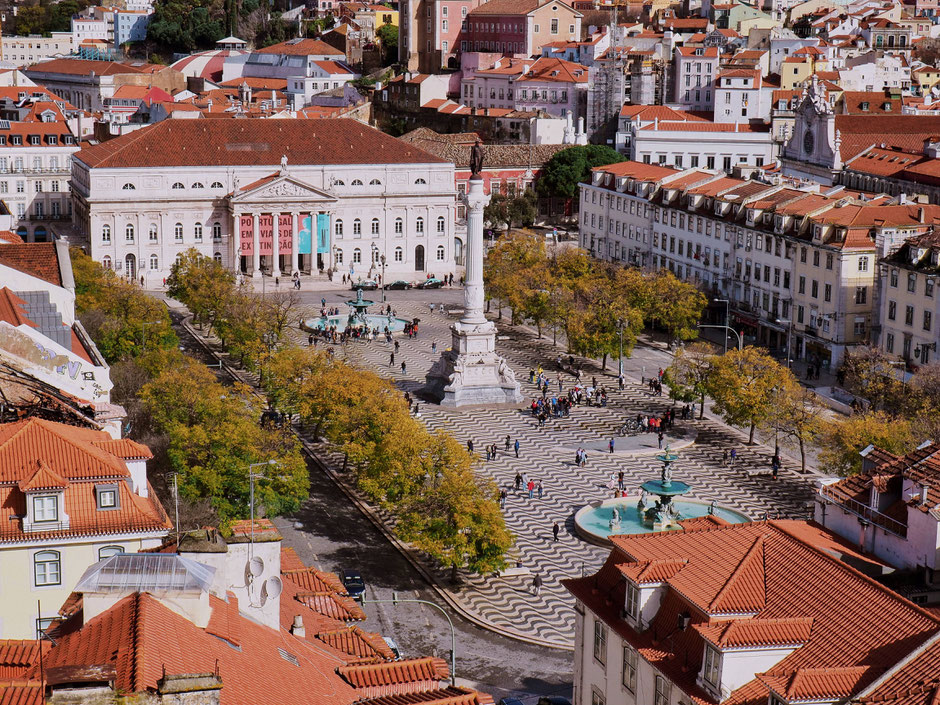 5. ELEVADOR DE SANTA JUSTA
After getting lost in the historic streets of Baixa, head towards the iconic Elevador de Santa Justa. While it may not be immediately apparent from Google Maps, Lisbon is a city with many hills, and travelling from the downtown area of Baixa to the elevated neighbourhood of Chiado has always been a challenge. In the 19th century, many elevator projects were proposed, but the winning design was submitted by engineer Raoul Mesnier, a student of Gustave Eiffel. This elevator can carry up to 29 passengers in each of its two cabins along a 45-meter route. Its iron beams are molded into neo-Gothic arches, and the luxurious cabins are adorned with varnished wood and large mirrors. At the top, there is a panoramic platform that offers stunning views of the hill of Castelo de São Jorge.
| Opening hours - daily from 7 a.m. - 11 p.m. | 
| Admission - 5.50 EUR |
| Golden tip - rides are included in the day transportation ticket (6.60 EUR) but access to the observation deck is €1.50 |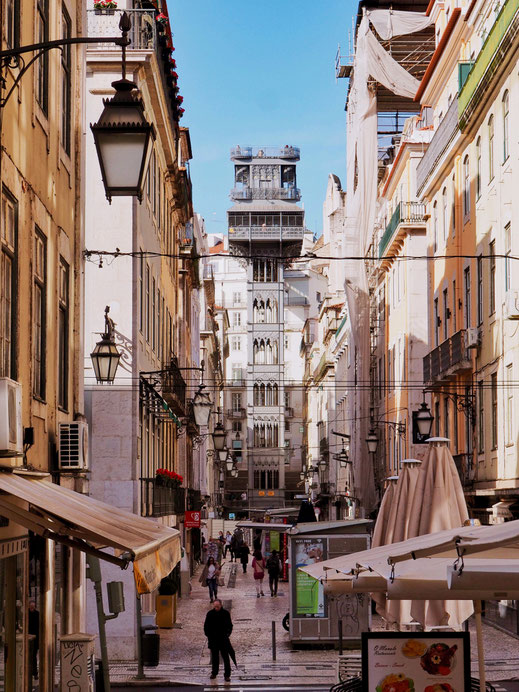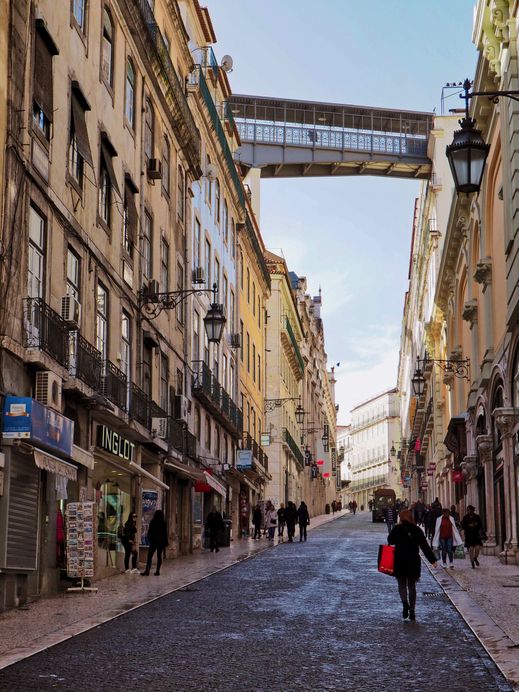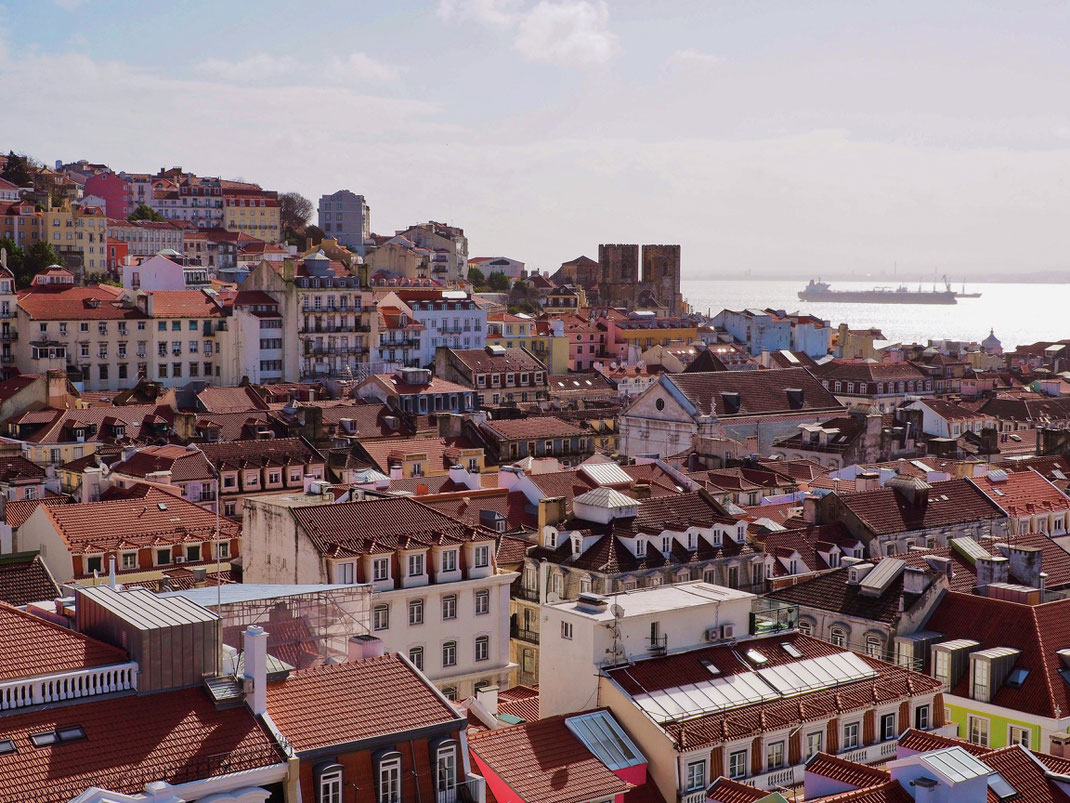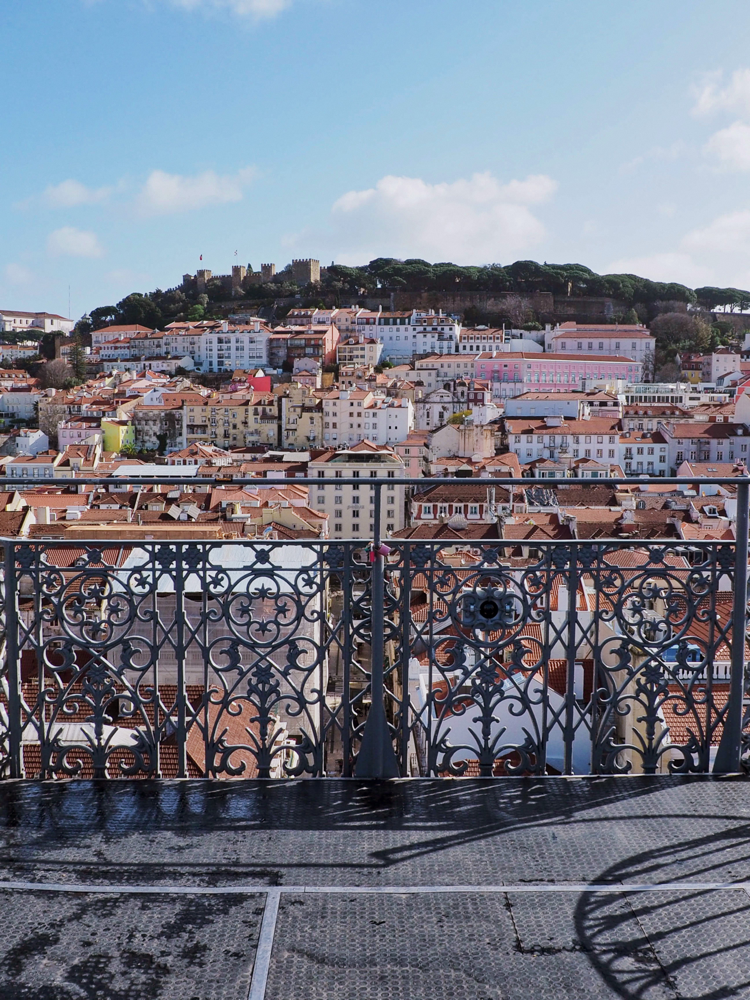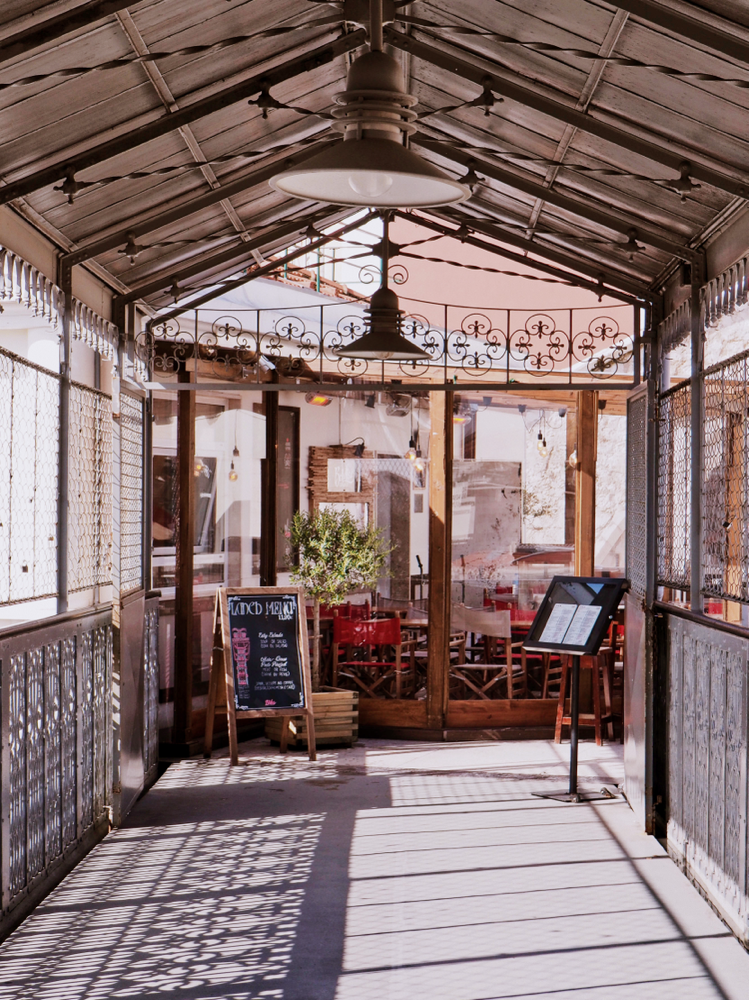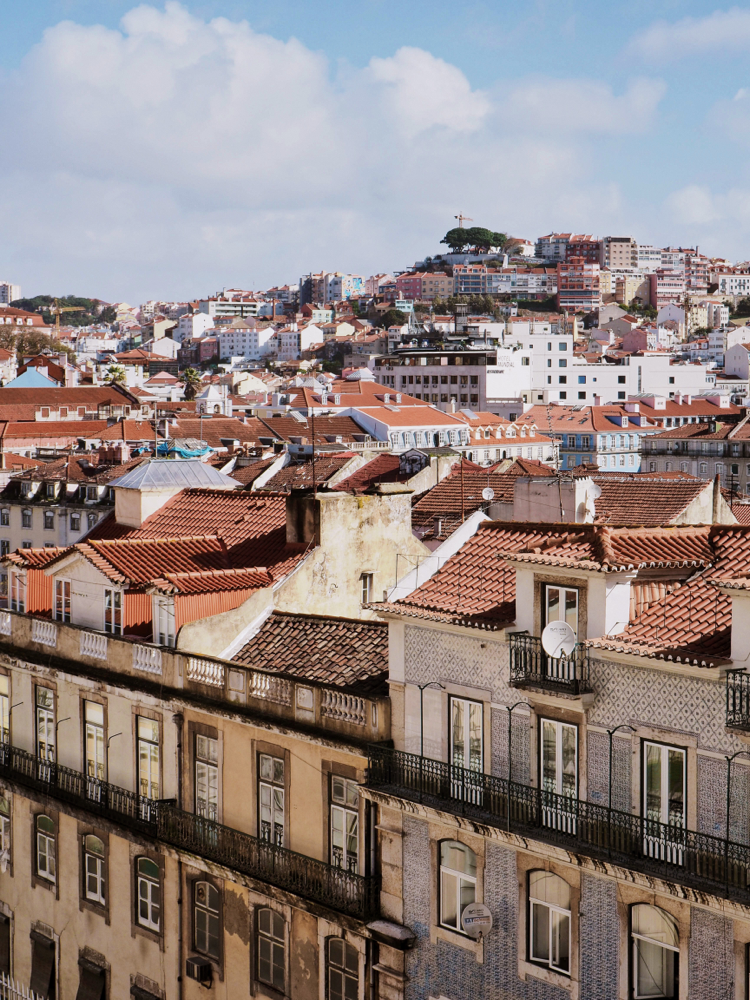 6. CONVENTO DO CARMO
After taking in the breathtaking scenery of Elevador de Santa Justa, make your way towards the nearby Convento do Carmo, a 14th-century Gothic monastery that was partially destroyed during the 1755 earthquake. Despite its ruins, the convent is still a fascinating and hauntingly beautiful place to explore. Walk among the exposed walls and arches, marvel at the intricate details of the rose window, and imagine what life was like for the monks who once inhabited this sacred space. The site also houses a small museum that features a fascinating collection of artifacts from various periods of Portugal's history, including prehistoric, Roman, and Islamic times. A visit to Convento do Carmo is a must for any history buff or architecture enthusiast.
| Opening hours - daily from 10 a.m. - 6 p.m. | 
| Admission - 5 EUR |
7. CHIADO
Once you're done exploring the Convento do Carmo, it's time to head towards the lively Chiado neighborhood. Located in the heart of Lisbon, Chiado is known for its elegant buildings, fashionable boutiques, and charming cafés. One of the highlights of Chiado is the Rua Garrett, a bustling street filled with shops, cafés, and historic buildings. One of these buildings is the iconic Café A Brasileira, which has been serving coffee to Lisbon's intellectuals and artists since 1905. Another must-visit spot is the Largo do Chiado, a picturesque square with stunning architecture and plenty of outdoor seating to relax and people-watch. If you have more time and want to take in some nice views, head to the Miradouro de São Pedro de Alcântara. From this viewpoint, you can see the city stretching out in front of you, with the Castelo São Jorge and the Tagus River in the distance. It's a perfect spot for taking photos and enjoying the view in peace and quiet.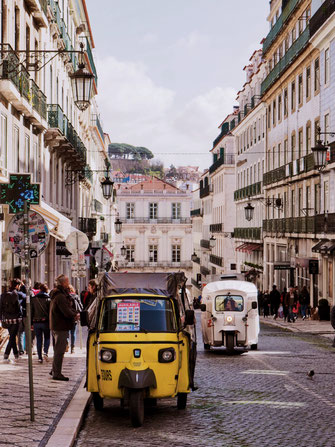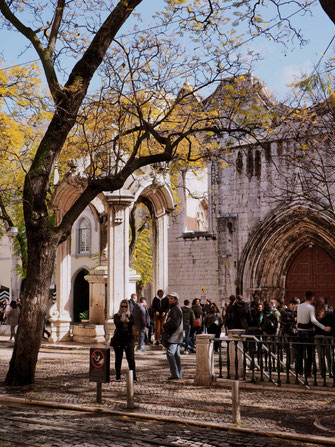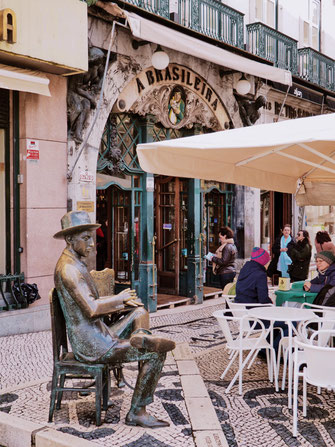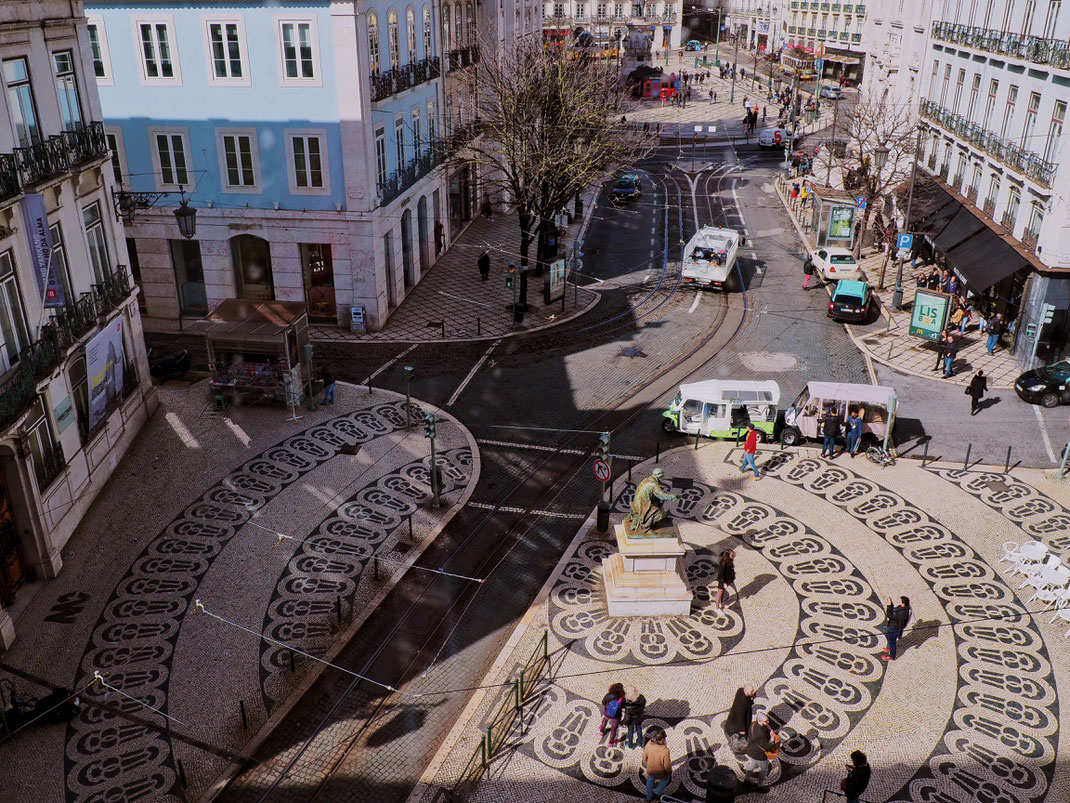 8. ASCENSOR DA BICA
From Largo do Chiado, take a stroll towards Rua da Bica do Duarte Belo to discover one of the charming jewels of Lisbon: the electrically operated trams of Ascensor da Bica, also known as the Bica Funicular. This iconic funicular, conceived by the same engineer who designed the Elevador de Santa Justa, has been in operation for over 125 years, taking locals and tourists (mostly now) on an up-and-down journey of almost 300 meters and 11.8% inclination. As you make your way down the steep and colorful street, you'll be treated to stunning views of the flowery balconies, quaint houses, and the Tagus river in the background. It's no wonder that this is one of the most photographed streets in Lisbon! But the Ascensor da Bica isn't just a pretty sight! It's also an important part of Lisbon's history, serving as a vital mode of transportation for the city's residents for over a century. So hop on board, hold on tight, and enjoy the ride!
| Opening hours - daily from 7 a.m. - 9 p.m. |
| Admission - 3.7 EUR (round trip) |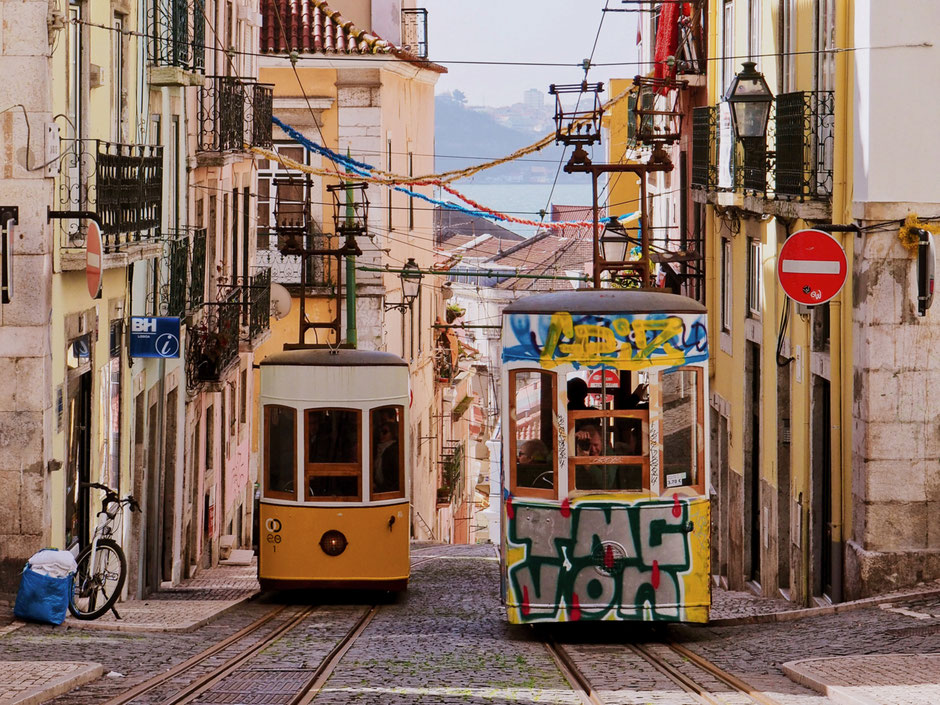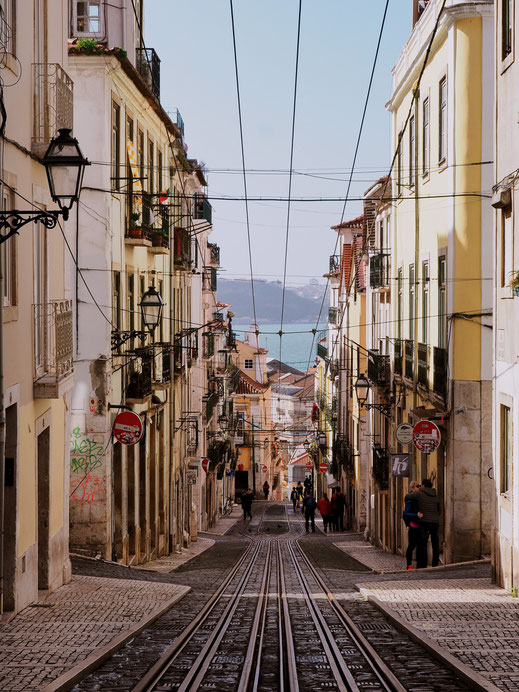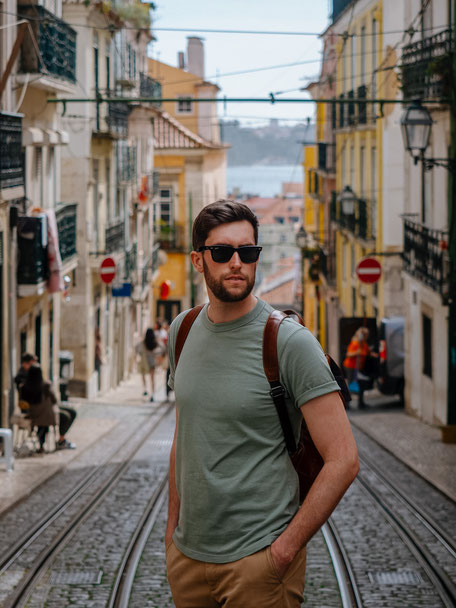 9. TIME OUT MARKET
We're sure all this walking up and down has made you super hungry, but we have great news for you! In just a 5-minute walk from the bottom of Bica Funicular, you can reach the most famous gastronomic center in Lisbon: the very-sought Time Out Market! Located in the same building where the iconic Mercado da Ribeira used to be, the Time Out Market is the perfect place to sample the best of Portuguese cuisine. This innovative gastronomic project selects the best dishes in the city to showcase in one of the more than 40 spaces available. There you can taste the best traditional Portuguese treats, like croquetes (croquettes), bacalhau (codfish) and bifana (steak sandwich), as well as other options. Don't miss the chance to try some of the most authentic and delicious dishes Lisbon has to offer!
| Opening hours - daily from 10 a.m. - 11 p.m. |
| Admission - free of charge |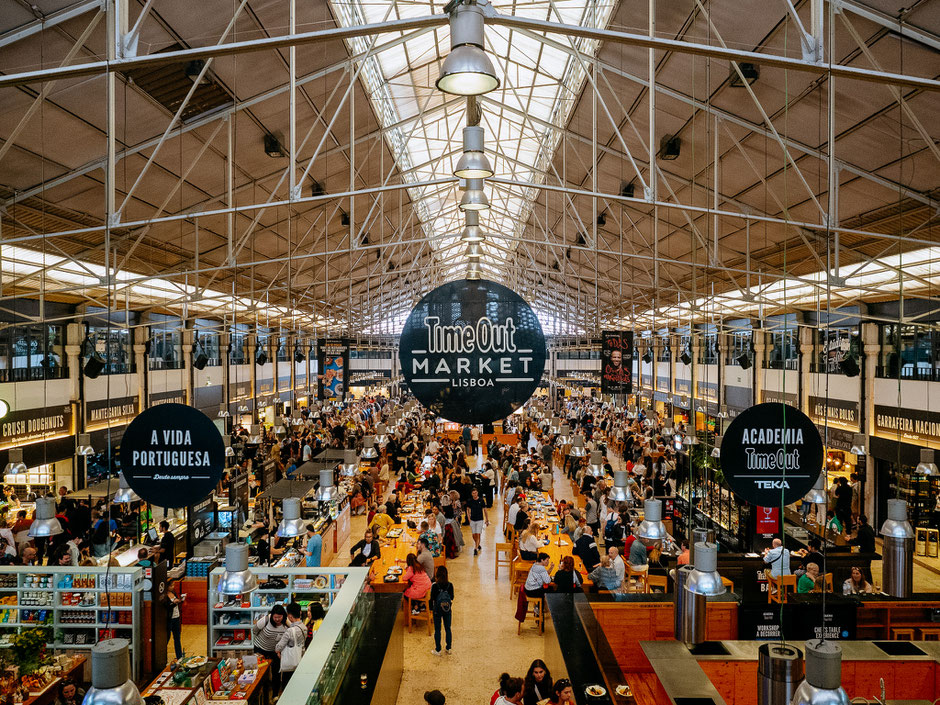 10. RUA NOVA DO CARVALHO (PINK STREET)
After satisfying your hunger at the Time Out Market, it's time to head towards Rua Nova do Carvalho, also known as the Pink Street. This vibrant pedestrian street was once infamous for its proximity to the docks and the activities that occurred there. However, after a successful urban renewal project in the early 2010s, the street was painted entirely pink and transformed into a trendy destination for cafes, bars, and nightclubs. So take a stroll down the Pink Street and see for yourself the transformation of this once controversial area. And don't forget to snap a few photos of the iconic pink pavement for your Instagram feed!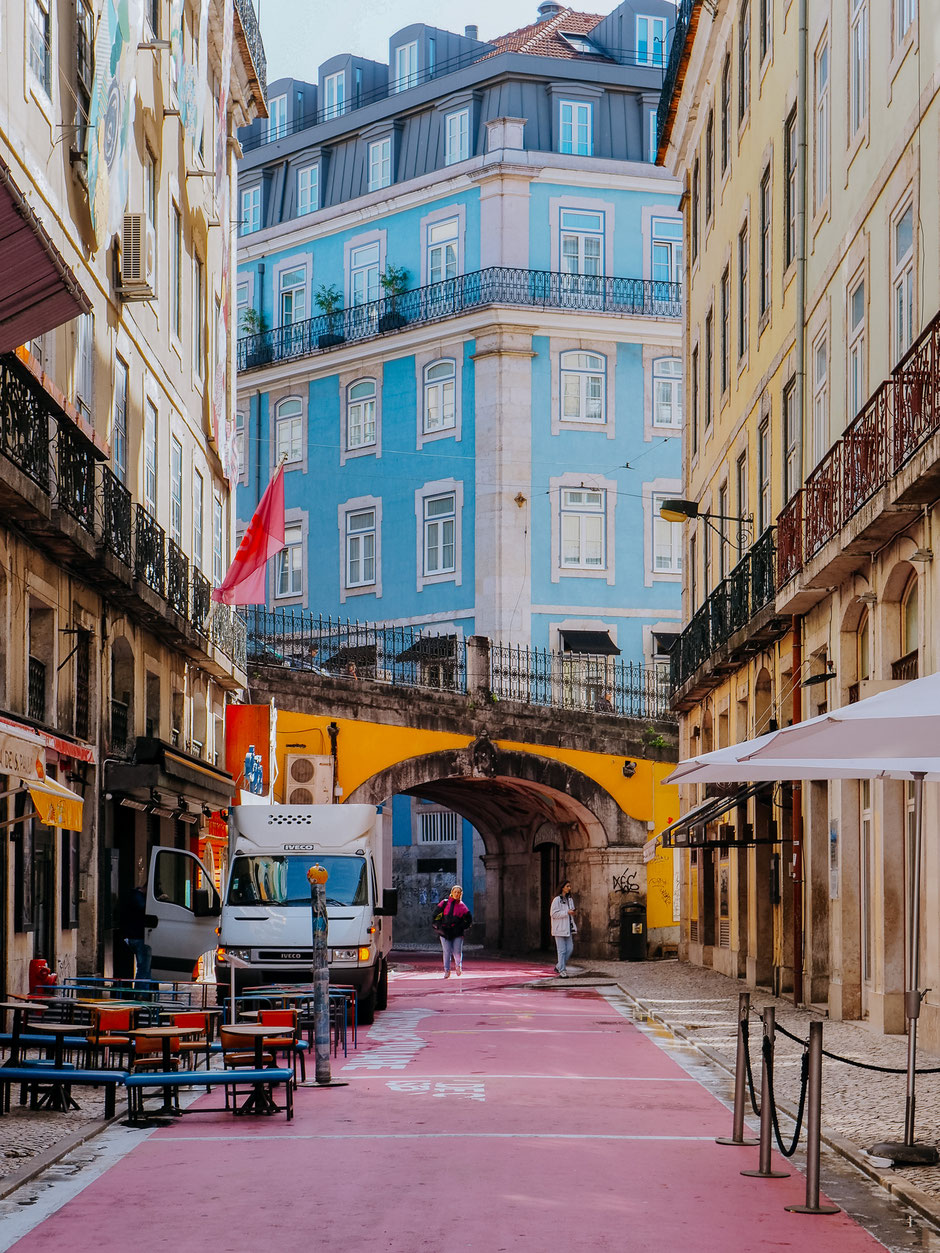 11. CAIS DAS COLUNAS
As we leave the Pink Street behind, our next stop on this Lisbon itinerary is the Cais das Colunas, located on the banks of the Tagus River. Walking along the river, we can't help but feel the historical significance of this location. It was from this very spot that Portugal's greatest explorer, Vasco da Gama, set sail for his historic journey to India, paving the way for Portuguese colonization and trade with the East. The Cais das Colunas, which translates to "Columns Quay," is so named for the two marble columns that stand at its entrance. These columns were installed in the 18th century and are believed to have been salvaged from a Roman temple or public building. They serve as a symbol of Portugal's maritime heritage and are a popular spot for tourists to take photos. From here, we can also see the iconic 25 de Abril Bridge, which spans the river and connects Lisbon to the south bank. It's a stunning sight, and a reminder of how Lisbon has grown and changed over the centuries while still holding onto its rich cultural heritage.
12. PRAÇA DO COMÉRCIO
Just a few steps away from Cais das Colunas is Praça do Comércio, one of the most iconic and majestic sites in Lisbon! Take a break from your walking tour and indulge in some people-watching while sipping on a refreshing drink from one of the many cafés here. Did you know that King Manuel I built his residence and administrative buildings nearby the river bank during Portugal's maritime commercial expansion? Unfortunately, it was completely destroyed by an earthquake and tsunami. But under Marquis of Pombal's orders, the square was remodeled into the beautiful U-shaped buildings facing the Tagus river that we see today, with the aim of hosting government offices for the regulation of customs and port activities. That's where the name 'Commerce Square' comes from!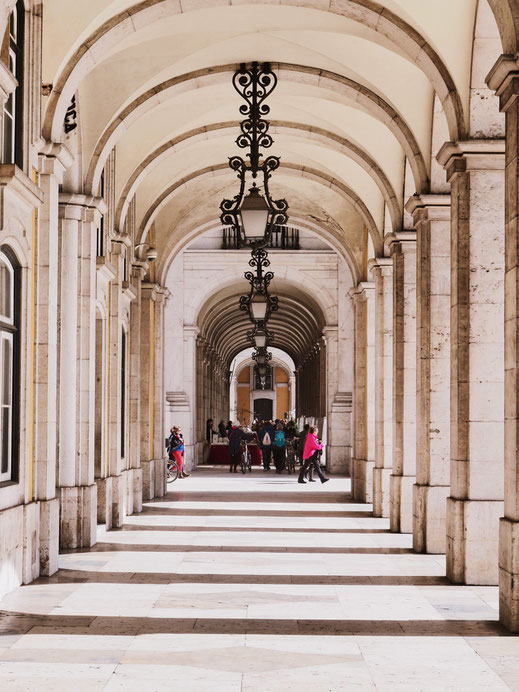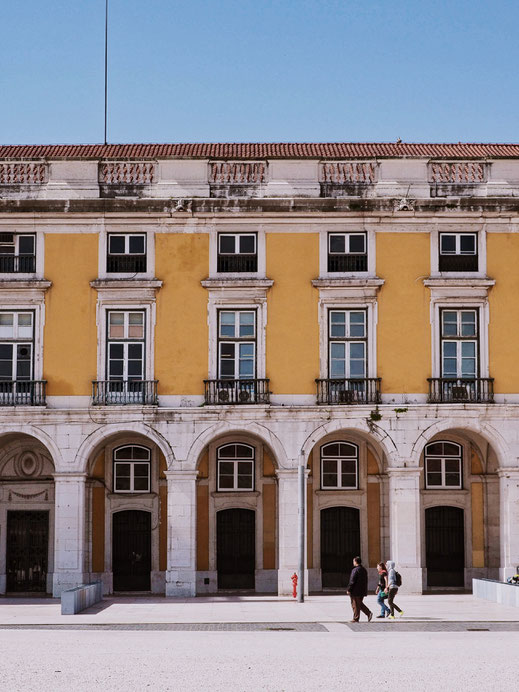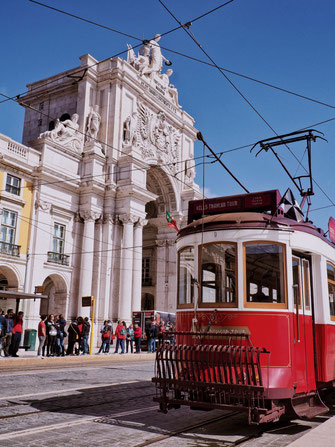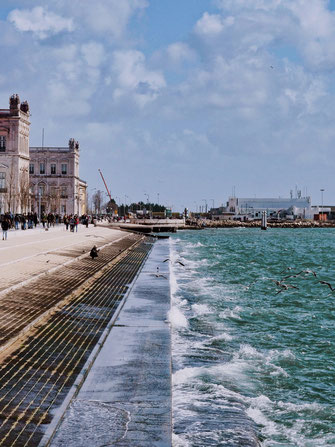 13. ARCO DA RUA AUGUSTA
If there's one thing you absolutely cannot miss while in Lisbon, it's the Arco da Rua Augusta. This archway has been standing tall and proud in the heart of the city since 1873, and it's not just a pretty face. It's also got some serious historical significance, having survived the 1755 earthquake that devastated much of Lisbon. But let's be real, the best thing about the Arco da Rua Augusta is the views from the top. Climb the winding staircase (or take the elevator, if you're feeling lazy) to the terrace, and you'll be rewarded with a stunning 360-degree panorama of the city. From up here, you can see all the way down to the river, and you'll have a bird's-eye view of the emblematic Praça do Comércio and the bustling Rua Augusta below. Speaking of which, once you've had your fill of the views, it's time to hit the street! Take your time strolling along this street, and be sure to stop and listen to the sounds of the city. You might hear a local musician playing a tune on their guitar, or the clanging of dishes as a waiter sets down plates of fresh seafood at a nearby outdoor café.
| Opening hours - daily from 9 a.m. - 7 p.m. |
| Admission - 2.50 EUR |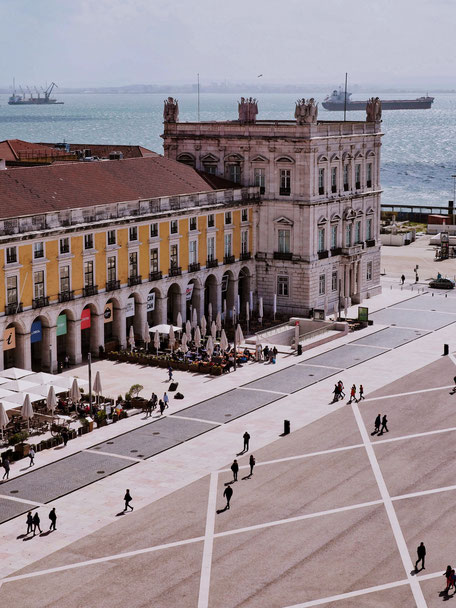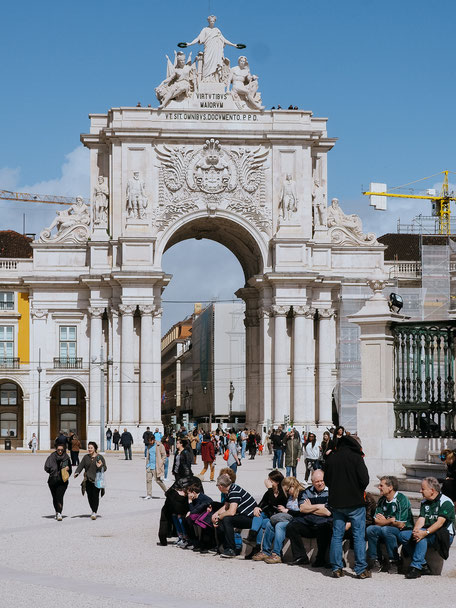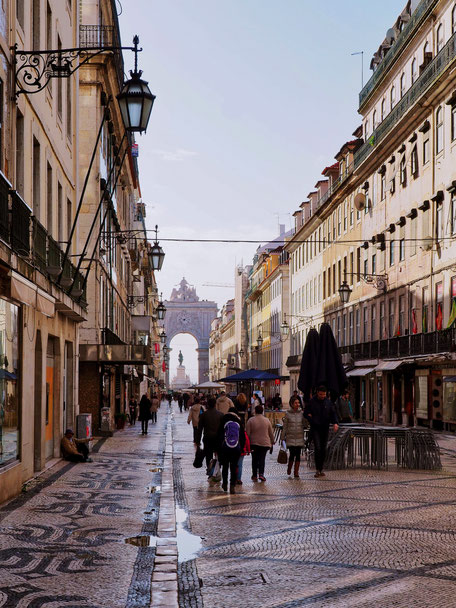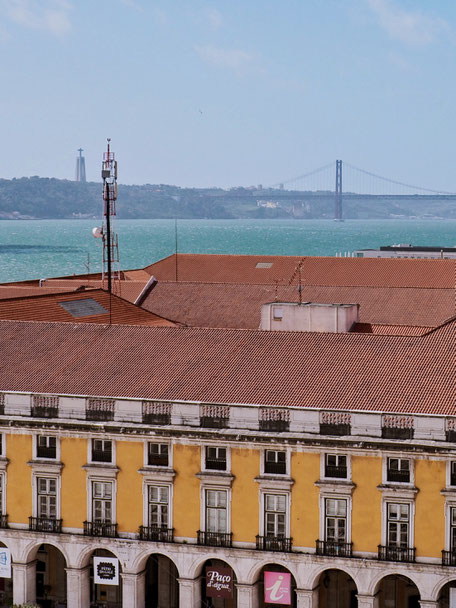 14. MANTEIGARIA
And now, for the pièce de résistance of our first day in Lisbon - Manteigaria! This tiny pastry shop is a little slice of heaven for all you sweet-toothed travelers out there. I mean, who doesn't love a good pastry, am I right? The star of the show at Mantegaria is, of course, the legendary pastel de nata. These heavenly egg tarts are so delicious, they'll make your taste buds do a happy dance. And the best part? You can watch the bakers hard at work through the shop's big ol' windows, as they whip up fresh batches of pastel de nata every day!
| Opening hours - daily from 8 a.m. - 12 a.m. |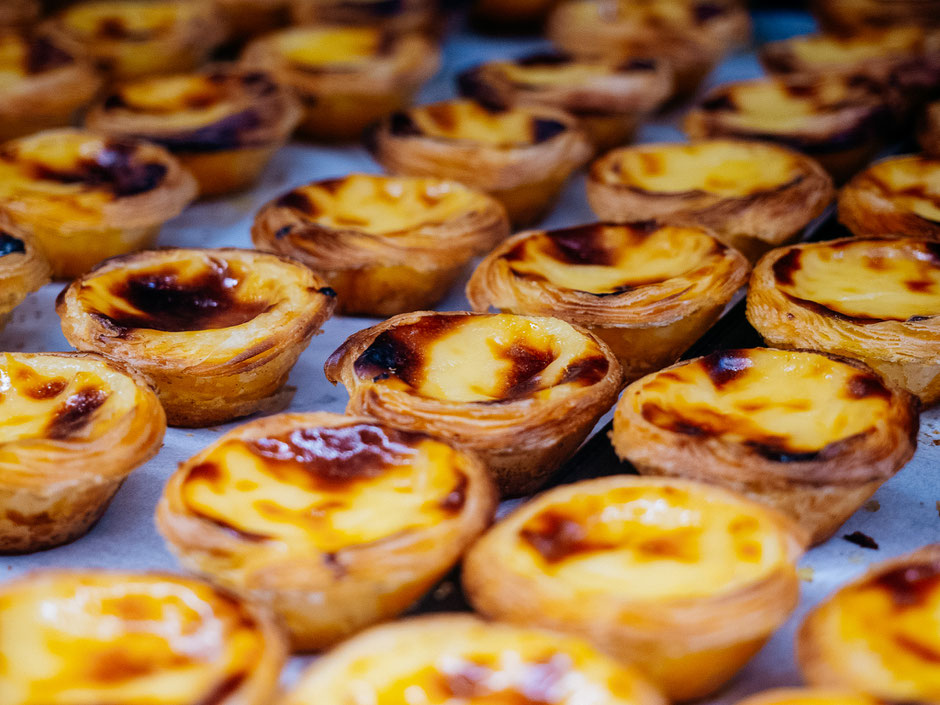 OUR FINAL THOUGHTS
And voilà, that brings us to the end of our jam-packed first day's itinerary in Lisbon. But don't worry, the adventure is far from being over! If you're craving more delicious food and fascinating history, be sure to check out our day 2 itinerary. We'll take you to some of Lisbon's most historic neighborhoods, like Alfama and Belém. So what are you waiting for? Click here to discover more of Lisbon's best spots and experiences, and make the most of your weekend in this incredible city.
---
---
It's time to spill the beans, dear traveler! We want to hear all about the juicy details that made your Lisbon adventure one for the books. Don't hold back - whether it's a hidden gem or a hilarious mishap, we want to know it all! Your insider tips will be the fuel for our next trip, so drop them in the comment section below.
---
---
YOU MIGHT ALSO LIKE..