---
Summer is around the corner, and we can't wait to share with you our ultimate guide to two weeks in Portugal! Portugal is a small country packed with stunning landscapes, rich culture, and delicious cuisine! It's no wonder it has become a popular destination for travelers from all over the world. From its charming cities to its breathtaking coastline, Portugal has something for everyone!
As a couple in a long-distance relationship, Rafael and I had the opportunity to explore Portugal together during my visits. We took advantage of the fact that he used to live in Porto and embarked on road trips to visit other cities, discovering hidden gems along the way. Now, living together in the Netherlands (check our posts about the Netherlands here), we don't have the opportunity to visit Portugal as often. However, we have fond memories of our road trip through the central region of Portugal, where we discovered hidden gems that are often overlooked by tourists!
We believe that a summer vacation in Portugal is the perfect way to experience the country's unique blend of history and modernity. Whether you're looking for adventure, relaxation, or a little bit of both, our itinerary has got you covered! Join us as we take you on a journey through Portugal and share our favorite places to visit. So get ready to plan the perfect summer getaway!
---
---
---
GENERAL INFORMATION
Let's hit the road in Portugal, a charming country located in the southwestern part of Europe, bordered by Spain and the Atlantic Ocean. Portugal's cities offer a perfect mix of old-world charm and modernity, making it a must-visit destination for all travel enthusiasts! Experience the beauty of Portugal with our road trip itinerary, which takes you to some of the most awe-inspiring destinations in the country! Discover the world-famous waves of Nazaré, the stunning Berlengas Islands, and the picturesque town of Aveiro, known for its colorful houses and charming canals. Don't miss the chance to explore these stunning landscapes and make unforgettable memories along the way!
Renting a car in Portugal is an excellent option for exploring the country's hidden gems, and this road trip from Lisbon to Porto takes you on a scenic journey along the coastline, passing through charming seaside towns and picturesque landscapes. With the freedom to explore at your own pace, you can stop at any viewpoint, beach, or restaurant that catches your eye. Additionally, a road trip allows you to experience the local culture and the different regions of Portugal in a more intimate way. However, it's worth noting that if you prefer not to drive, public transport such as buses and trains provide convenient options to connect these different places. So whether you choose to embark on a road trip or utilize public transport, get ready to buckle up, follow the local traffic rules, and enjoy the journey as you discover Portugal's hidden treasures, stunning landscapes, and cultural gems!
1. LISBON
Welcome to Lisbon, the first stop of our summer road trip itinerary. Lisbon is a city where history seamlessly blends with modern vibrancy along the stunning coastline of Portugal! Lisbon, with its distinct seven hills, provides panoramic views of the Tagus River and a captivating skyline adorned with characteristic red-tiled rooftops. To fully immerse yourself in the tapestry of this Portuguese capital, we highly recommend dedicating at least two days to explore its captivating neighborhoods, historic landmarks, and vibrant districts.
Located on seven picturesque hills, Lisbon offers breathtaking views of the Tagus River and a skyline adorned with distinctive red-tiled rooftops. Begin your sensory journey in Alfama, the oldest district, where narrow, winding streets echo with the melancholic sounds of Fado music—a soulful testament to the city's history. Explore iconic landmarks like São Jorge Castle, perched majestically on one of Lisbon's hills, and the maritime fortress of Belém Tower, a symbol of Portugal's Age of Discovery. Indulge your taste buds at the Mercado da Ribeira, where a vibrant array of stalls showcases the finest local flavors. For an immersive experience, hop on the renowned Tram 28, traversing charming neighborhoods like Bairro Alto and Baixa, each offering a unique perspective of Lisbon's allure. As the sun sets, savor the lively nightlife in districts like Bairro Alto and Baixa, known for their bustling bars and cultural vibrancy. Lisbon's blend of history, culture, and scenic beauty promises an unforgettable journey. Allow yourself the pleasure of exploring this enchanting city, where every corner reveals a story and every experience awakens the senses.
| Eat: Casa da India – Fábrica de Nata – Pastéis de Belém |
| Activities: São Jorge Castle – Jerónimos Monastery |
---
 | For more information about Lisbon, check our post here |
---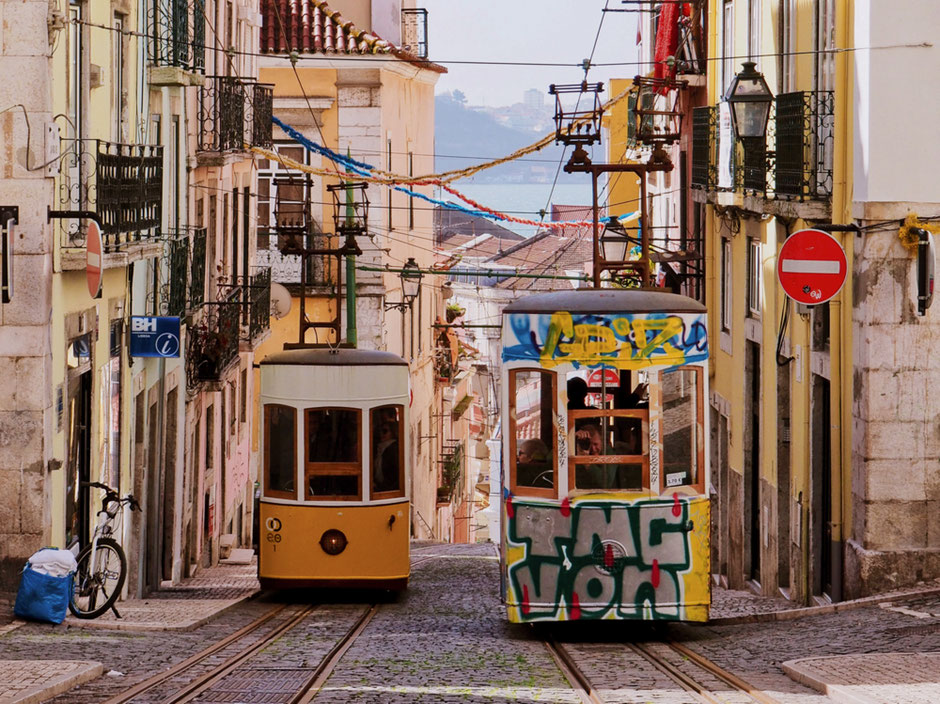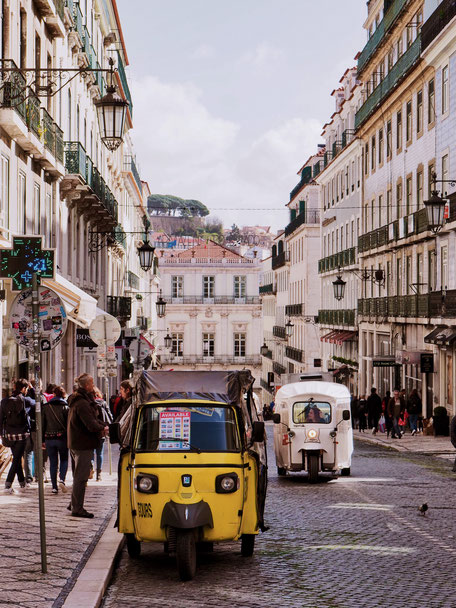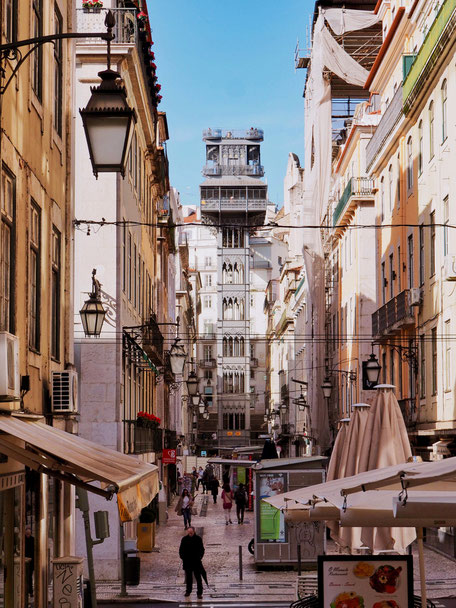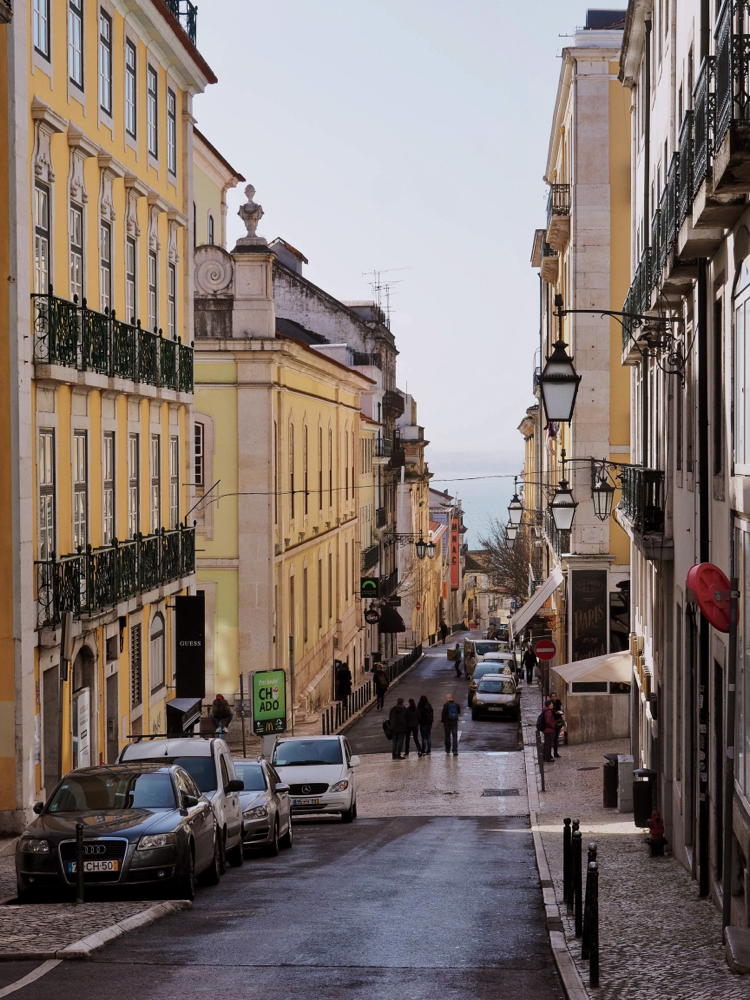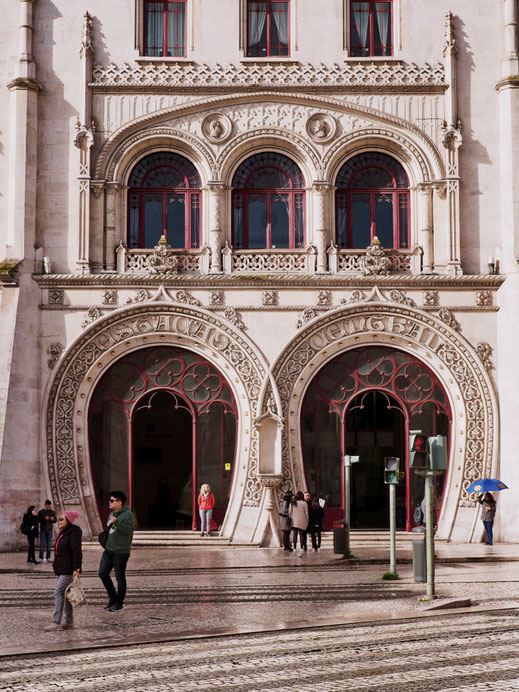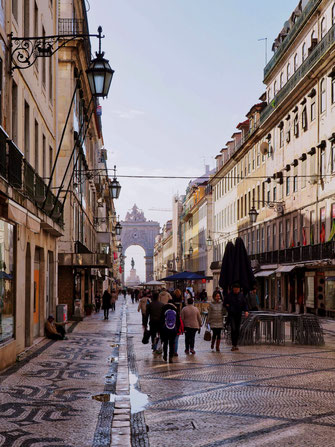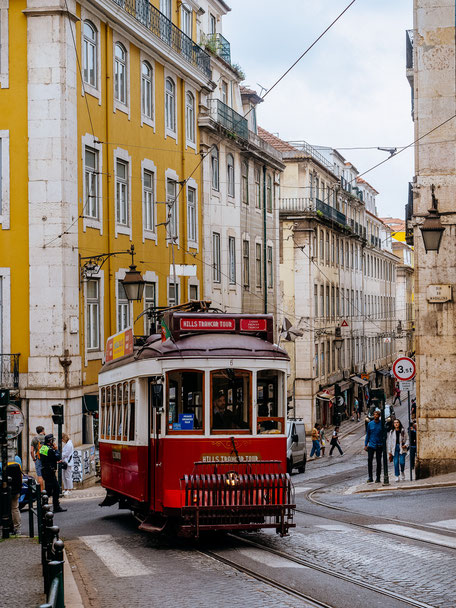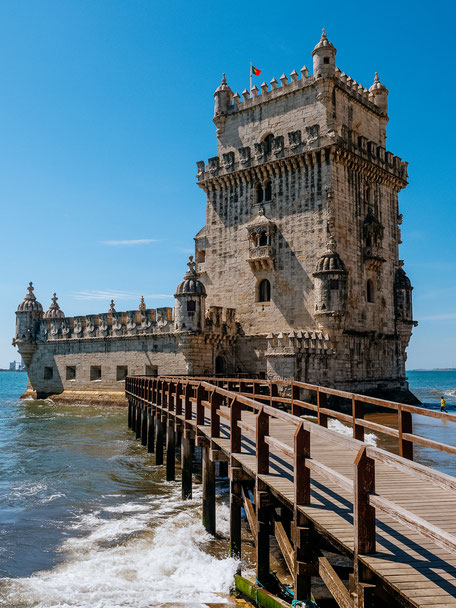 2. SINTRA
Get ready to enter a fairytale world as you arrive at our next stop on this epic road-trip - the enchanting town of Sintra! From castles to gates and buildings, everything in this hilly town seems to exude a magical aura, with fascinating history and breathtaking interiors! Just a short 30-40 minute drive from Lisbon, Sintra is a perfect day-trip destination for those exploring Portugal's capital city. But trust us, one day is simply not enough to uncover all the hidden gems in this charming town, so we recommend staying for two days to fully soak up the magical atmosphere!
Sintra is a paradise for architecture enthusiasts, as the city boasts a diversity of architectural styles from different time periods. Our day in Sintra started with a visit to the most iconic site in the town, the Palácio da Pena. This palace features a profusion of different architecture and decoration styles, aligning with the exotic taste of the Romanticism period in which it was built. Next, we explored the magnificent gardens of the Quinta da Regaleira, which features a romantic-styled mansion and chapel surrounded by a luxurious park filled with lakes, grottoes, wells, statues and fountains. The highlight of Quinta da Regaleira is undoubtedly its mystic garden full of symbolism regarding alchemy, masonry, and the Knights Templar. Sintra has many other palaces and villas to visit, such as the Moorish Castle or the National Palace of Sintra, but it's difficult to see everything in two days. Regardless, you won't be disappointed by Sintra's charm and beauty!
| Eat: Casa Piriquita – Romario de Baco |
| Activities: Palácio da Pena – Quinta da Regaleira |
---
 | For more information about Sintra, check our post here |
---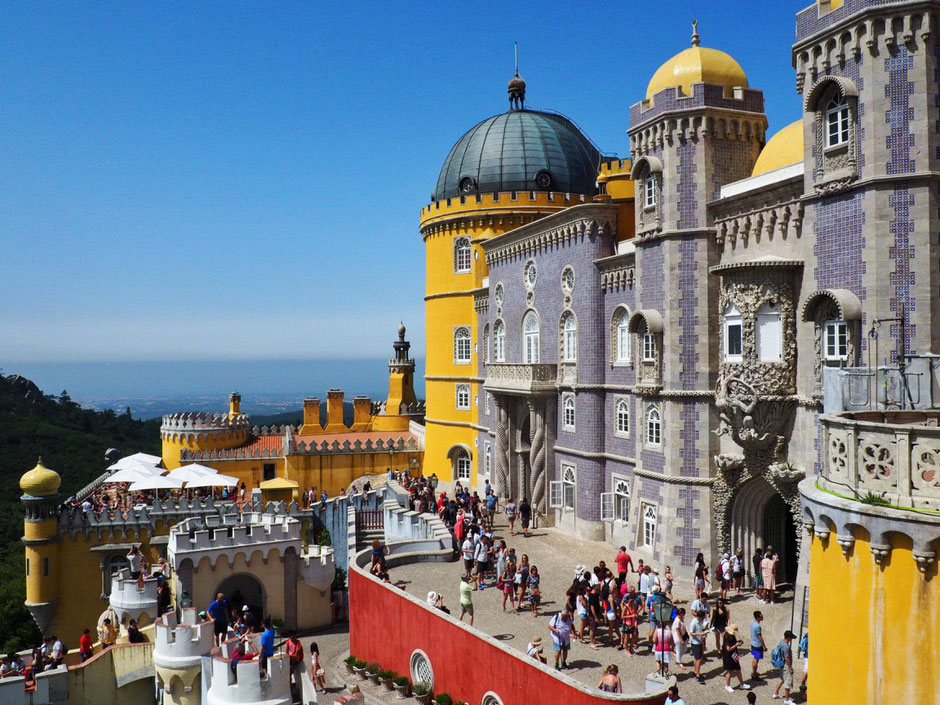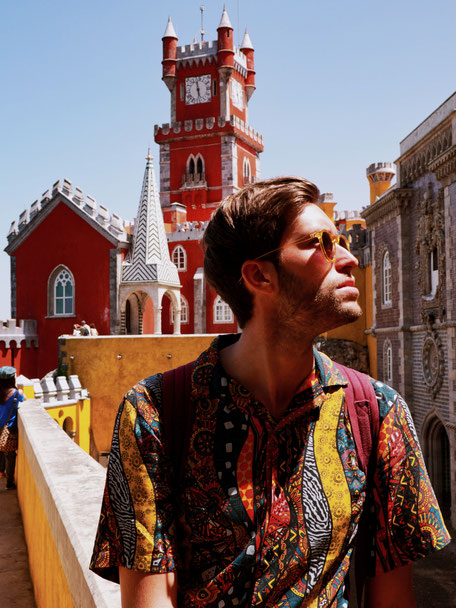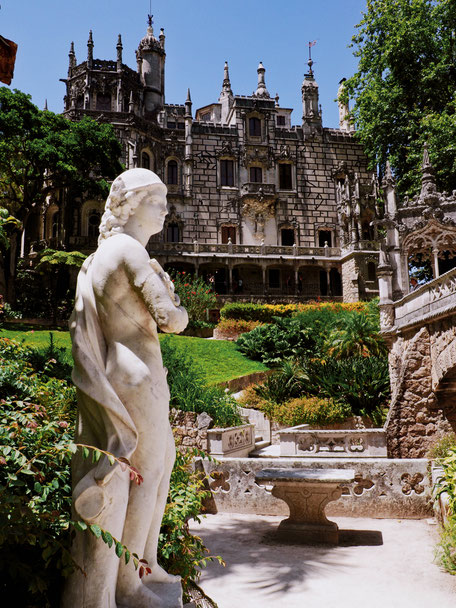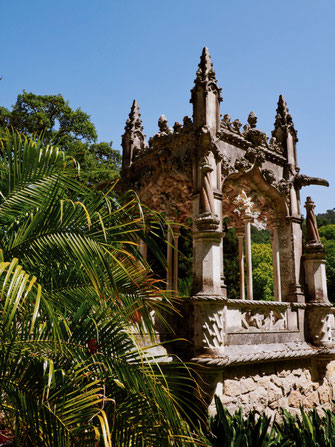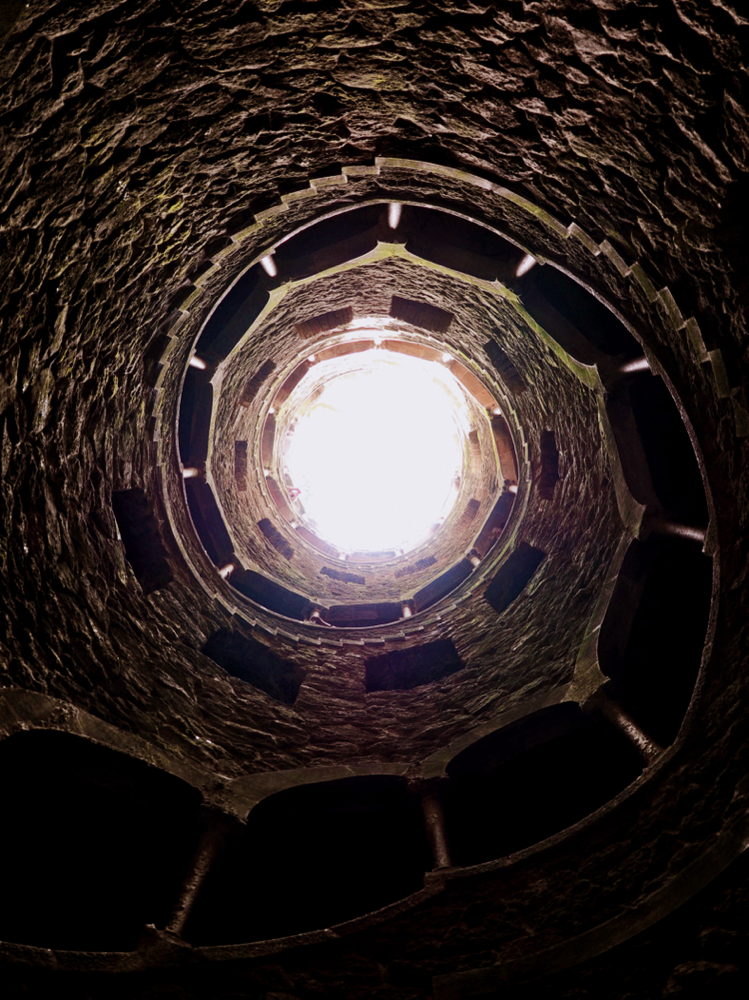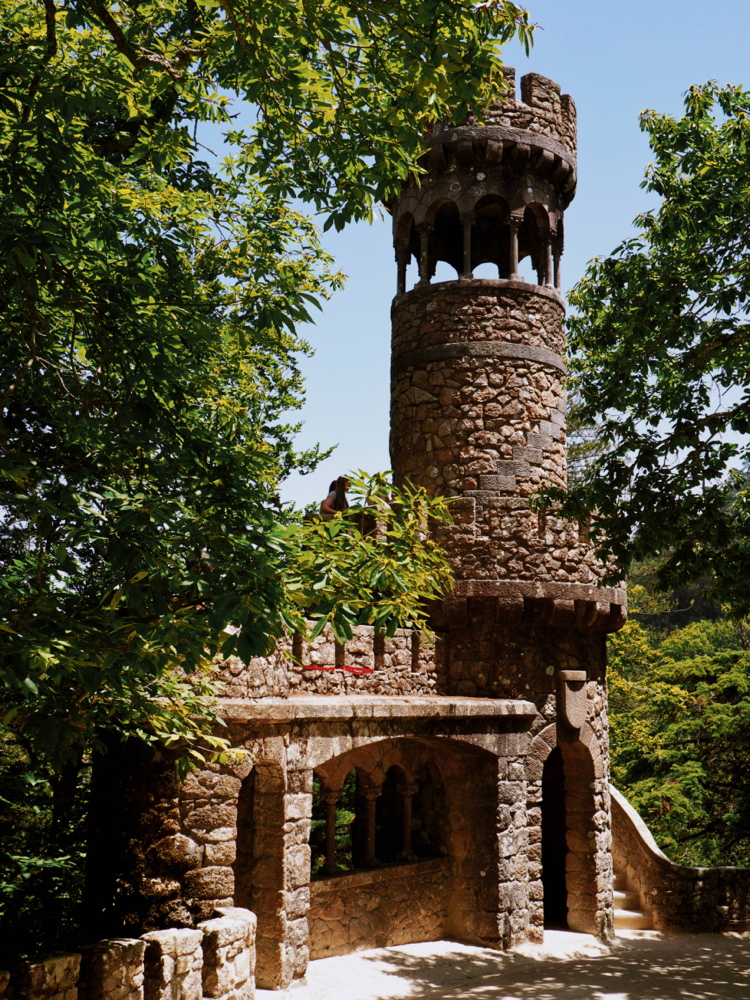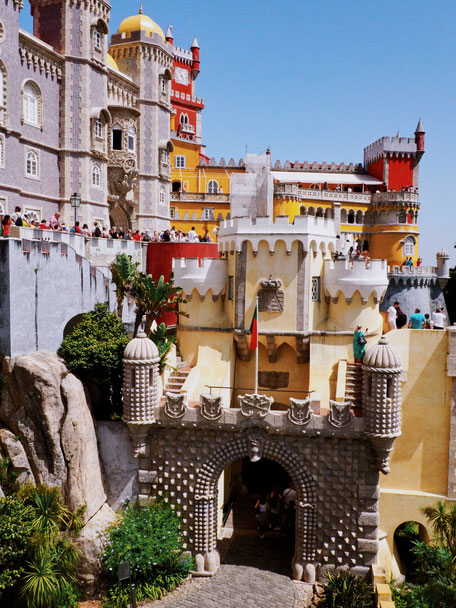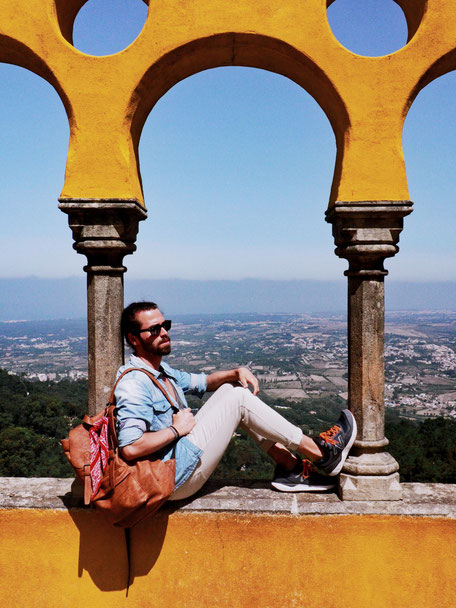 3. PENICHE
It's time to hit the road again and head towards Peniche, the next destination of our road-trip, located approximately two hours' drive north of Sintra. With a history dating back to the Roman era, Peniche's seaside fortress played a crucial role in Portugal's maritime history. While we suggest dedicating only one day to exploring the town itself, Peniche serves as an excellent base to discover the nearby Berlengas Islands. These islands boast stunning landscapes and crystal-clear waters, making them the perfect spot for snorkeling and diving.
Peniche itself has plenty of charms, including beautiful beaches, a historic fortress, and a picturesque harbor. One of its highlights is the Fortaleza de Peniche, a 16th-century fortress that once served as a political prison during the dictatorship of António de Oliveira Salazar. You can take a guided tour to learn about the prison's history and its role in the resistance against the dictatorship. Additionally, Peniche is known for its delicious seafood, especially sardines, which are a local specialty. Numerous seafood restaurants dot the harbor, offering traditional Portuguese dishes for you to savor!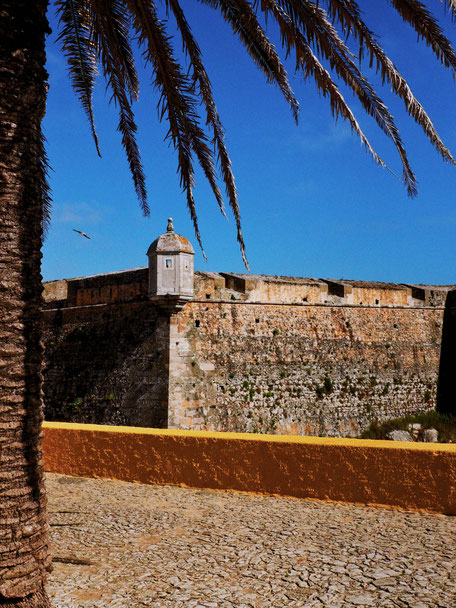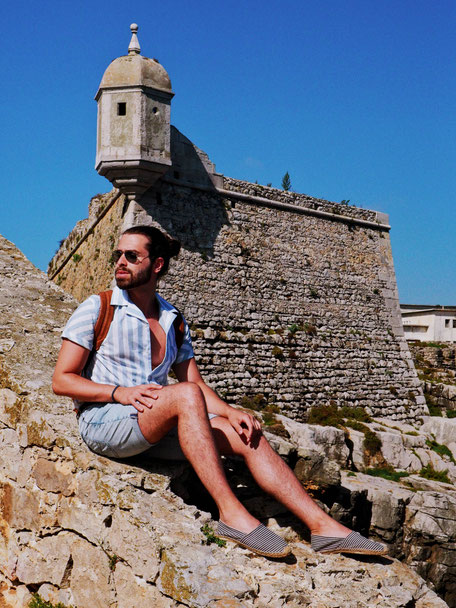 4. BERLENGA ISLAND
Once you've spent a day exploring Peniche, it's time to hop on a boat and set sail for the Berlengas Islands, which are located about 10 kilometers off the coast. These islands, a natural reserve, consist of three main islands: Berlenga Grande, Estelas, and Farilhões. The boat ride from Peniche takes about 30 minutes to reach Berlenga Grande, the largest and most popular island among tourists. Upon arrival, you are welcomed by crystal-clear waters, rugged cliffs, and a small fishing village.
The Berlengas Islands are famous for their unique biodiversity. The islands are home to several rare and endangered species, including the Berlenga wall lizard, the Berlenga rabbit, and the Cory's shearwater, a bird found only in the Macaronesia region. Another attraction worth visiting is the São João Baptista Fort, built in the 17th century to defend the island against pirates and privateers. The fort has now been converted into a hostel, offering a unique opportunity to spend the night on the island. The Berlengas Islands are also a popular destination for snorkeling and diving due to their crystal-clear waters and diverse marine life. You can rent snorkeling gear and explore the underwater caves and rock formations.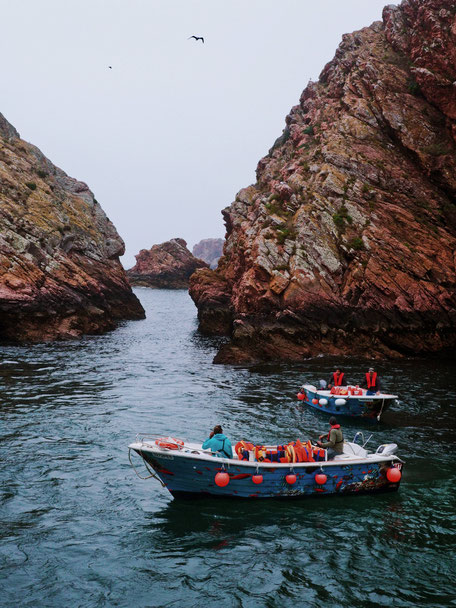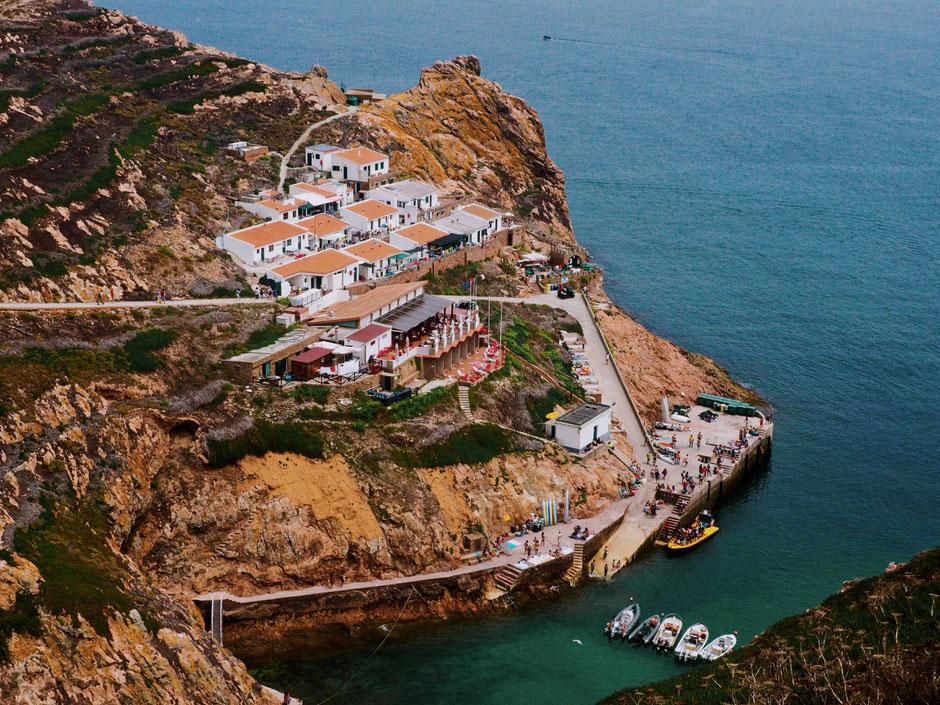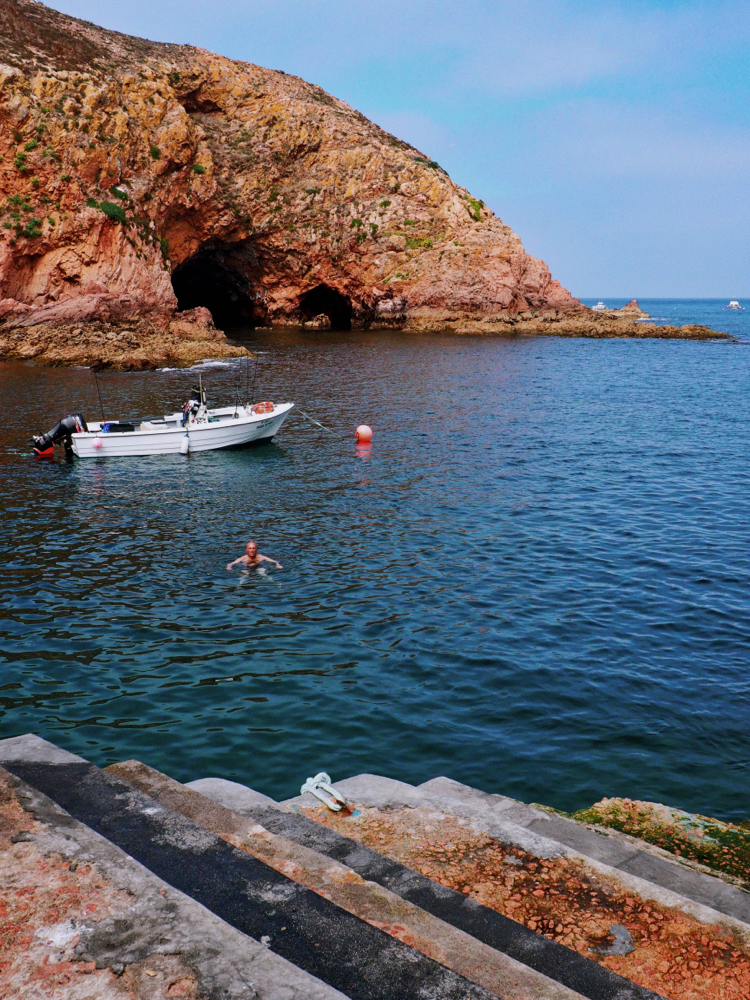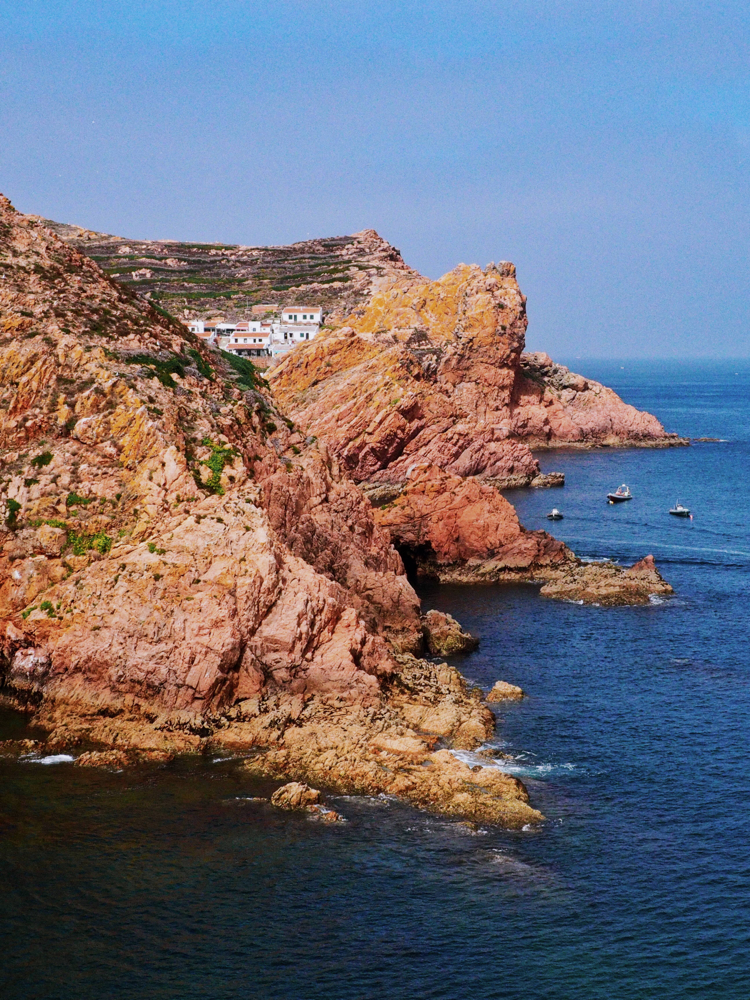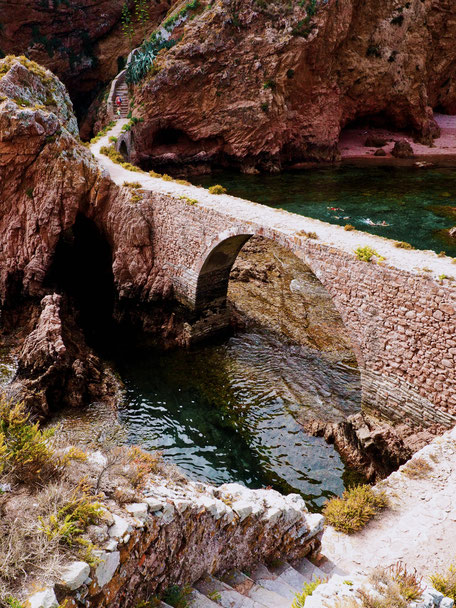 5. NAZARÉ
Now we're back on the mainland, and it's time to hit the waves in Nazaré, our next stop! We suggest spending two days in this charming coastal town. The city is known for its picturesque beaches, colorful fishing boats, and impressive waves that attract surfers from all over the world. The town has a rich history and a traditional way of life that is still visible in its narrow streets and lively markets. To get to Nazaré from Peniche, you'll take a scenic coastal drive that hugs the Atlantic Ocean. Along the way, you'll pass through small fishing villages and enjoy stunning views of the rugged coastline. Be sure to stop at the São Martinho do Porto beach, a beautiful crescent-shaped bay that's perfect for swimming and sunbathing.
Once you arrive in Nazaré, you can explore the town's historic center, which is home to a beautiful church, a 16th-century fortress, and the traditional fish market, where fishermen still sell their daily catch. You can also take a stroll along the beachfront promenade, where you'll find cafes, restaurants, and shops selling local crafts. One of the highlights of Nazaré is its lighthouse, Farol de Nazaré, which offers panoramic views of the town and the ocean. You can also take a cable car to the top of the cliffs for even more breathtaking views. Nazaré is also famous for its seafood, especially the fresh fish caught by local fishermen. There are many restaurants and cafes serving traditional Portuguese dishes that you won't want to miss. Overall, Nazaré is a great place to relax and soak up the coastal atmosphere!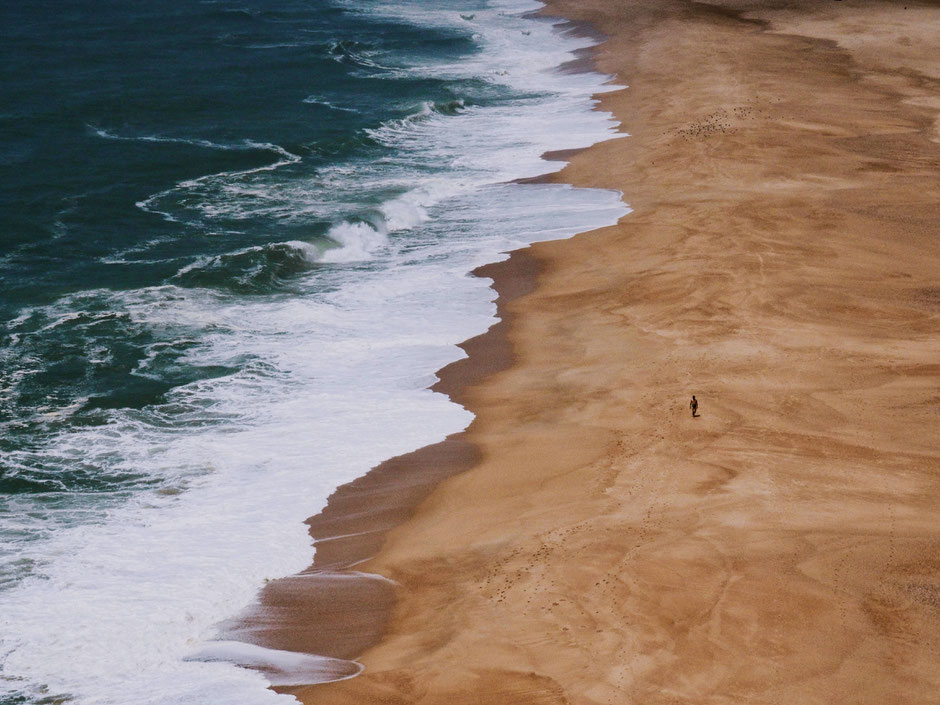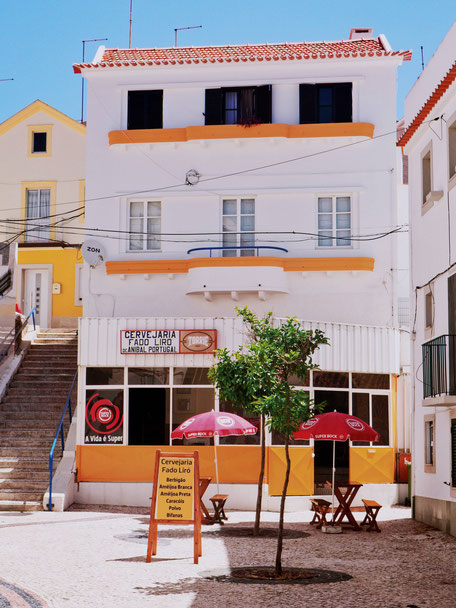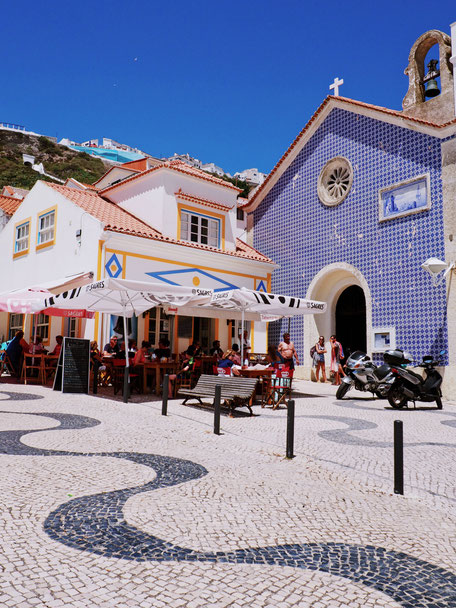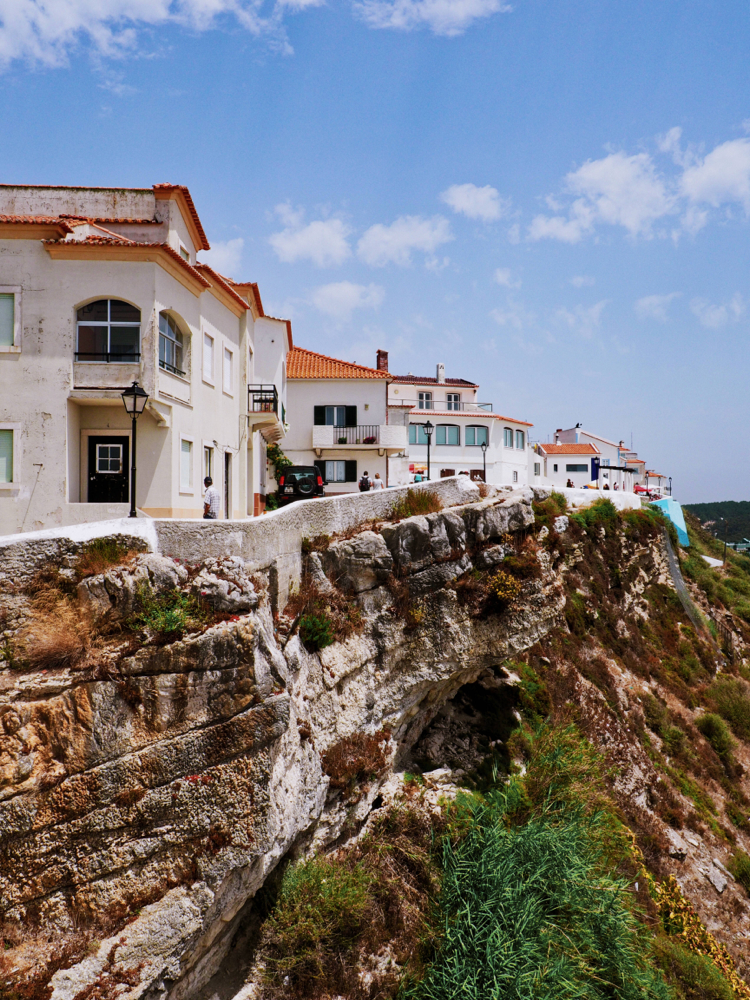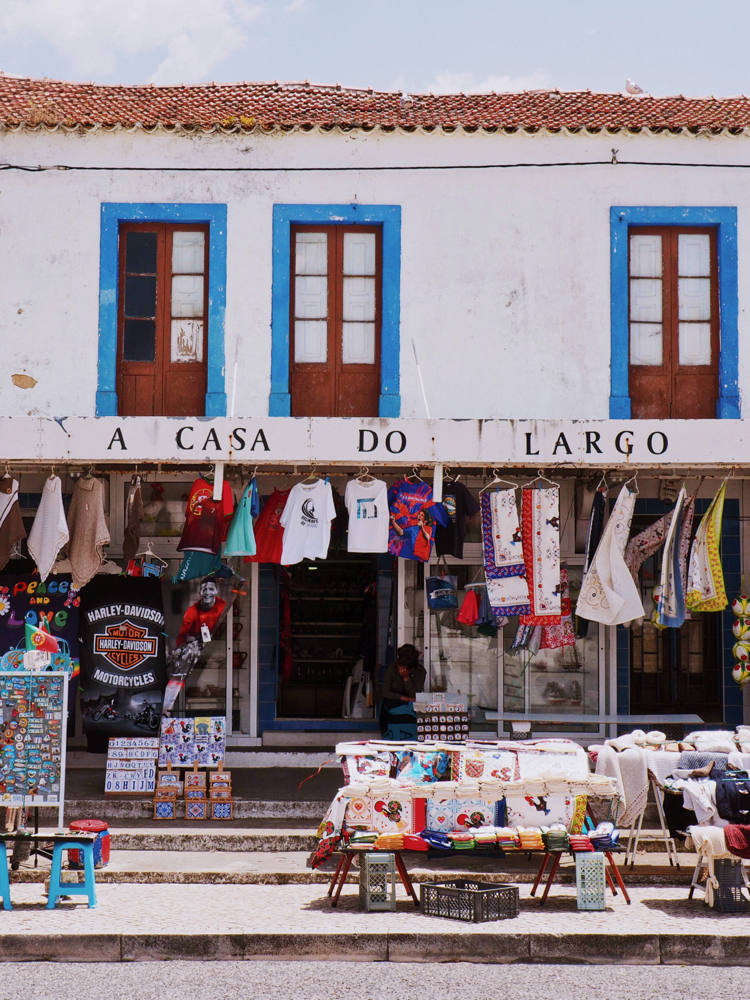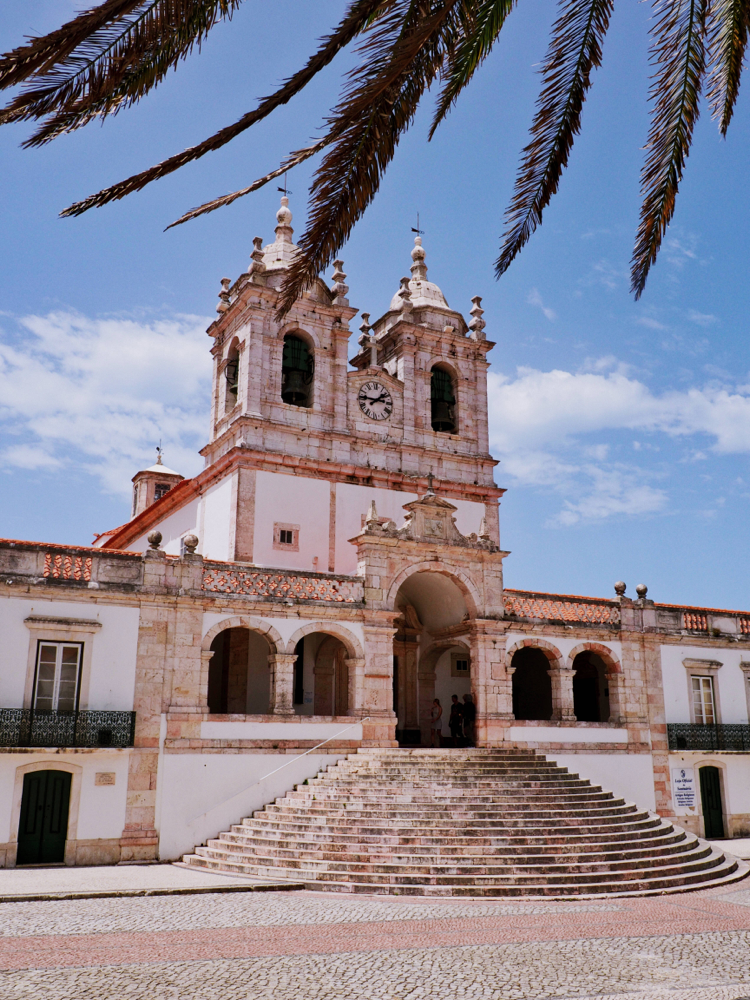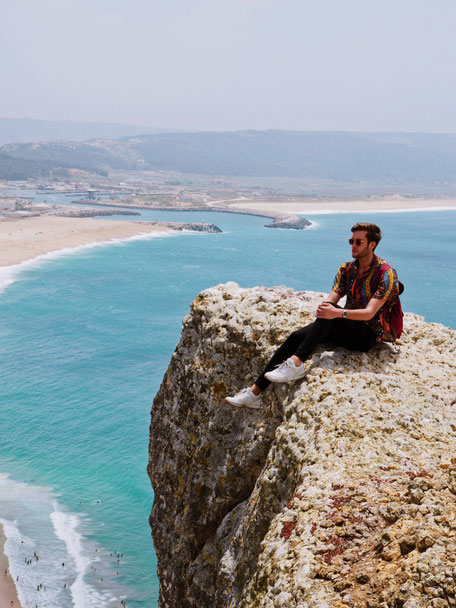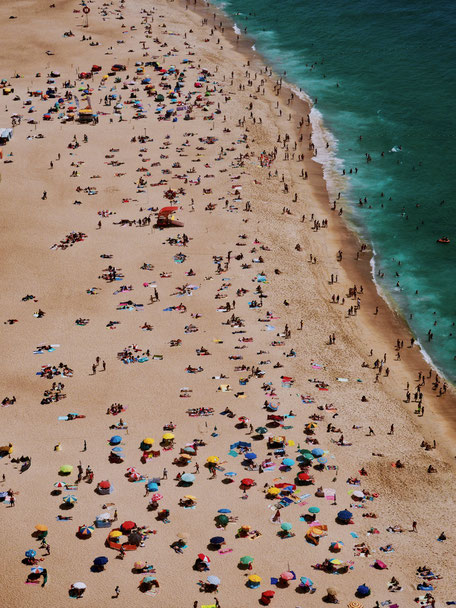 6. AVEIRO
Leaving Nazaré behind, we hit the road again and make our way to Aveiro, which is about a two-hour drive north. The drive is beautiful, as we pass through small coastal towns and countryside scenery. As we approach Aveiro, we are greeted by the sight of colorful boats gliding along the canals that run through the city. We recommend spending one day in Aveiro to fully explore its charming canals, beautiful beaches, and rich history.
Aveiro is known as the "Venice of Portugal" due to its network of canals, which were once used to transport salt and other goods. The city was founded in Roman times, but it was during the 15th and 16th centuries that it truly flourished, thanks to the salt trade. The wealth generated by this trade is reflected in the city's impressive architecture, including Art Nouveau buildings and grand mansions. One of the must-visit attractions in Aveiro is the Ria de Aveiro, a coastal lagoon that is home to a variety of bird species and marine life. You can take a boat tour of the lagoon, which offers stunning views of the city and its surroundings. Another highlight of Aveiro is its beautiful beaches, including the Praia da Barra and Costa Nova Beach, which are both popular spots for surfing and other water sports. For those interested in history, Aveiro also boasts several museums, including the Museu de Aveiro, which is housed in a former convent and showcases the city's rich history and culture.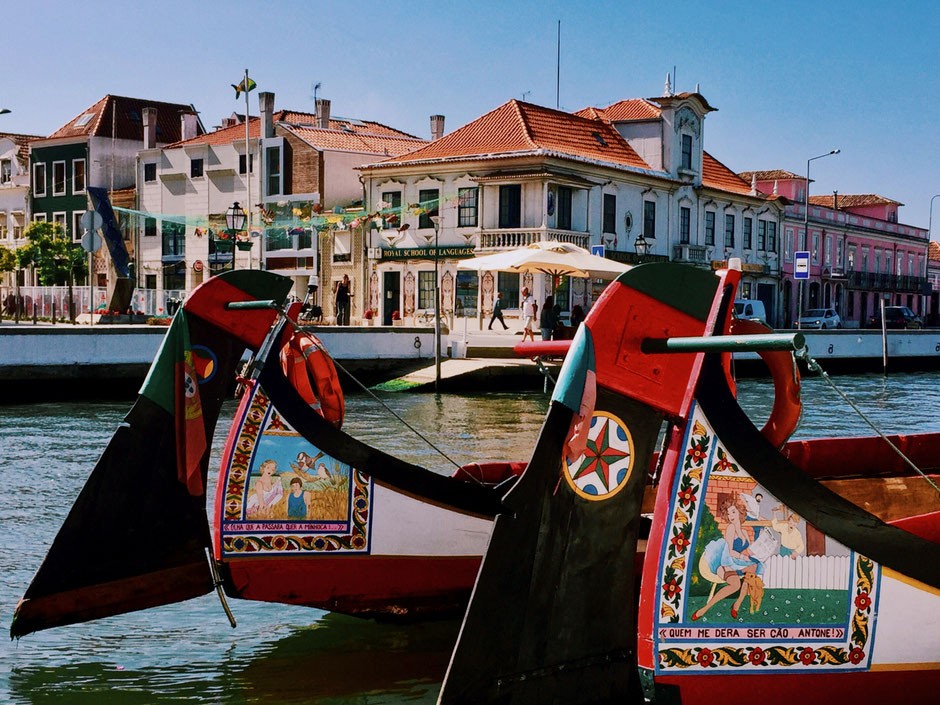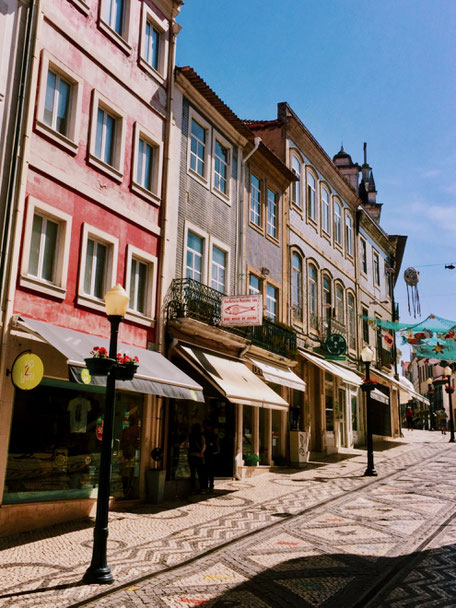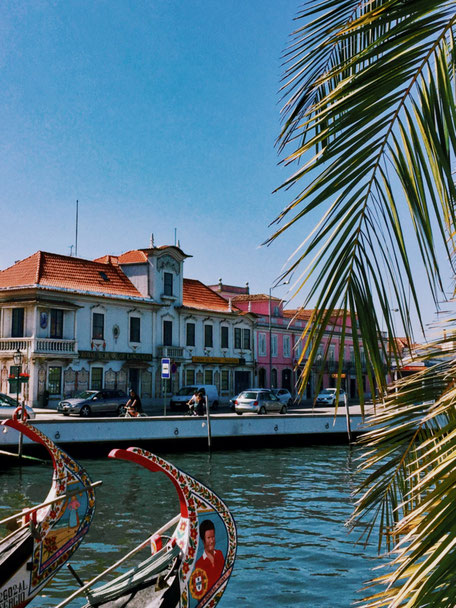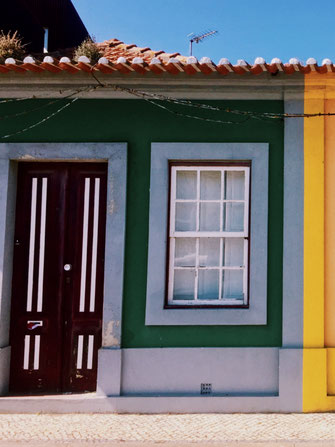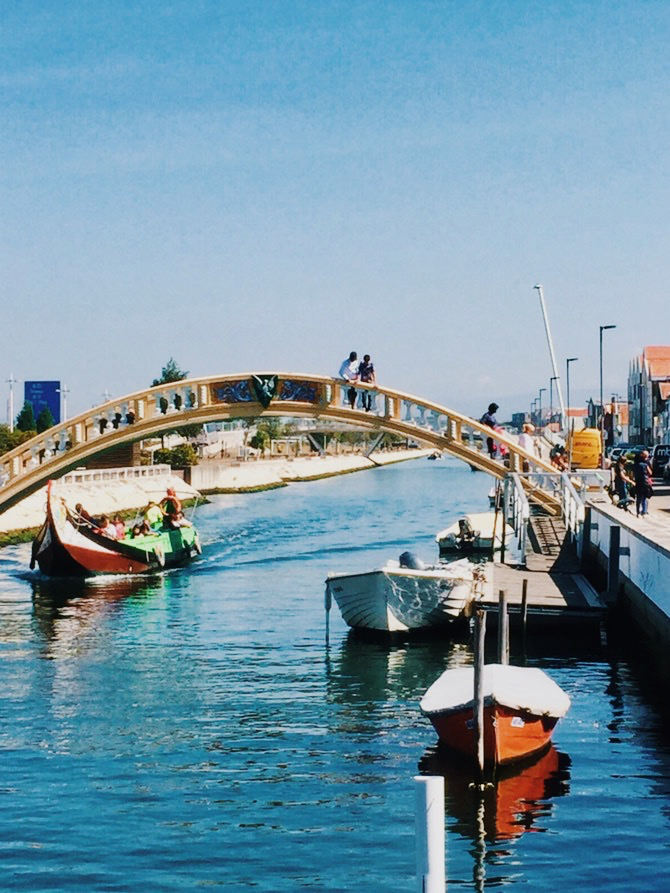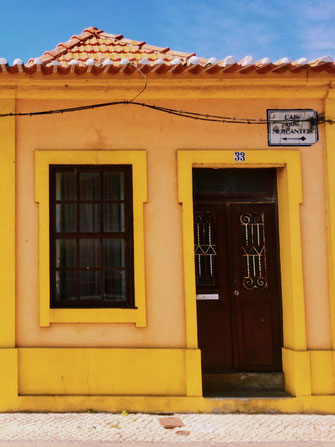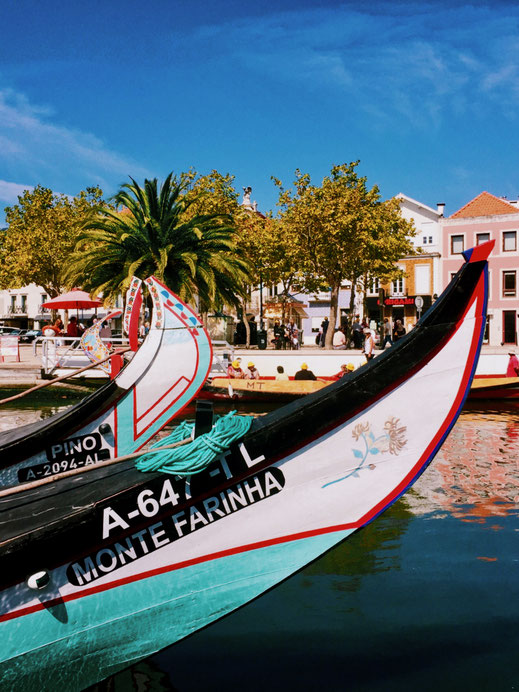 7. COSTA NOVA
The next stop on this road trip is Costa Nova, a charming seaside town located on the Atlantic coast of Portugal, close to Aveiro. It's an easy drive from Aveiro, taking only around 30 minutes to reach. The houses in Costa Nova are one of its main attractions, and they are painted in vibrant colors with stripes of white and bright hues, resembling beach cabins. The patterns and colors of the houses are unique, and they create a stunning contrast with the blue skies and the sea. The tradition of painting the houses in stripes dates back to the early 19th century when the fishermen started using them as storage rooms for their fishing equipment. Over time, the houses became permanent residences, and the tradition of painting them in bright colors and stripes continued.
Costa Nova is a popular destination for day trips or short breaks due to its proximity to Aveiro, and its vibrant houses are a significant draw for tourists. You can stroll along the streets and admire the colorful houses, take a boat ride in the Ria de Aveiro lagoon, relax on the sandy beaches, or sample fresh seafood in the local restaurants. Costa Nova is a delightful and picturesque town that is well worth a visit, even if it's just for an afternoon!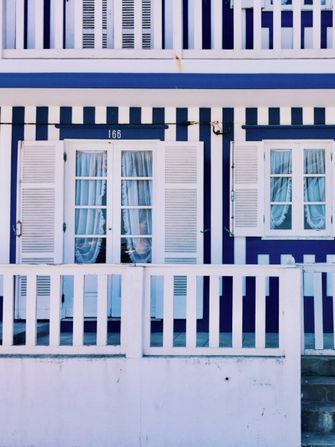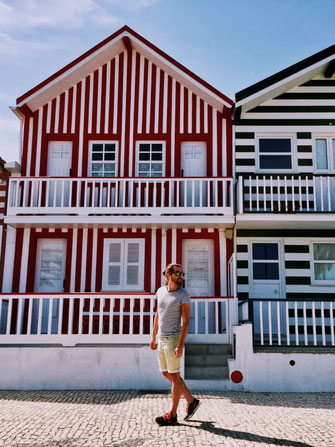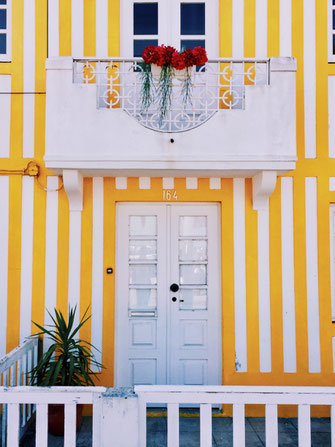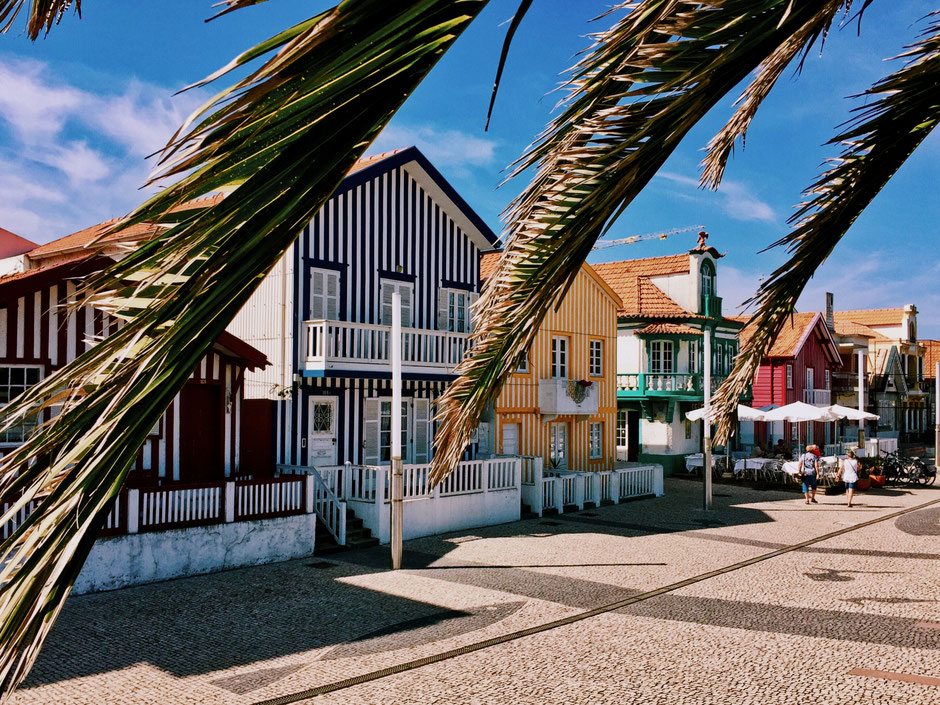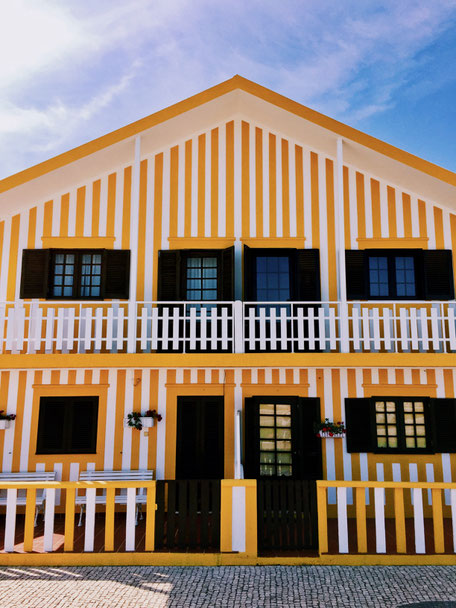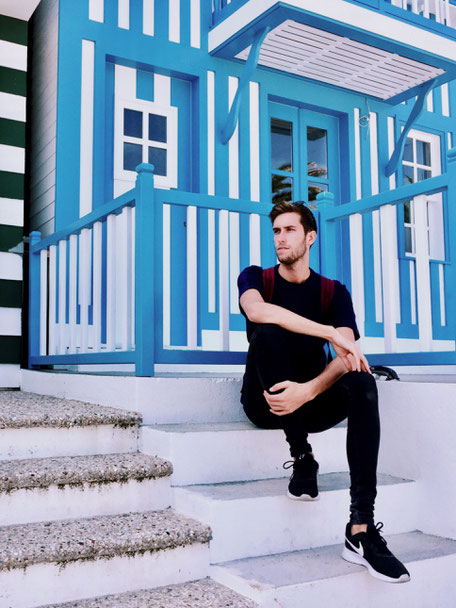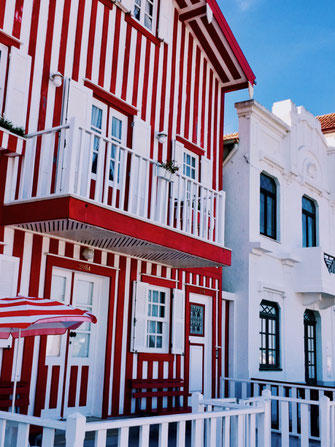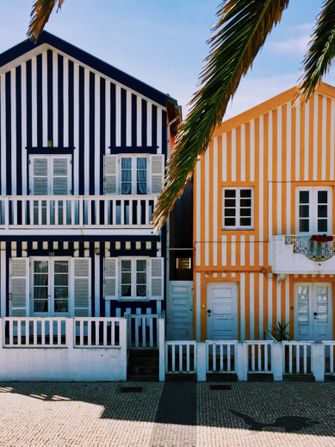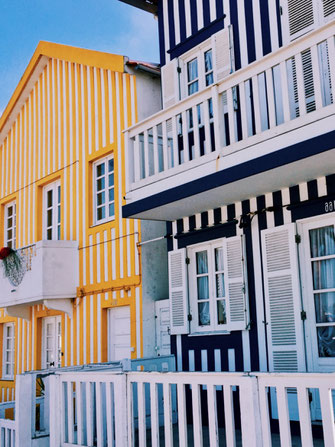 8. PORTO
The final stop of this road trip is the beautiful city of Porto. From Aveiro, it's a little over an hour's drive south along the scenic Atlantic coast to reach the city. Along the way, you'll pass through small fishing villages and stunning beaches, making the drive as enjoyable as the destination. We suggest spending two to three days in Porto to fully experience everything this vibrant city has to offer.
Get ready for a sensory journey filled with delicious port wine, stunning architecture, and lively nightlife. Located along the Douro River, Porto boasts a rich history dating back to the Roman Empire. Its historic center, a UNESCO World Heritage Site, is a charming maze of narrow, winding streets, colorful houses, and grandiose buildings. One of the most iconic symbols of Porto is the Dom Luís I Bridge, a magnificent structure that spans the Douro River. Cross the bridge to get panoramic views of Porto and its surroundings, or take a boat tour along the river to see the city from a different perspective. Don't forget to snap some photos of the colorful buildings along the riverside, and immerse yourself in the bustling atmosphere of the Ribeira district, filled with restaurants, bars, and cafés. Of course, no visit to Porto would be complete without a tasting tour of the city's famous port wine. Cross the Douro River to Vila Nova de Gaia, where you'll find the port wine cellars. And let's not forget about the delicious food! Porto is home to many traditional dishes, such as francesinha, a hearty sandwich filled with cured meats, cheese, and a spicy tomato sauce, and bacalhau, a dish made with salted cod. Don't miss out on trying the local specialties while exploring the city.
| Eat: Taberninha do Manel – Museu d'Avó – Mercado Bom Sucesso |
| Activities: Sé do Porto – Palacio da Bolsa – Livraria Lello |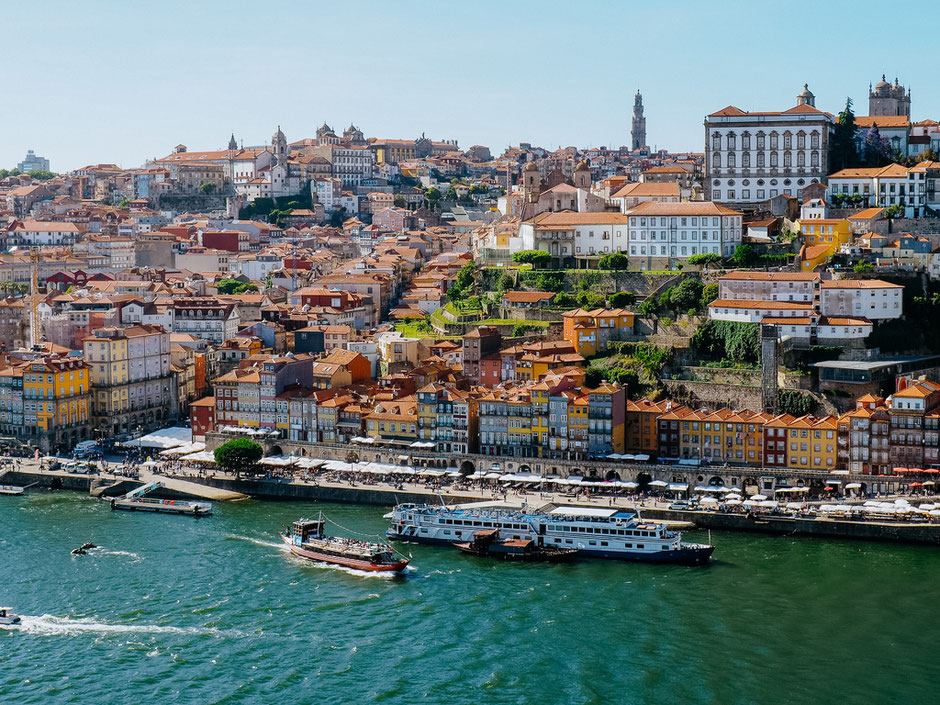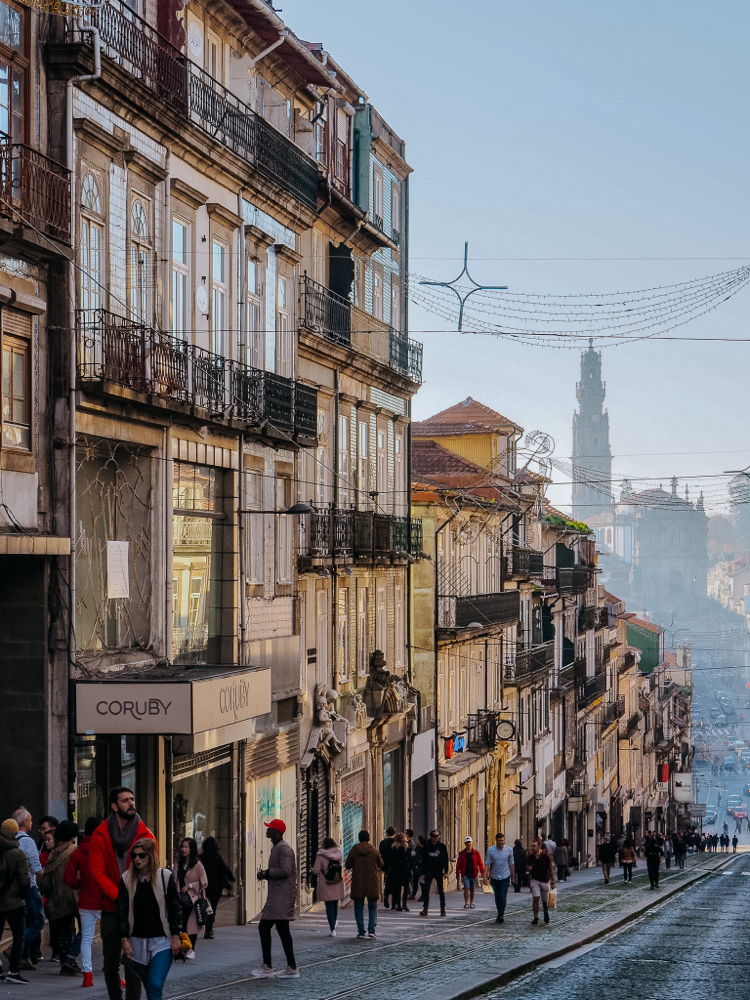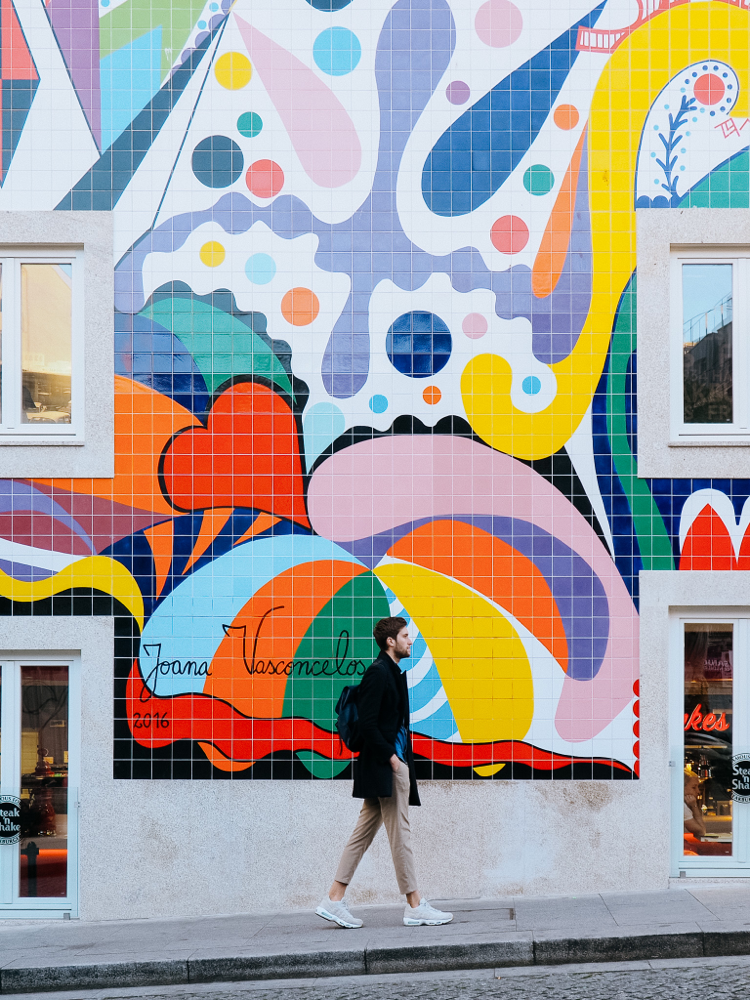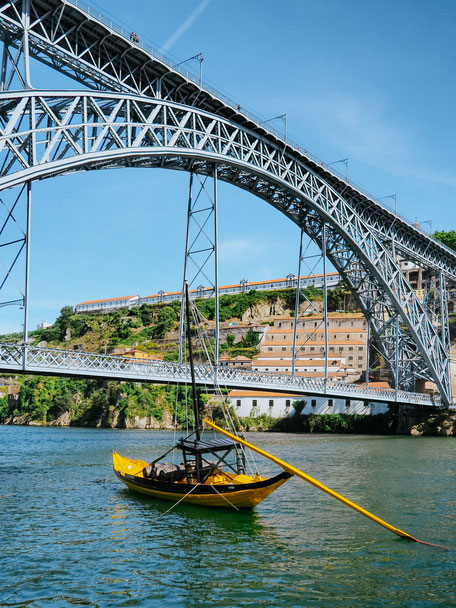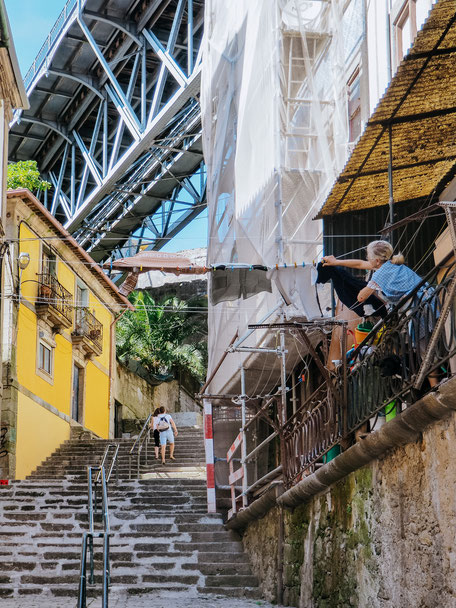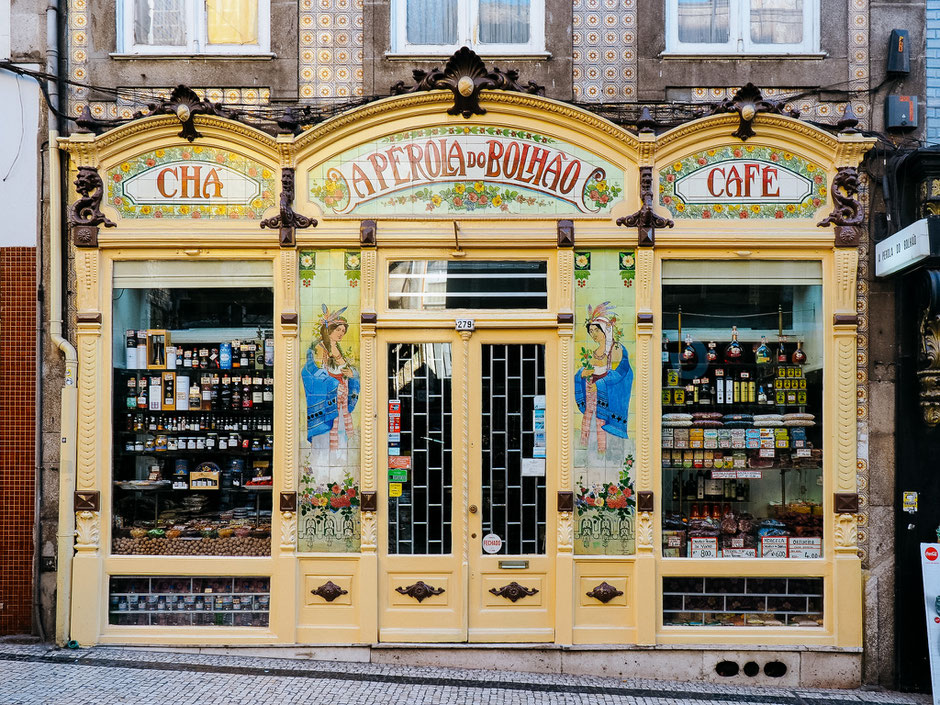 ---
We would love to hear about your experiences in Portugal! Have you had the chance to visit before? If so, what were some of your favorite destinations? And if you haven't been yet, which places are at the top of your list to visit? Share your thoughts with us!
---
YOU MIGHT ALSO LIKE..