---
It is no surprise to anyone that I am a winter lover. Not the usual cloudy and rainy winter we have here in The Netherlands, but the snow-covered winter wonderland we often see on Christmas movies. Although Thomas is annoyed because every time I see snow falling I beg him to go outside to enjoy the Narnia's paradise, I managed to convince him to plan winter vacations every year. So for winter 2018/2019, our chosen destination was the Nordic and modern Norway's capital city: Oslo.
Here is a second post about Oslo, showing you an alternative route with some places off the beaten path in order for you to fully enjoy what Oslo has to offer. Indeed, in this itinerary, we included tips concerning skiing in the mountains next to the city or enjoy some urban art in hip neighbourhoods. This is all you need to plan an extra day in the capital city of Norway.
---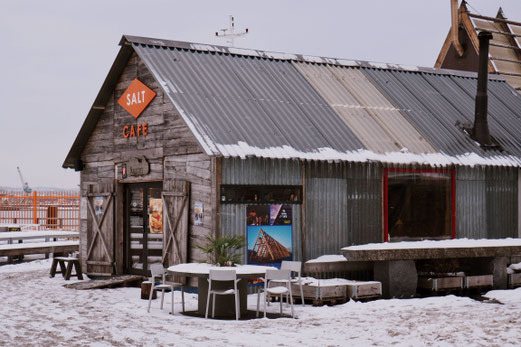 ---
---
GENERAL INFORMATION
While for some, winter would not be the first choice of season to visit Oslo, we were impressed with how the city perfectly works  (and is actually booming) even during winter. We were lucky to visit during a weekend where it snowed all day long and we can guarantee you that it did not bother us. On the contrary, it definitely enhanced the beauty of this city framed by mountains and the sea while also highlighting the colorful architecture of buildings of some streets.
Of course it is mandatory for you to come with warm clothes as the temperature is usually negative in winter and can get around -10°C. However, there are plenty of places where you can get in for a warming up break while discovering this charming and thriving European capital. Indeed, as Norwegians are already used to having severe winters, every building has a heating system. So, there is no excuse to not visit Oslo even in winter!
HISTORY - FROM KRISTIANIA TO OSLO
Though there are many evidences of the presence of Vikings in the Oslo fjord (a long narrow inlet formation in the southeast of Norway), the story of Oslo begins in 1049 with Norway's Christian Era, when King Harald Hardråde (Hard-Ruler) ordered the building of a cathedral (and a corresponding bishopric) in the city.
However, it was not before King Haakon V decided to reside permanently in Oslo in 1299 that it became the capital city of the country. At this moment, he commanded the start of the construction of the famous Akershus Fortress as the Royal residence. Unfortunately for Oslo, as there was an alliance between Norway and Denmark, Copenhagen became the monarch residing city while Oslo had more of a provincial administrative center role.
This status would begin to change under the reign of Christian IV of Denmark who decided in 1624, after big fires destroyed the city's major wooden buildings many times, that the old town should not be once again rebuilt. Instead, he ordered all citizens to move their shops and workplaces to a newly built city which was then called Kristiania as an homage to the King. During the 18th and 19th centuries, the importance of the city slowly grew driven by the port's shipbuilding and trade activities and especially after the 1814 with the independence of the Kingdom of Norway, when Kristiania became the capital of the kingdom. From this point on, many state institutions had to be established to expand the administration and the capital witnessed a period of fast growth.
The name Kristiania lasted until 1925 when it was decided to name the city Oslo after an eastern suburb that had actually been the site of the city center before the devastating fire of 1624. This was decided after the Norwegians thought it would be inappropriate to have their capital city named after a Danish King. Nowadays, the city is still a flourishing European capital city attracting many business (maritime and oil related specially), visitors as well as immigrants looking for a better quality of life.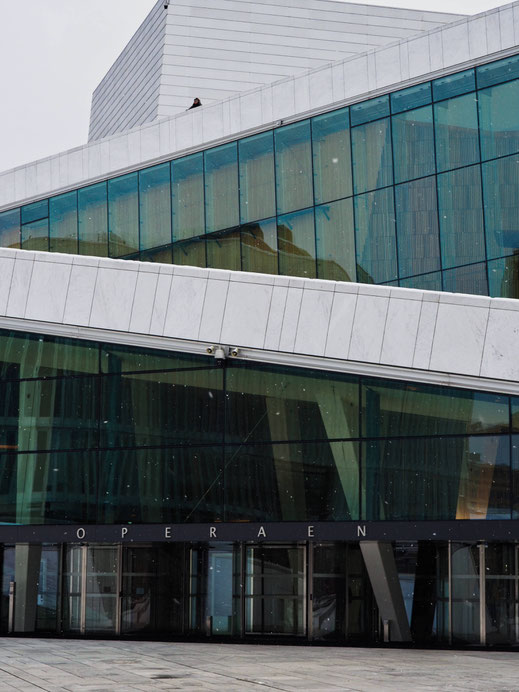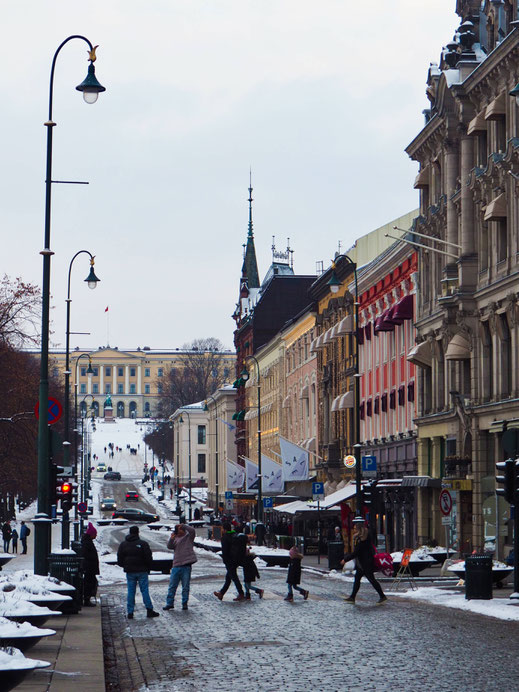 THE ALTERNATIVE ROUTE
1. HOLMENKOLLBAKKEN
You can start this extra day in grand style in one of the world's most visited sports facilities: the very heart of Norwegian skiing tradition, the Holmenkollbakken Ski Jump. Located with a 20-minute subway ride from downtown (line 1, direction Frognerseteren), the story of this sport center starts over 100 years ago when a two-day ski competition brought 12.000 spectators for a 18-km cross country ski race on the first day and a jump of 21 meters on the following day. Though for this first ski jump contest it was just a natural hill with a takeoff ramp built out of show and wood, throughout the years the structure was rebuilt 19 times up to the colossal construction inaugurated in 2010.
It also hosts the oldest Skiing Museum of the world which tells more than 4.000 years story of this national passion (since Stone Age and also Viking times). The museum is open 365 days, the opening hours can be seen here and price is 150 NOK per person (around 15 EUR). If you visit Oslo in early March, do not miss the annual Holmenkollen Ski Festival.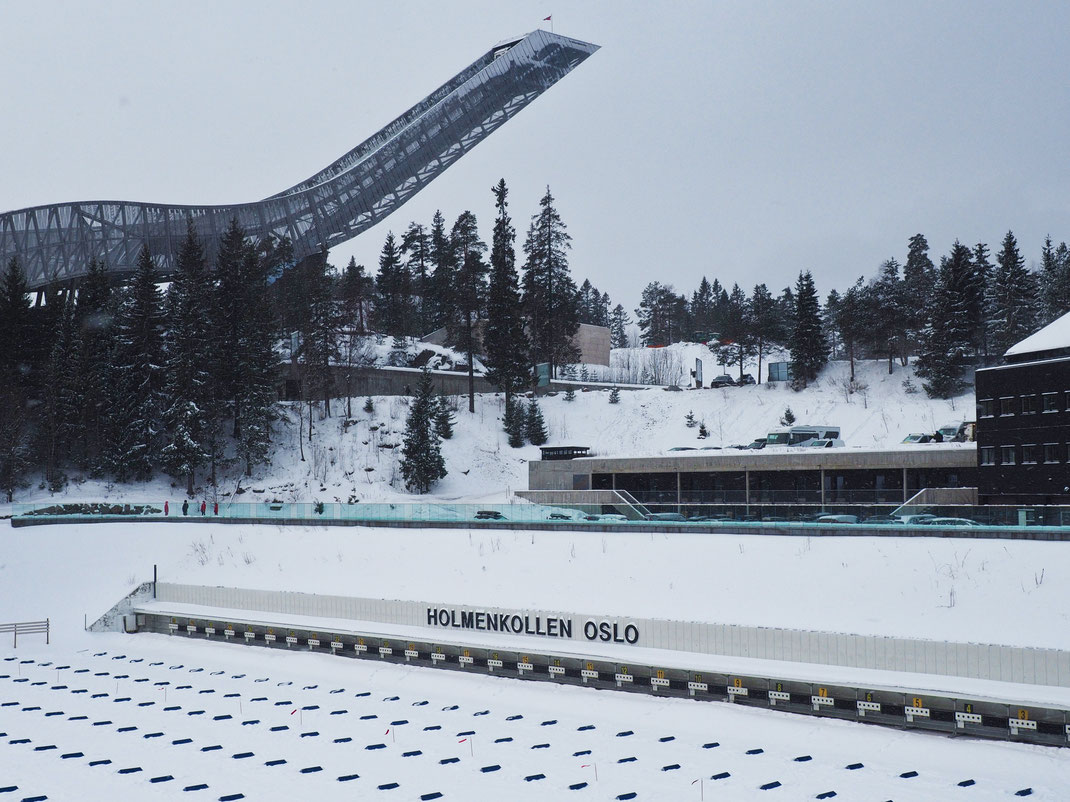 2. HOLMENKOLLEN KAPELL
Even if you are not a sports fan, we promise you Holmenkollen is still worth visiting. Besides the amazing nature all around it, the location offers an astonishing view to Oslo in clear days due its location on a hilltop. Other nice feature of this area is the Holmenkollen Kapell, a chapel rebuilt in the early 1990's with new stave church features in massive planks and clip walls which bring a very Nordic vibe and contrast with the white snow all around it. If none of these has convinced you yet, the residential neighborhood of this area is one of the cutest winter scenarios you will ever see with the colorful houses and pine trees on the background.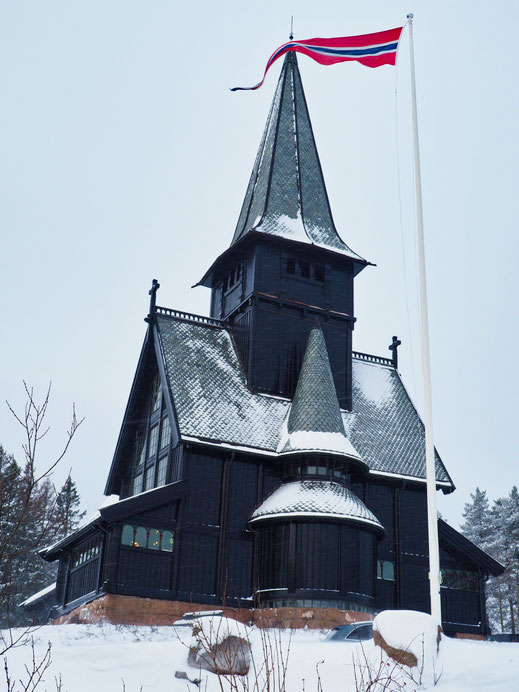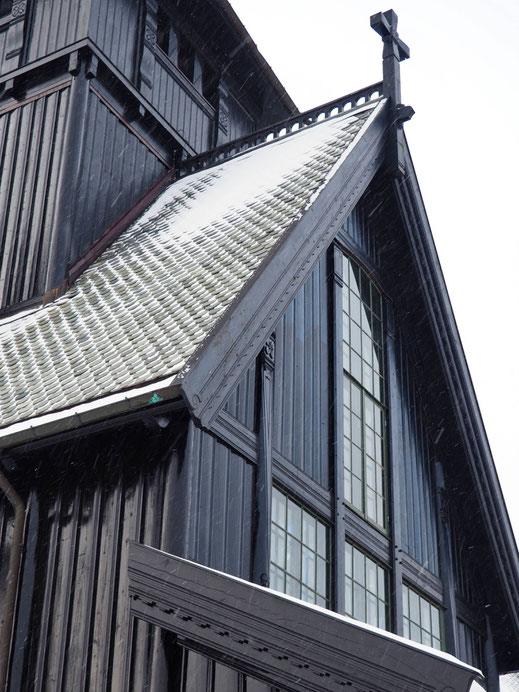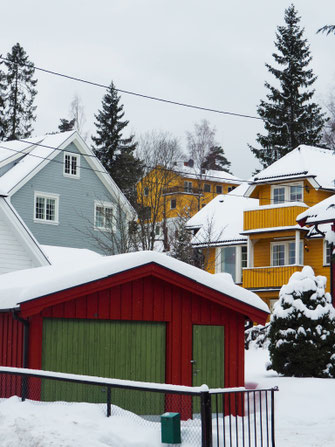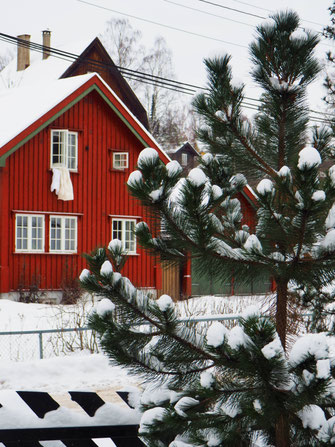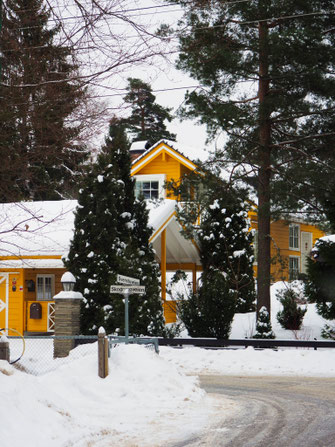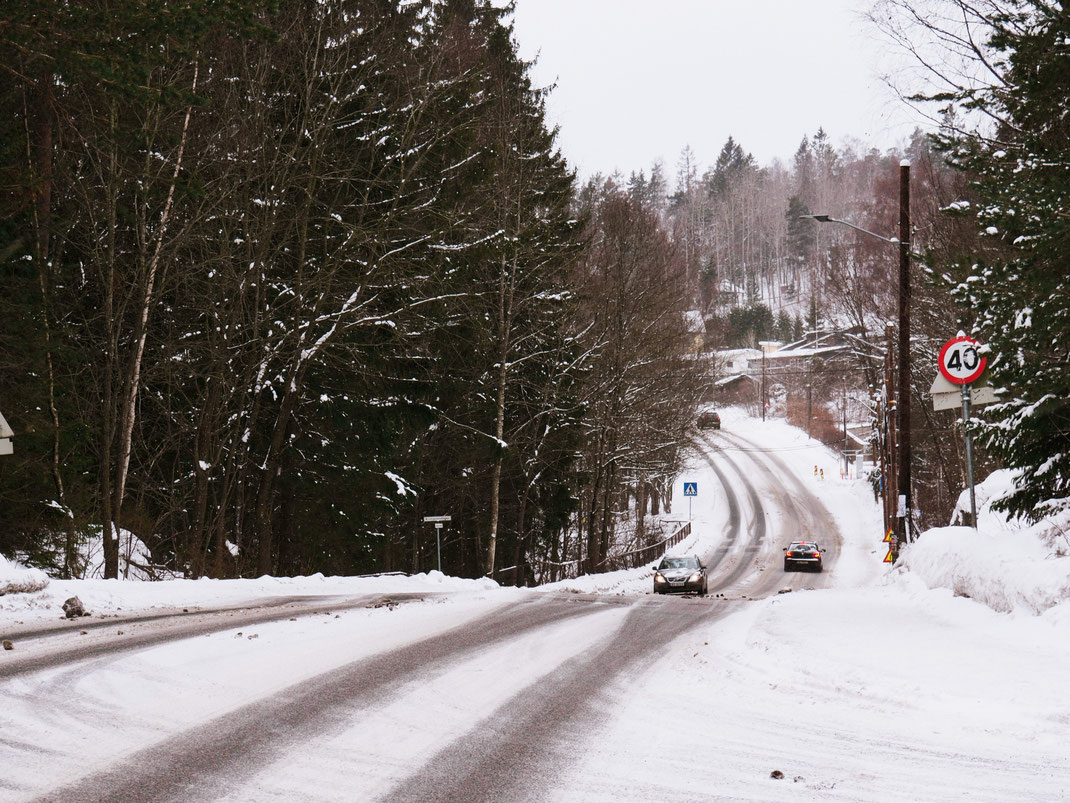 3. ROYAL PALACE
To get back to town, you can take the subway until Nationaltheatret station and check the Royal Palace of Norway. As the independence of Norway arrived in the 19th century and Oslo became the capital city, the magnificent townhouse that served as royal residence was no longer fit and a new palace was commissioned by King Charles III John. Although it was completed in 1849, it was not before 1905 that it became the permanent Royal Residence. With a neo-classical style and a facade of stuccoed brick, the Royal Palace of Norway is surrounded by a charming park and reign over the urban landscape of Oslo
4. NATIONAL THEATER
Across the street from the Royal Palace lays another important and imposing building: the Oslo National Theatre. Inaugurated in 1899, this remarkable neo-classical yellow building is the most traditional venue for the performance of dramatic arts in Norway.
5. STORTING BUILDING (NORWEGIAN PARLIAMENT)
At the opposite corner of Studenterlunden Park lays the most important Norwegian political center: the Parliament building (Storting). The yellow-bricks facade and the mixed architectural influences of this XIX building give a unique and impressive feeling which is only enhanced by the lion statues guarding the rampage of access. A nice detail of the Norwegian Parliament is that not only the building is highly symmetrical and designed as an H shape with two semicircles on the cross-axis, but the semi-circular plenary chamber is located in the front of the building, where we can see from the street, as opposed to the building's center where it is usually located. 
6. OSLO DOM KIRKE (OSLO CATHEDRAL)
Still in downtown Oslo, another historical site not to be missed is the Oslo Dom Kirke, the city's cathedral. This is Oslo's third cathedral: the first one, built in the 12th century and located just 1.5 km away, was abandoned after King Christian IV moved the city a few kilometers to the west. The second one was built in 1639 but burnt down after only 50 years and the current cathedral was built to replace it. Consecrated in 1697, it underwent restoration in the 1950's but the pulpit, altar piece and the organ are all originals. This can also be a nice opportunity to warm up a bit before checking the next tip.
7. INGENS GATE AND ITS MARKET
Changing the historical mood, you should go North from the city center to find the Ingens gate (Nobody's Street) at the banks of the Akerselva river. This little peculiar laneway located in a bohemian neighborhood has every wall covered in colorful and modern street art contrasting with the bucolic river bend scenario. Although it is a bit hidden and maybe hard to find, it hosts an art market on Sundays from noon to 5 p.m. Nonetheless, taking a stroll alongside the river will give you magnificent perspectives of the area.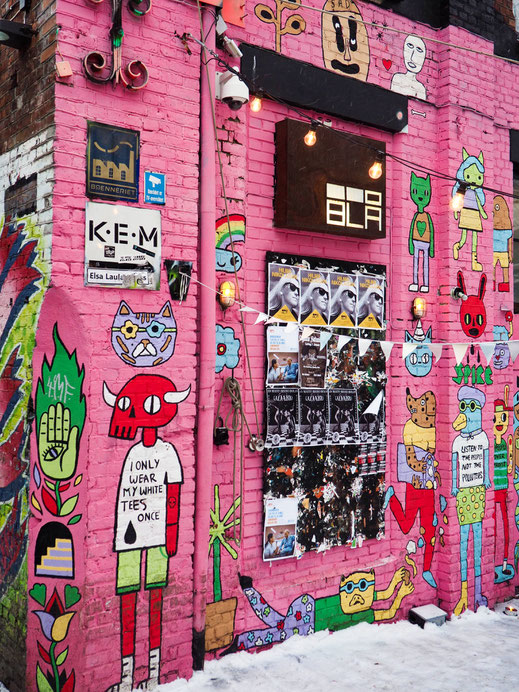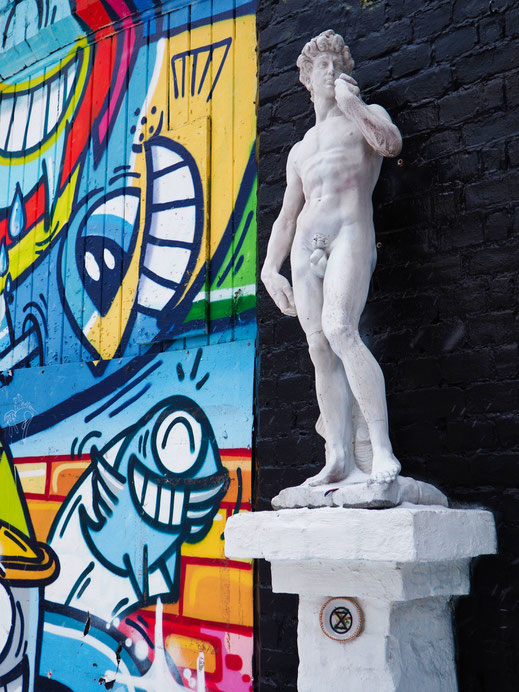 8. MATHALLEN OSLO
A bit upriver lies the perfect spot for a lunch break: the Mathallen Oslo. This indoor food market nested in a nice industrial shed combines more than 30 shops, cafes and eateries offering high-quality products from local small-scale producers and also international delicacies. It can be a little overwhelming with the deliciously-smelling options but you won't be disappointed. We chose to have a duck sandwich with mustard in Galopin and it was absolutely delightful. For dessert, try some of the yummy cupcakes from The Cupcake & Pie Co. with coffee to warm up before getting back to the cold.
     | Opening hours - 10 a.m. - 8 p.m. |
| Admission - free of charge |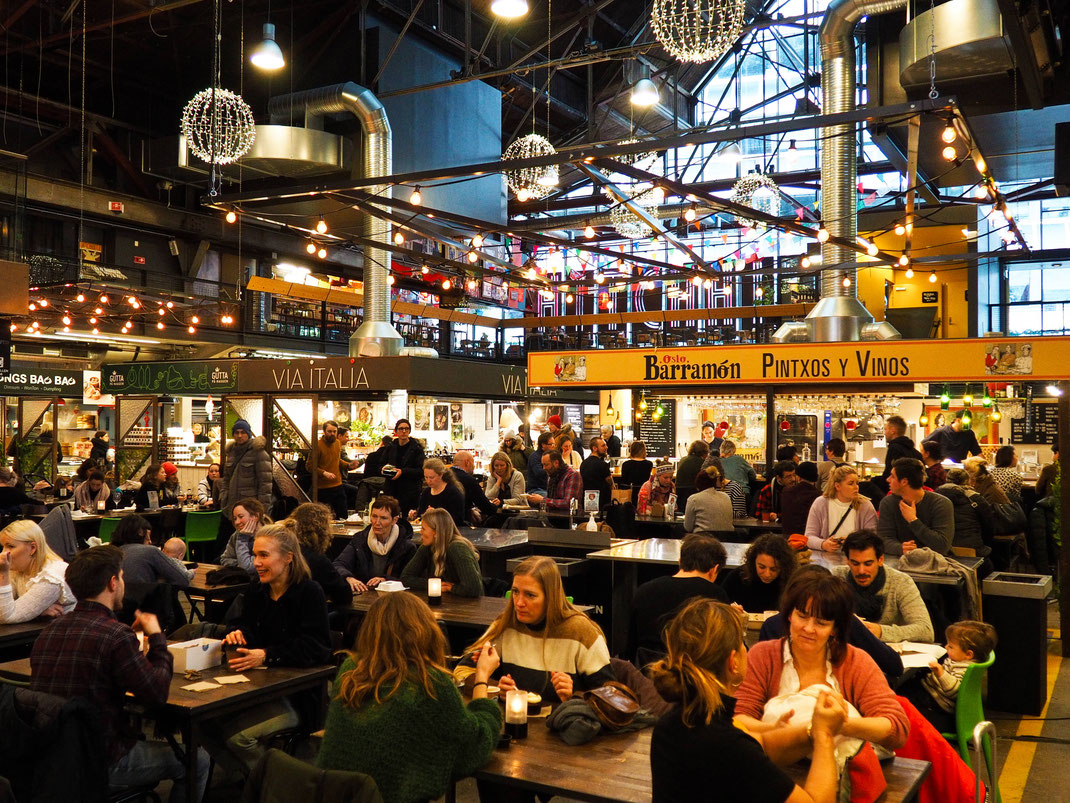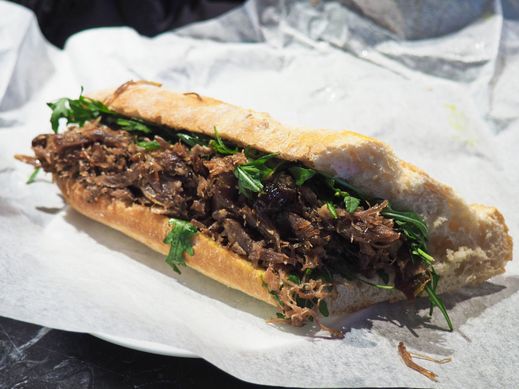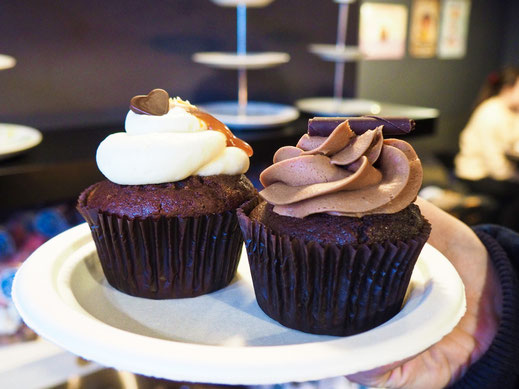 9. TELTHUSBAKKEN
Once warm and well fed, you can adventure yourself again into the cold to discover two little traditional gems of Oslo. Telthusbakken, which means "tent house", is a street where once the stood a military storage and is just below the medieval church Gamler Aker - the oldest existing building is Oslo. However, what makes this street special is the small colorful wooden houses from the 18th and 19th century which are still inhabited. A large allotment garden area and the romantic Kjærlighetsstien ("The Love Trail") also help to set the bucolic and picturesque mood of this area, making it a perfect getaway from the crowds of tourists of downtown.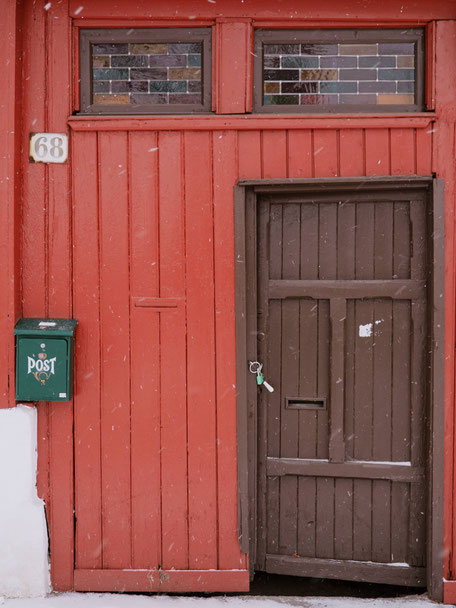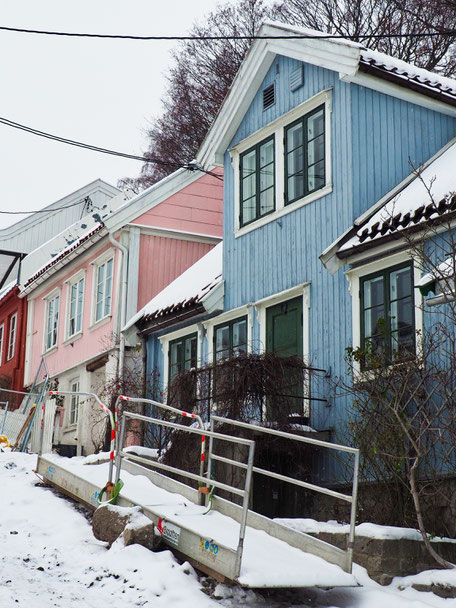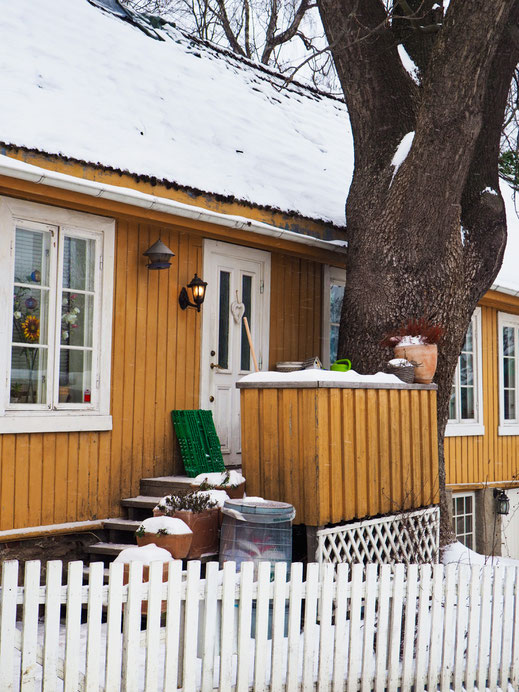 10. DAMSTREDET
If you liked Telthusbakken, then you will love Damstredet. Although 100 meters shorter, this cobblestone street is narrower and has a better perspective due to its curves and greater inclination. The cute little wooden houses from the first half of the 19th century and their colorful facades are the last ingredients to make it so unique you will spend a great load of time trying to get the perfect shot to capture all the delicacy of Damstredet. We liked it better and a stroll around the neighborhood is a lovely way to finish your tour for the day.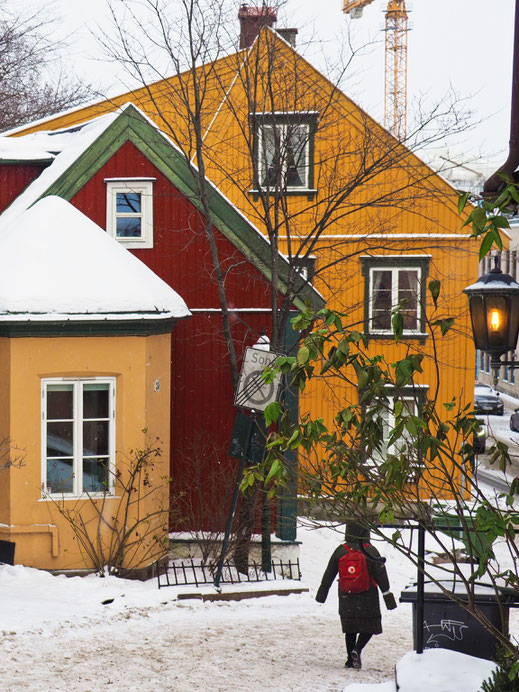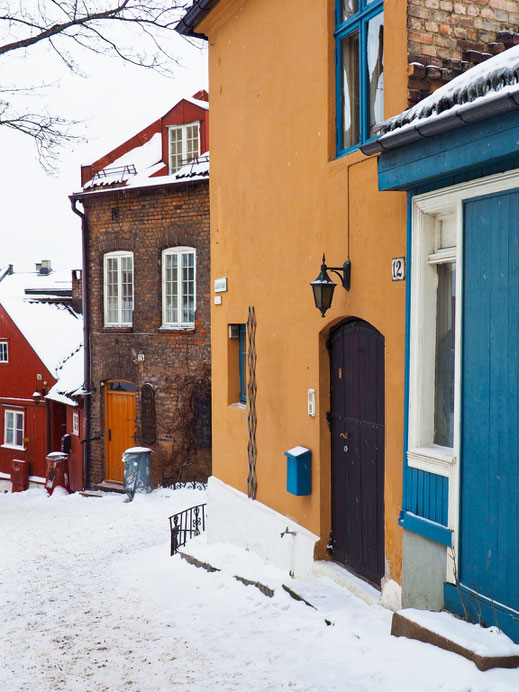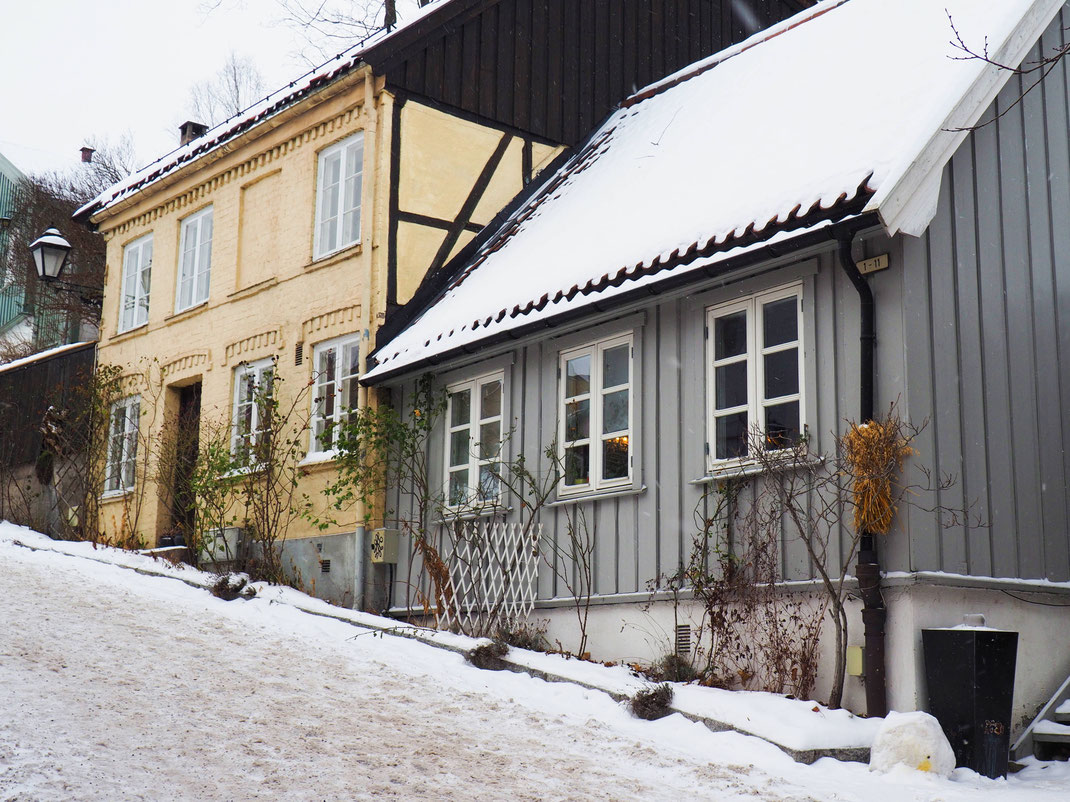 Want to discover more about Oslo?! Check out here our post about the 8 best things to do when in Oslo!
---
TRAVEL ESSENTIALS
GETTING THERE
By plane: Oslo is easily reached with major national airlines company. Low-cost companies such as Ryanair or Norwegian Airlines have some good deals.

By Flytoget Airport Express Train: tickets to reach the city center of Oslo costs 196 NOK (around 19 EUR). It takes around 20 minutes to reach the city.
By VY (Norwegian National Railway): a cheaper option is to reach Oslo S (train station) via train. It is cheaper, it costs 105 NOK (around 10EUR). It also takes around 20 minutes to reach the city (but only 3 trains per hour).
STAYING THERE
Oslo offers a wide selection of accommodation options. It is a very expensive town (and country in general) so we tried to find something that was good and well located and yet not too expensive:

We stayed at Forenom Serviced Apartments Oslo Royal Park (123 EUR/night). It is a very clean apartment with a great bed. The location is ideal, it is located 5 minutes away from the Royal Palace and the main attractions.
EATING THERE
We must admit that it is quite hard to find a good (and affordable) place to eat in Oslo. We didn't really try any Norwegian specialty but we still have a nice suggestion for you:
Mathallen Oslo: this is a nice (and warm) place to have lunch. They have many options ranging from Norwegian food to French food, and also some Asian food. We had a delicious sandwich filled with minced duck meat and delicious French mustard.
Don't leave Oslo without buying (and trying) some of their delicious chocolate from the brand Freia. They have various kinds so don't hesitate to try different ones!
*All prices are referred to January 2019
---
Now it's your turn to let us know what you think of visiting Norway in winter. Have you already done it? Did you like it? Let us know! We look forward to reading your comments in the section below.
---
YOU MIGHT ALSO LIKE..