---
Our journey to Australia was fueled by the desire to meet up with Rafael's sister, who had made Sydney her new home. What started as a family visit turned into a discovery of the diverse and captivating landscapes of this incredible country. While Australia might not have been on our immediate travel radar, the allure of Sydney, in particular, and the chance to explore its surroundings, became an unexpected adventure. The vibrant city, with echoes of Rafael's hometown, Rio de Janeiro, quickly charmed us, setting the stage for explorations beyond Sydney's iconic skyline!
Our day trip to Manly unfolded as a perfect escape, offering a mix of coastal beauty and urban charm unique to this part of Australia. In this post, we've put together a walk itinerary to help you discover Manly's coastal beauty. Join us as we explore the sandy beaches, iconic landmarks, and hidden gems that make this destination a must-visit. Whether you're a nature lover or just looking for a relaxing day by the sea, our itinerary promises an unforgettable experience on this scenic peninsula.
---
---
---
GENERAL INFORMATION
Nestled on Sydney's picturesque Northern Beaches, Manly stands as a captivating coastal enclave, offering a unique blend of urban sophistication and coastal relaxation. Just a scenic ferry ride away from the heart of Sydney, Manly is technically part of the city but maintains its distinctive identity. Home to approximately 15,000 residents, this seaside suburb boasts a vibrant surf culture, making it a magnet for surf enthusiasts and beach lovers alike.
Manly's welcoming spirit, diverse dining options, and a plethora of outdoor activities contribute to its allure. The community exudes a laid-back yet vibrant atmosphere, creating a perfect coastal haven for both locals and visitors. In many ways, Manly is the northern counterpart to the famed beaches of Bondi, Bronte, and Coogee, each contributing its unique flavor to Sydney's coastal tapestry. The ferry ride to Manly alone, with its stunning harbor views, sets the stage for a different coastal experience. Together, these coastal gems form a collection, each with its personality, inviting exploration of the diverse coastal beauty that Sydney has to offer.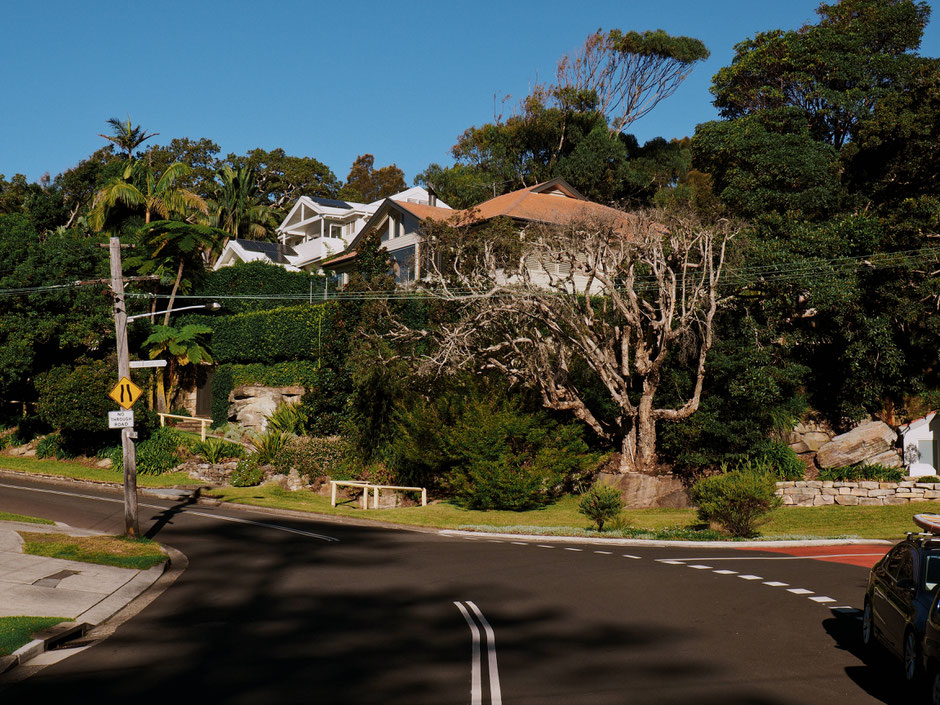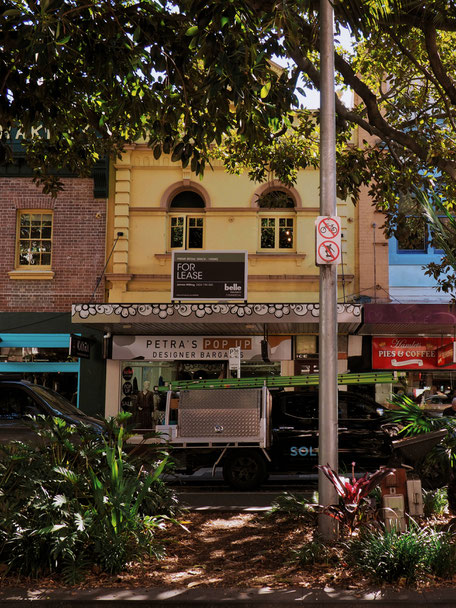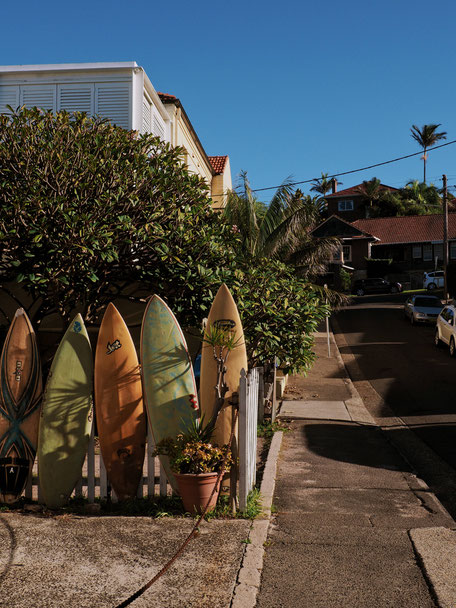 HOW TO GET TO MANLY?
Getting to Manly is a breeze for most travelers, beginning with a delightful ferry ride from Circular Quay in the heart of Sydney. The scenic journey takes approximately 20 to 30 minutes, offering a quick and enjoyable trip across the picturesque Sydney Harbour. With a reasonable fare of about AU$8, this not only provides a convenient mode of transportation but also an affordable and captivating experience, showcasing some of Sydney's iconic landmarks. Departing regularly, the ferry journey itself becomes an integral part of the Manly experience, providing a unique perspective of Sydney's landmarks before arriving at Manly Wharf. From there, you step into the heart of Manly, ready to explore its vibrant streets, beautiful beaches, and the distinctive coastal charm that awaits.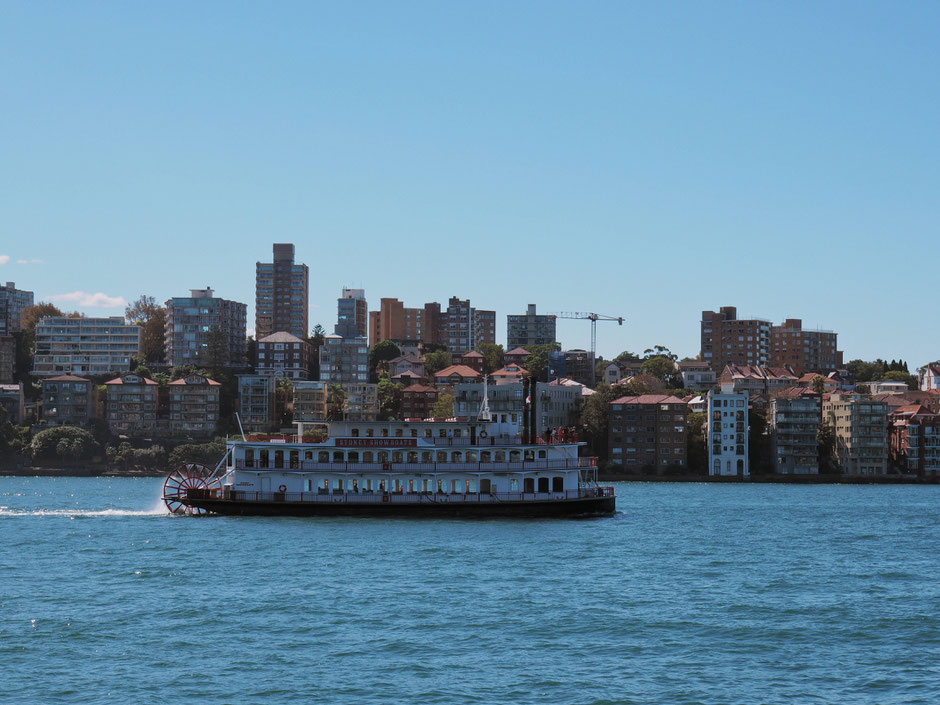 THE ITINERARY
1. FERRY RIDE TO MANLY
As previously mentioned, embarking on the ferry to Manly is not just a means of transportation; it's a scenic voyage offering breathtaking views of Sydney's iconic landmarks! As the ferry glides across the Sydney Harbour, passengers are treated to panoramic scenes of the world-famous Opera House, standing majestically against the city skyline. The Harbour Bridge adds to the spectacle, creating a postcard-worthy panorama that encapsulates Sydney's beauty. The ferry journey becomes a visual feast, providing a unique perspective of these landmarks from the water.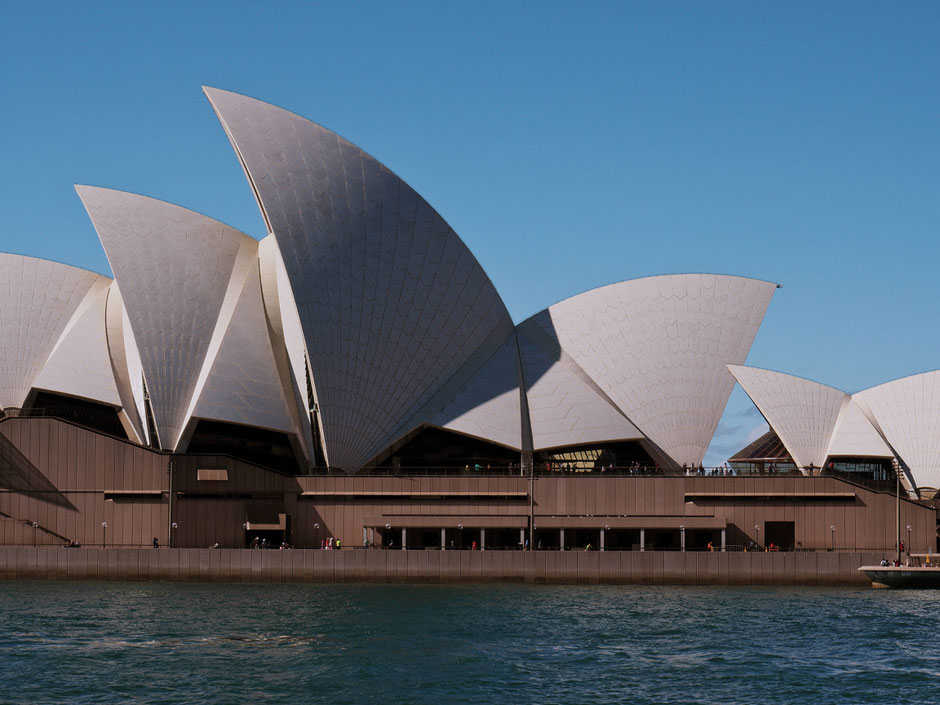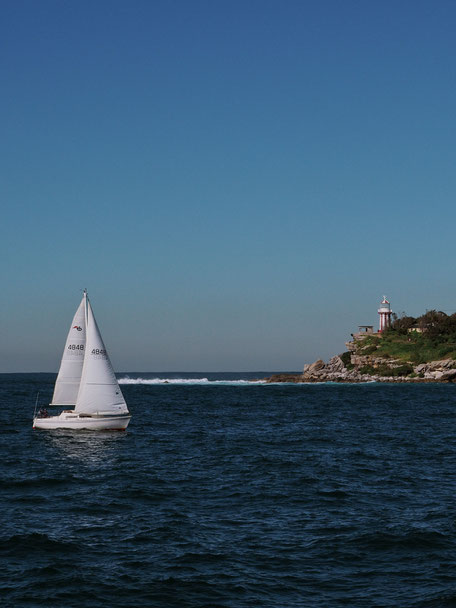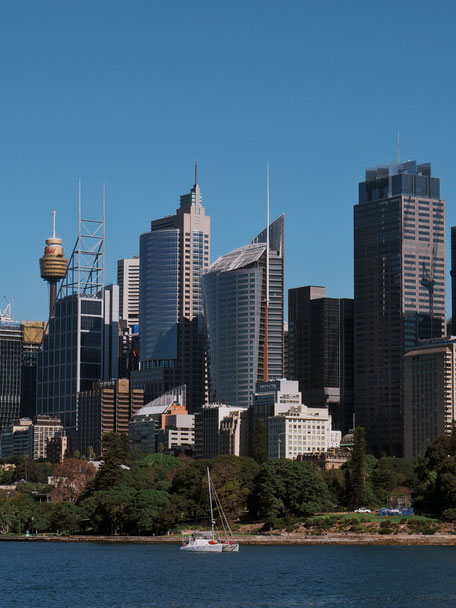 2. THE CORSO
The Corso, a vibrant and lively pedestrianised centre, is the first stop on our walking route through Manly. Stretching from Manly Wharf to Manly's famous beach, this bustling thoroughfare is the city's central artery, vibrant with life and embodying the very essence of coastal charm. During your trip, immerse yourself in the lively atmosphere that characterises the Corso, where a varied tapestry of shops, boutiques, charming cafés and inviting restaurants invite you to explore. The eclectic mix of offerings along this iconic promenade sets the scene for a delightful day of discovery, inviting you to experience the uniqueness and appeal that make Manly such a special destination.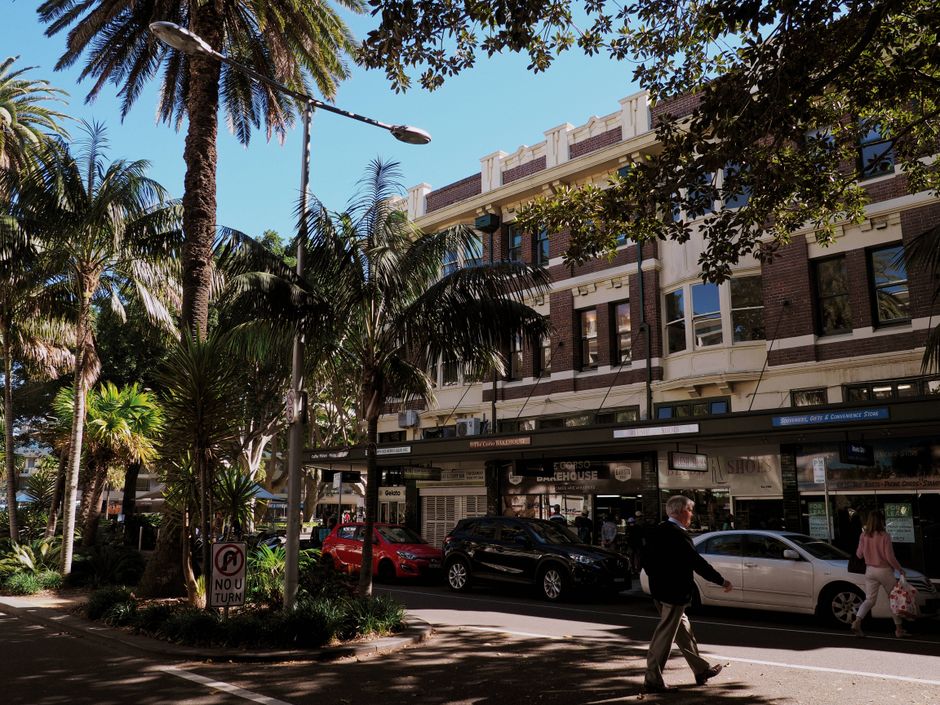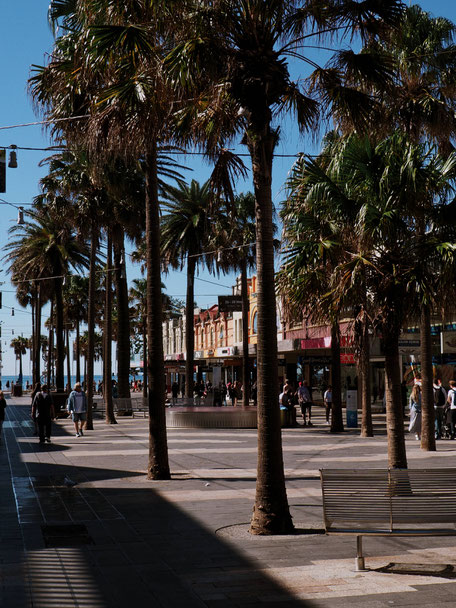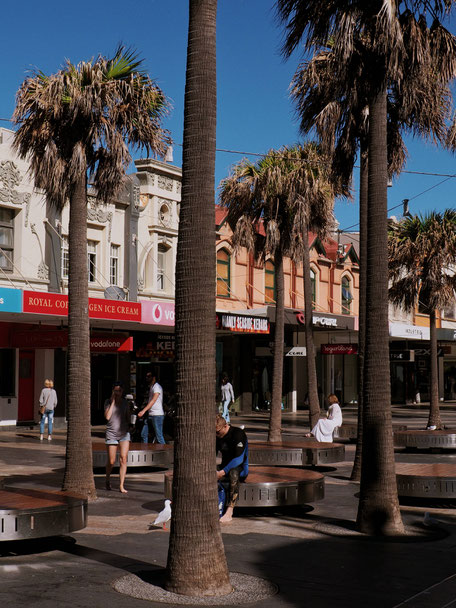 3. MANLY BEACH
Our next stop is the iconic Manly Beach, a world-renowned stretch of golden sand spanning approximately 1.5 kilometers along the Pacific Ocean. Renowned for its laid-back surf culture and inviting atmosphere, Manly Beach is a hub of beach activities. It's a haven for surfers seeking the perfect wave and sun-seekers looking to bask in the coastal beauty. The beach is not only famous for its natural allure but also for the vibrant Corso that leads visitors from the ferry wharf to this sandy paradise. Manly Beach encapsulates the essence of Sydney's coastal lifestyle and stands as a must-visit destination for locals and tourists alike.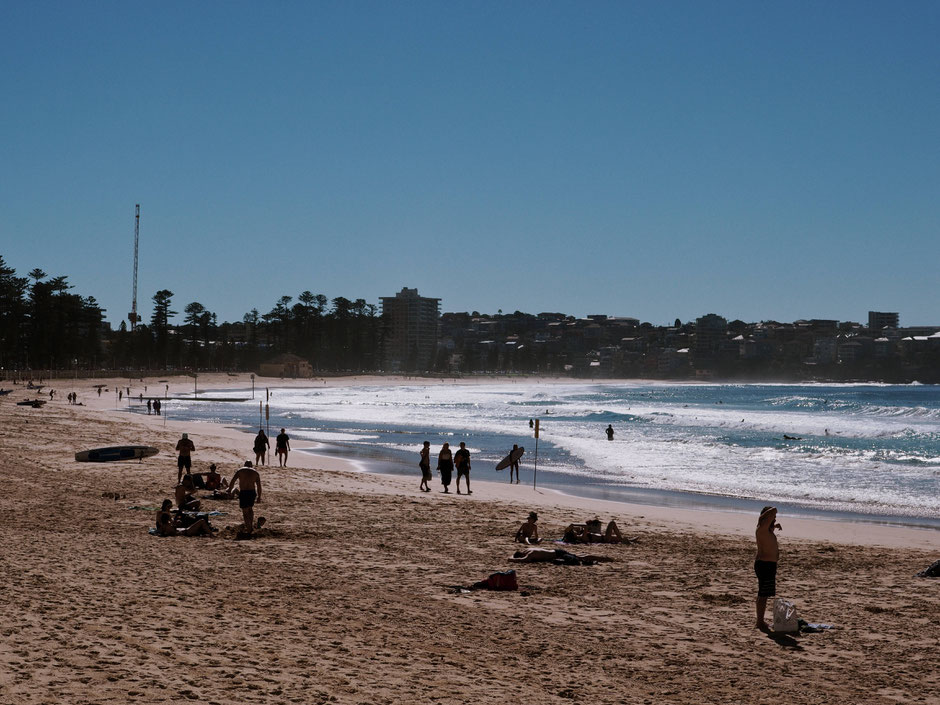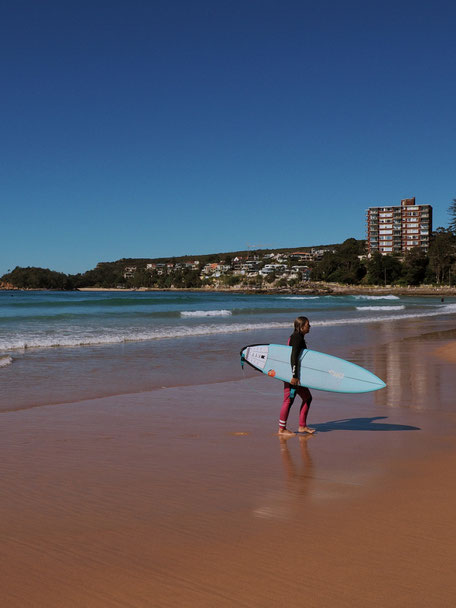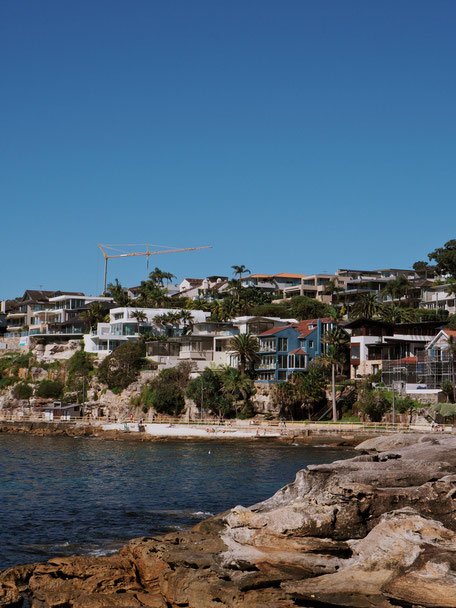 4. SHELLY BEACH
Venture beyond the bustling energy of Manly Beach, and you'll discover the tranquil oasis of Shelly Beach. Nestled in a sheltered cove, Shelly Beach offers a peaceful escape from the lively atmosphere of its more famous neighbor. With its crystal-clear waters and serene surroundings, Shelly Beach is a haven for snorkelers, swimmers, and those seeking a more secluded coastal experience. The scenic walk from Manly Beach to Shelly Beach provides not only breathtaking views but also a sense of discovery as you find this hidden gem tucked away along the coastline.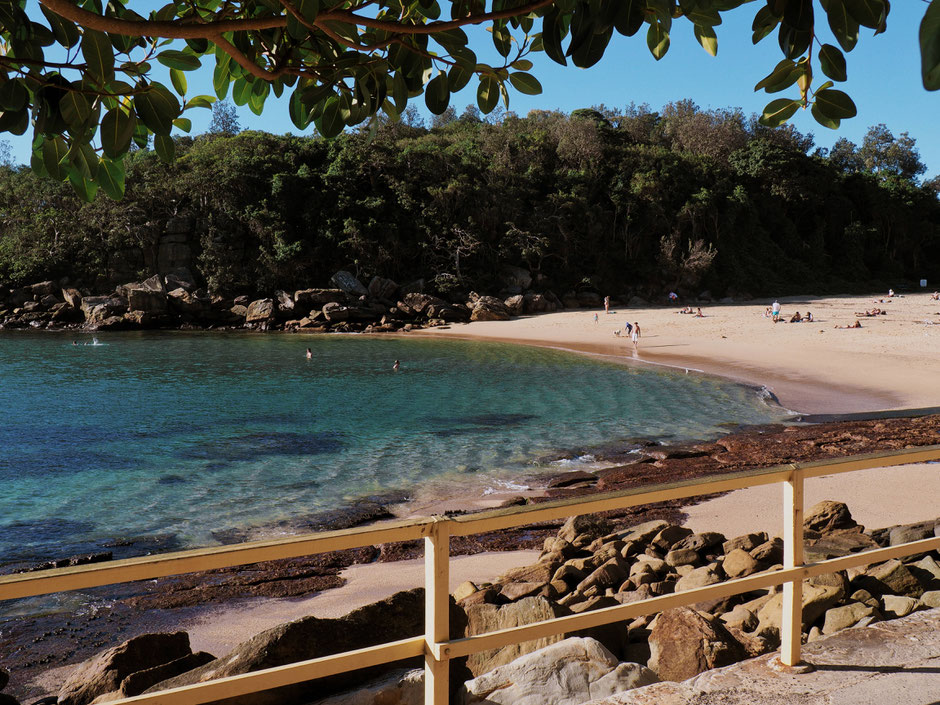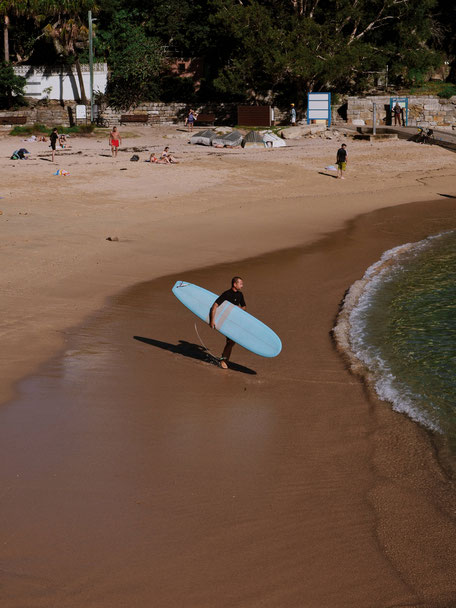 5. THE BOATHOUSE SHELLY BEACH
Indulge in some of the delicious dishes at the Boathouse Shelly Beach, a charming restaurant nestling on the shores of Shelly Beach. With its relaxed coastal atmosphere and superb waterside location, this restaurant is the perfect setting for a leisurely lunch. The Boathouse is renowned for its fresh, seasonal menu, which offers a delectable range of dishes showcasing the flavours of the region. Whether you're enjoying a seafood platter, a crisp salad or a gourmet burger, The Boathouse offers a culinary delight that complements the serene ambience of Shelly Beach. After a morning of exploring, this coastal gem provides a welcoming retreat to recharge and savour delicious cuisine while enjoying picturesque views of the surrounding seascape.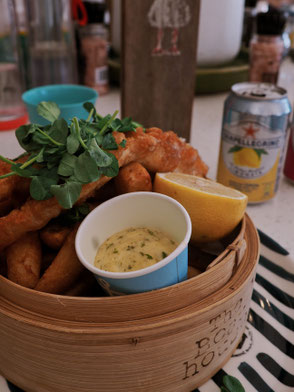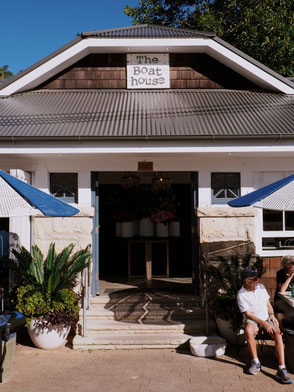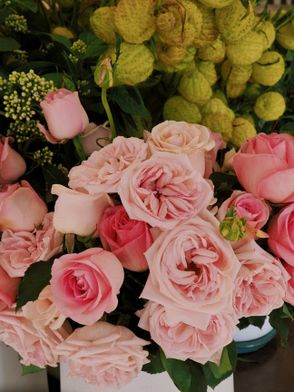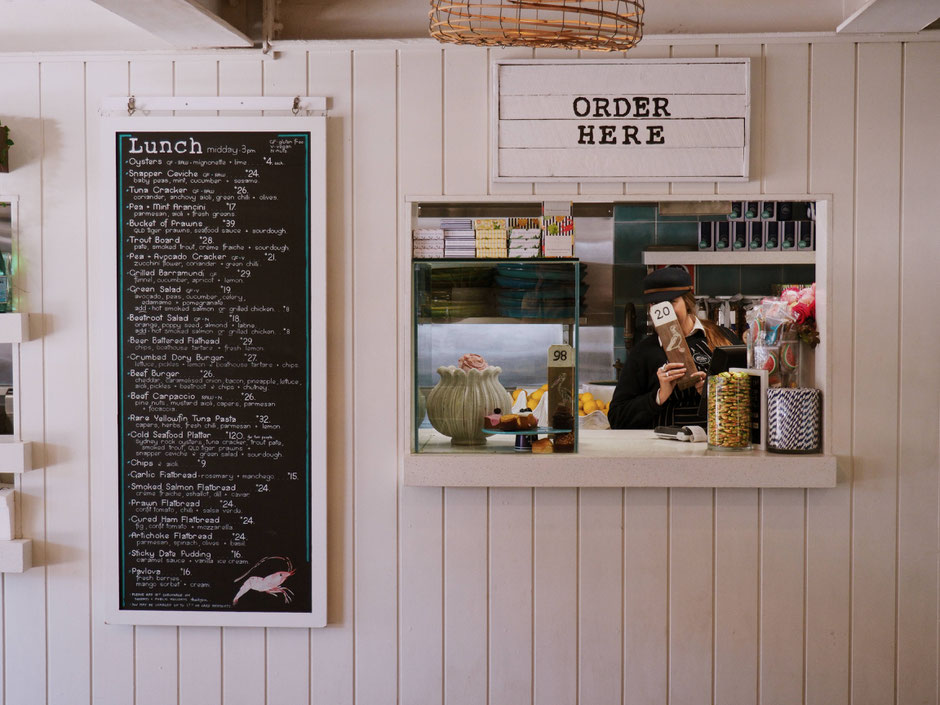 6. NORTH HEAD
Heading towards North Head, you'll encounter a captivating destination that seamlessly blends panoramic views of the Sydney skyline and the vast Pacific Ocean with layers of rich historical significance. This elevated vantage point not only provides a unique perspective of the harbor entrance, framed by rugged cliffs and historic military installations, but also immerses you in the natural beauty of North Head Sanctuary, home to diverse flora and fauna.
Beyond the breathtaking views, North Head's history dates back to Sydney's early colonial days, with indigenous Gadigal people initially utilizing the area. Over time, it evolved into a strategic site for European settlers, leading to its fortification during the 19th century to defend Sydney Harbor. As you walk along the trails, remnants of this military past, from gun emplacements to underground tunnels, reveal themselves. The Quarantine Station, established in the 1830s, adds another layer to North Head's history, offering a glimpse into the challenges faced by early settlers during epidemics. The coexistence of stunning views and historical narratives makes North Head a compelling destination, inviting exploration into Sydney's past.
| Timetable - from 6 a.m. to 8 p.m. during daylight savings, and from 6 a.m. to 6 p.m. the rest of the year |
| Admission - free of charge |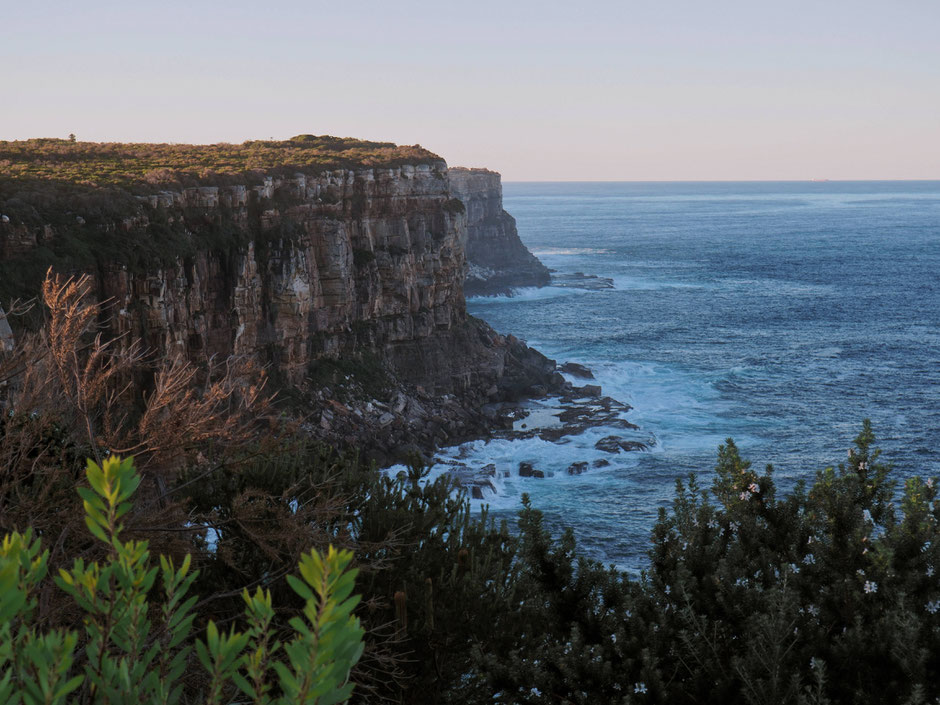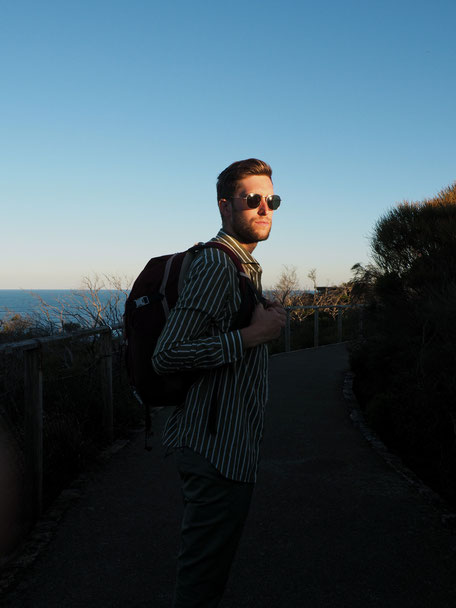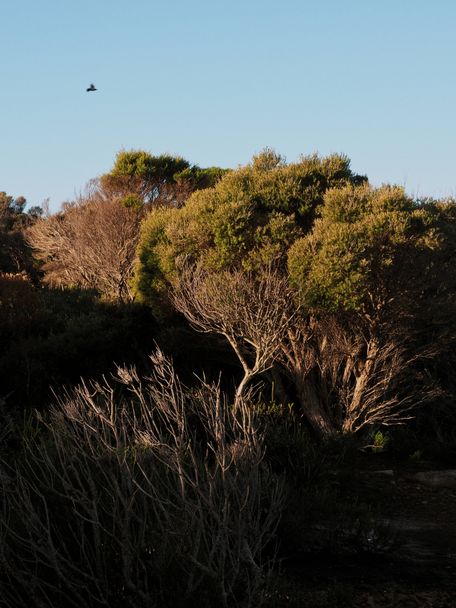 7. FAIRFAX LOOKOUT
Venturing further along the trails, you'll reach Fairfax Lookout, a pinnacle vantage point at North Head that elevates your journey with even more spectacular views. From Fairfax Lookout, the Sydney skyline, iconic harbor, and the vast expanse of the Pacific Ocean come into focus, creating a captivating panorama. This strategically positioned lookout enhances your exploration of North Head, providing an opportunity to appreciate the interplay of nature and history in this unique coastal sanctuary.
8. SUNSET FROM THE FERRY
As your day in Manly draws to a close, the journey back to Sydney via ferry becomes a magical experience, especially during sunset hours. Boarding the ferry at Manly Wharf, you're treated to a symphony of colors painting the sky as the sun gracefully descends over the horizon. The sky transforms with vibrant hues, casting a warm glow over the iconic landmarks like the Opera House and Sydney Harbour Bridge. The city's lights start to twinkle, creating a serene atmosphere. The gentle hum of the ferry engine, the lull of the waves, and the breathtaking views make for a tranquil and memorable journey. Approaching Circular Quay, you're treated to a city skyline bathed in the soft glow of nightfall, a stunning end to your day in Manly.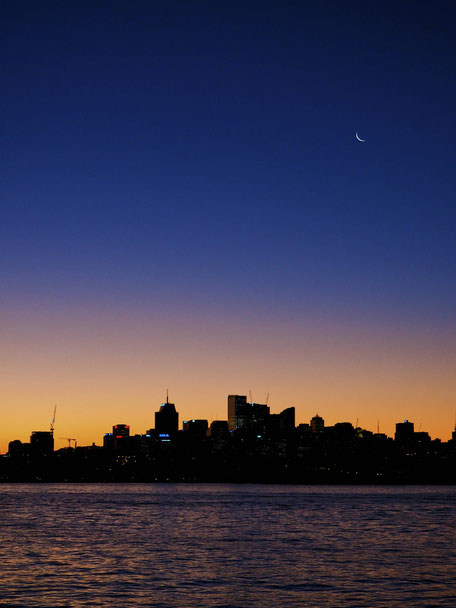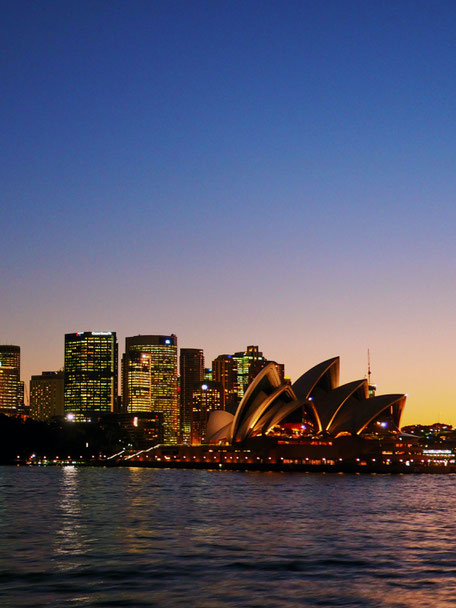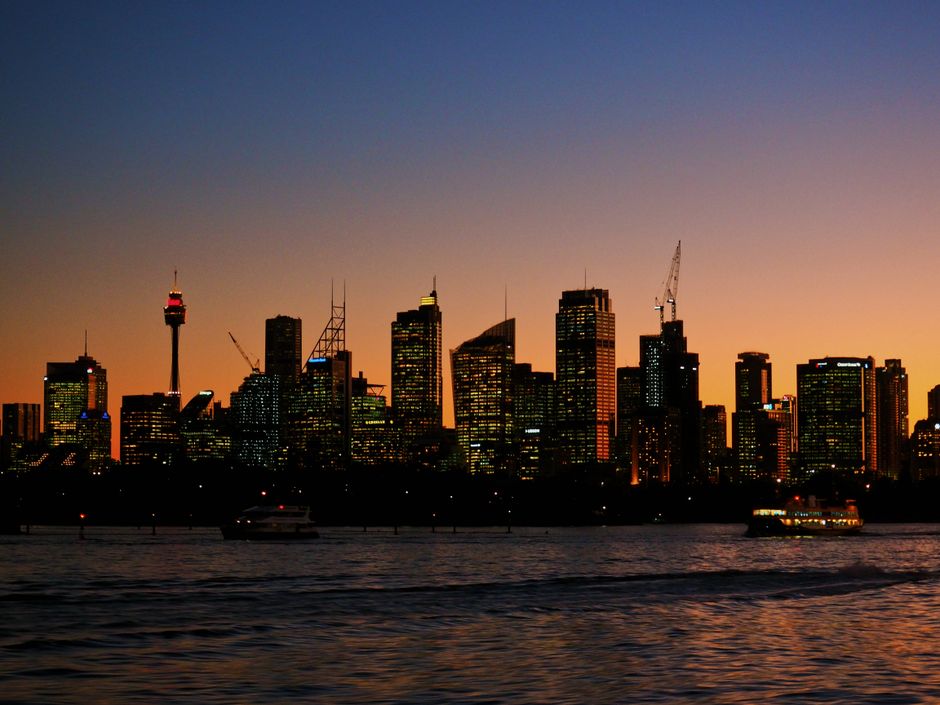 OUR FINAL THOUGHTS
Reflecting on our day in Manly, we're filled with a sense of awe at the natural beauty, vibrant atmosphere, and historical richness that this coastal gem offers. From the lively streets of the Corso to the iconic stretch of Manly Beach and the secluded tranquility of Shelly Beach, each stop revealed a different facet of this captivating destination. The panoramic views from North Head provided a historical perspective, intertwining the city's past with its breathtaking scenery. As the day concluded with a ferry ride back to Sydney during sunset, the picturesque cityscape painted in warm hues left an indelible mark on our memories. Manly, with its diverse offerings and relaxed charm, proves to be a perfect day trip from the bustling city, inviting visitors to explore, unwind, and savor the unique allure of this coastal haven.
---
---
Now, it's your chance to share your thoughts on Manly and its stunning attractions. Have you also been captivated by the charm of this amazing coastal town? We look forward to reading your comments in the section below.
---
YOU MIGHT ALSO LIKE..