---
The Great Wall of China! We've actually never really thought about visiting it before but the idea came up when planning our trip to Australia. We found out that some flight options allowed us to stop and spend some hours in Beijing, which meant close to some sections of the Great Wall. We also found out that some tour agencies were specialized in layover tours, making it easier for people. Therefore, it was decided: we'd go for one of these flight options and would make the most out of our layover on Chinese territory!
China has over 3.000 years of history which makes it really hard to experience it all in just a day! However, if you're lucky to stop in Beijing for a few hours, take the opportunity to get a glimpse of the country! In this post, we give you all you need to enjoy your layover in China.
---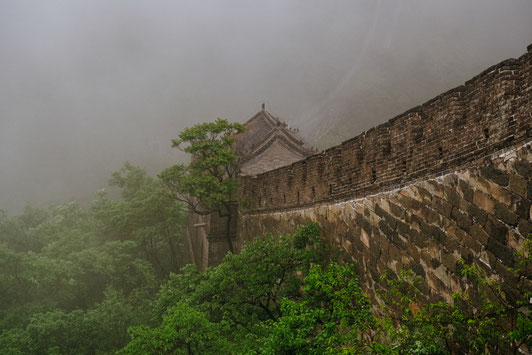 ---
---
HELPFUL TIPS
GO THROUGH A TOUR AGENCY OR DO IT YOURSELF?
So as we had limited time during our layover, we decided to go through a layover tour agency.  We thought it was the best option and we absolutely don't regret it! After a flight of almost 12 hours, we were exhausted and wouldn't have had the patience to deal with all the logistics required. Don't forget that most Chinese people do not speak English fluently and that most signs are written in Mandarin.
However, if you feel adventurous, it is possible to reach the Mutianyu Section of the Great Wall by cab (price is around 250 CNY (37 USD)); if so, we've made it easy for you, just show this message to a taxi driver: 请带我去慕田峪长城景区 (which means: "Please take me to Mutianyu Great Wall Scenic Area").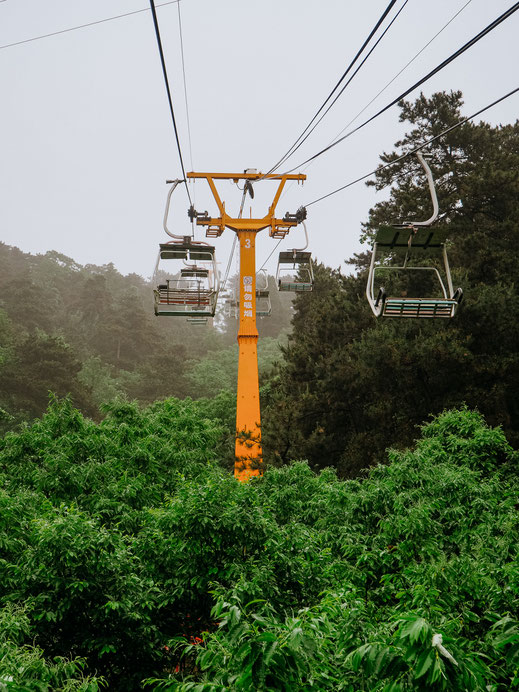 DO YOU NEED A VISA?
China has established a fairly easy system of visas for long layovers. Indeed, different categories of visas exist depending on how long your layover is: 24-Hour Visa-Free Transit, 72-Hour Visa-Free Transit and 144-Hour Visa-Free Transit. The steps to get these documents are relatively easy: upon arrival at Beijing airport, you need to go to the "24/144-Hour International Transfer" line. There, you will be asked to fill in a form and a visa application as well as to show your passport and the boarding pass with confirmed seats for your next flight as a proof that you are on a transit in China. For more information about visas, please check here this useful website. However, the process can be a bit lengthy but the good news is that you do not need to prepare anything in advance.
HOW MUCH TIME IS RECOMMENDED?
Our flight landed in Beijing at 11.30 a.m. and departed that same evening at 11:30 p.m, allowing us to have 12 full hours there. The Great Wall tour itself (from the moment you hop in the car to the moment you get back at the airport) takes between 4 to 6 hours, depending on how long you stay at the Great Wall. It takes around 1 hour by car to reach the Great Wall from the airport, which means a total of two hours drive with the way back. To enjoy the Great Wall, we advise you to stay there at least two hours. Thus, we recommend going on a tour only if you have at least a 6 or 7-hour layover.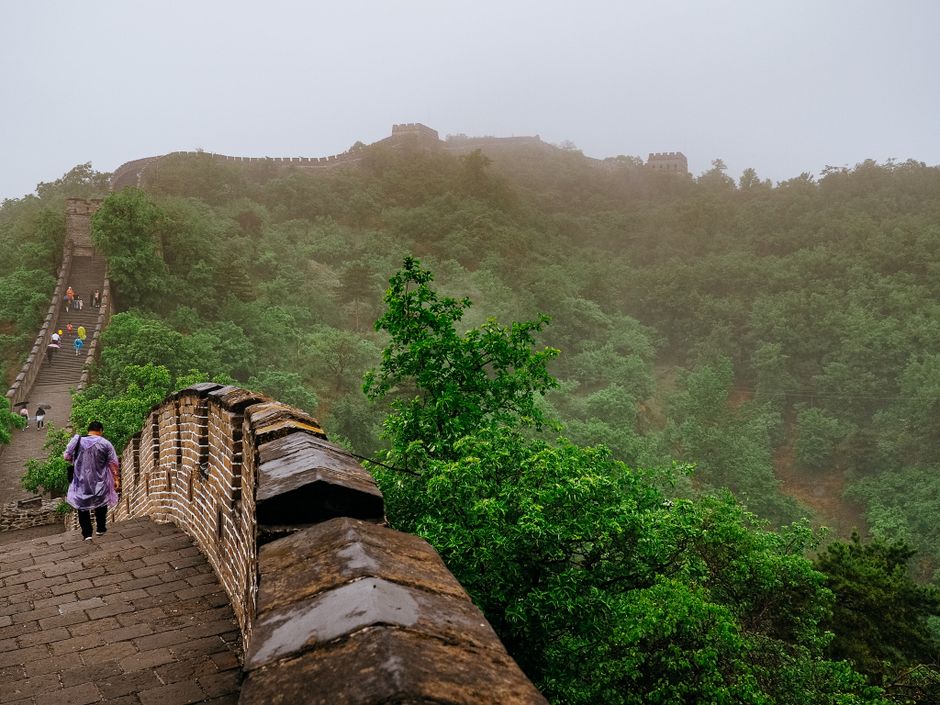 LAYOVER TOUR INFORMATION
WHICH TOUR AGENCY TO CHOOSE?
As previously said, we chose the easy way and booked a tour through a tour agency. After checking the reviews online, our choice was made: we'd do it with Layover Tour Beijing. What we liked was that they offered various tour options, all depending on how long your layover is. The tour we chose was based on the "Mutianyu Great Wall & Forbidden City & Hutong Layover Tour" (check it here), except that as we got to Beijing airport around noon, we were not able to visit both the Great Wall AND the Forbidden City. Thus, we advise you to visit either the Great Wall or Beijing, not the two of them.
The agency is very flexible so don't hesitate to tell them what you'd like to visit, the staff will create a tailor-made program for you. Everything is taking care of, so you have nothing to worry about! On the day of the layover, our guide picked us up at the airport and later on took us to our car with a dedicated drive who was ready to take us on our tour.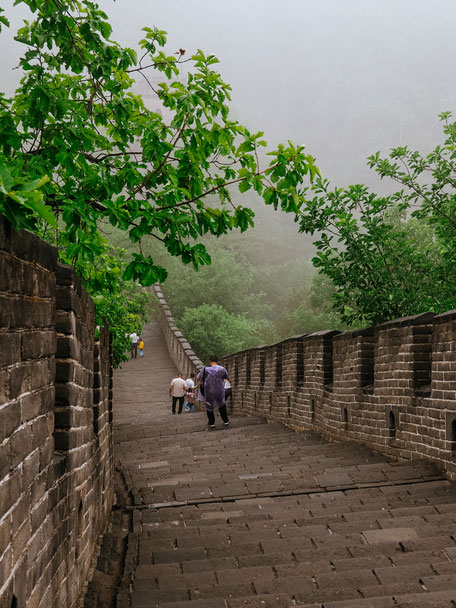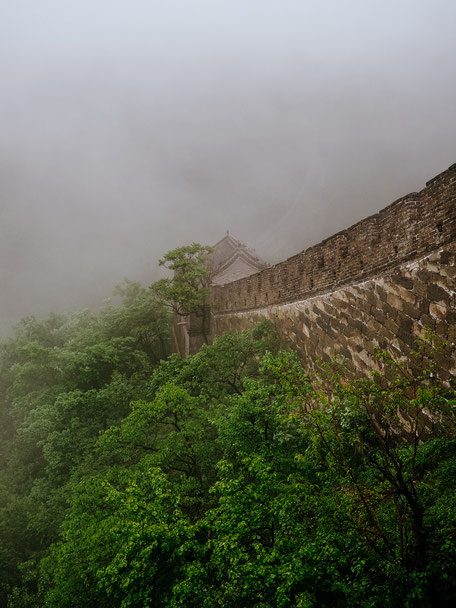 HOW MUCH DOES IT COST?
For the Great Wall Tour, the starting price is 180 USD for one person. But the more you are, the cheapest it becomes. We paid only 220 USD for two! In order to book and secure the tour, half of the total amount must be transferred via PayPal; the other half must be paid at the end of the tour, preferably in Chinese Yuan (CNY). So pay attention to the conversion and do not forget to withdraw cash at the airport before you leave (you will need some cash, not only to pay for the other half of the tour but also to cover your personal expenses like meals and souvenirs).
WHAT'S INCLUDED/EXCLUDED IN THE PRICE?
The price includes the admission fee for the Great Wall of China, the English-speaking tour guide and a vehicle with a professional dedicated driver. However, the price does not cover meals, personal expenses, gratuities and tips to both the guide and the driver. Apart from the price of the tour itself, other fees must be added. From the foot of the Great Wall, you can go up by using the chairlift (ascent and descent) which costs 100 CNY per person (15 USD). Finally, if the weather allows (which unfortunately was not the case for us), you can go down via Toboggan which costs 60 CNY per person (9 USD).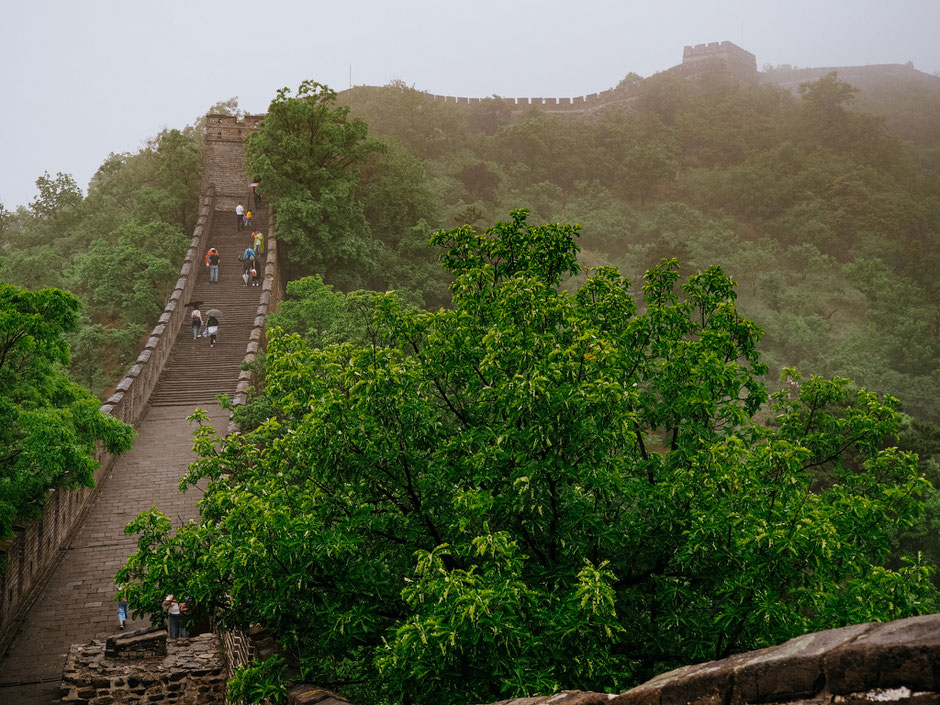 HISTORY
The Great Wall of China is located in Northern China. It measures more than 21.000 km in length and was originally initiated by Emperor Qin during the 3rd century BC to protect China and prevent attacks from barbarian nomads. The construction of the Great Wall continued even after the Qin Dynasty ended up in 1279, it is the result of hundred years of man work.
It is important to keep in mind that the Great Wall of China did not start out of a single and gigantic wall but is rather made of several smaller and unconnected walls which were built by war leaders in order to fight each other. During the "Warring States Period" (from 475 BC to 221 BC), China was made of seven states: Chu, Qi, Wei, Yan, Zhao, Qin and Han. These smaller and unconnected walls were built in order to protect each territory. The ultimate goal of a bigger and unified wall was to defend China against Mongol invaders and Huns coming from the north.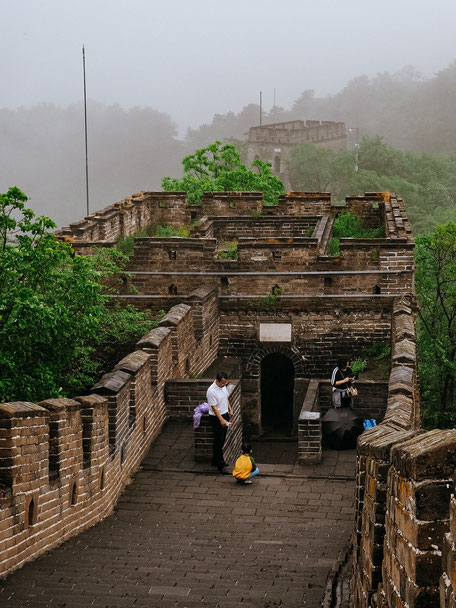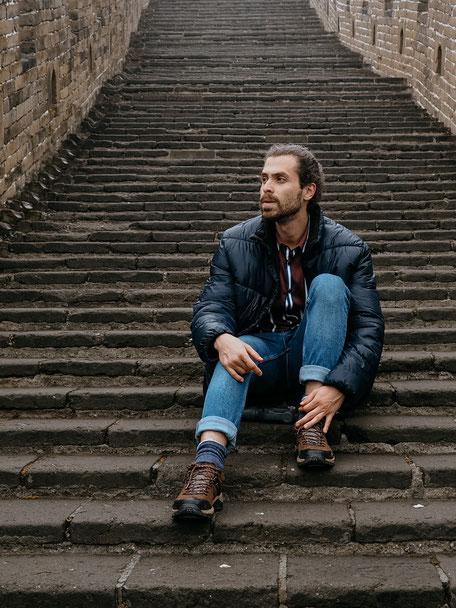 THE VISIT
1. MUTIANYU ENTRANCE
The Mutianyu Section of the Great Wall is one of the best-preserved and best-known section of the Wall. It is located 65 km at the north of Beijing and measures a total of 5,4 km.
Its construction first started during the Northern Qi Dynasty (between 550-557). Over the years, it was partly destroyed but was then rebuilt a few centuries later, during the Ming Dynasty (1368-1644). The reconstruction aimed at strengthening its defensive potential and protecting the northern part of China, including the capital and imperial mausoleums.
| Opening hours - 7.30 a.m. - 5.30 p.m. - Winter: 8.30 a.m. - 4.30 p.m. |
| Admission - 60 CNY (around 9 USD) (incl. when traveling through a layover tour agency) |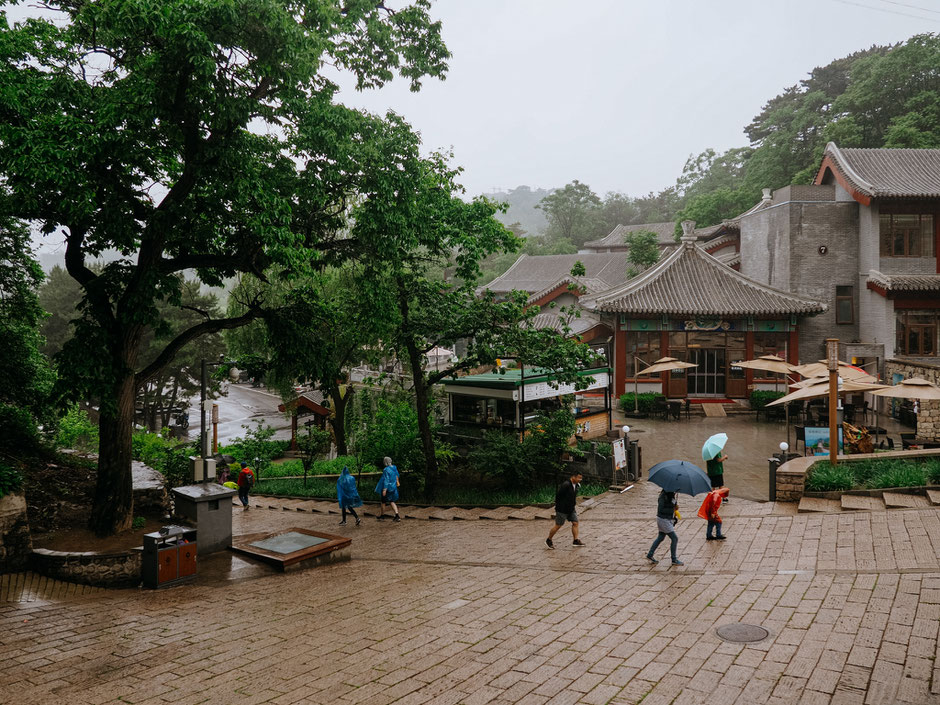 2. CHAIRLIFT AT THE MUTIANYU SECTION
In order to spend more time on the Great Wall itself, we advise you to take the chairlift, located at the foot of the Wall. Riding the chairlift will allow you to get stunning views of the scenic area in which this section of the Wall is located.
The chairlift brings you to the platform located close to Watchtower Number 6. The price of the chairlift is not included in the tour price since you have the option to walk up (which would take you more time).
| Opening hours - Summer: 8 a.m. - 5 p.m. - Winter: 8.30 a.m. - 4.30 p.m. |
| Admission - 100 CNY (around 15 USD) |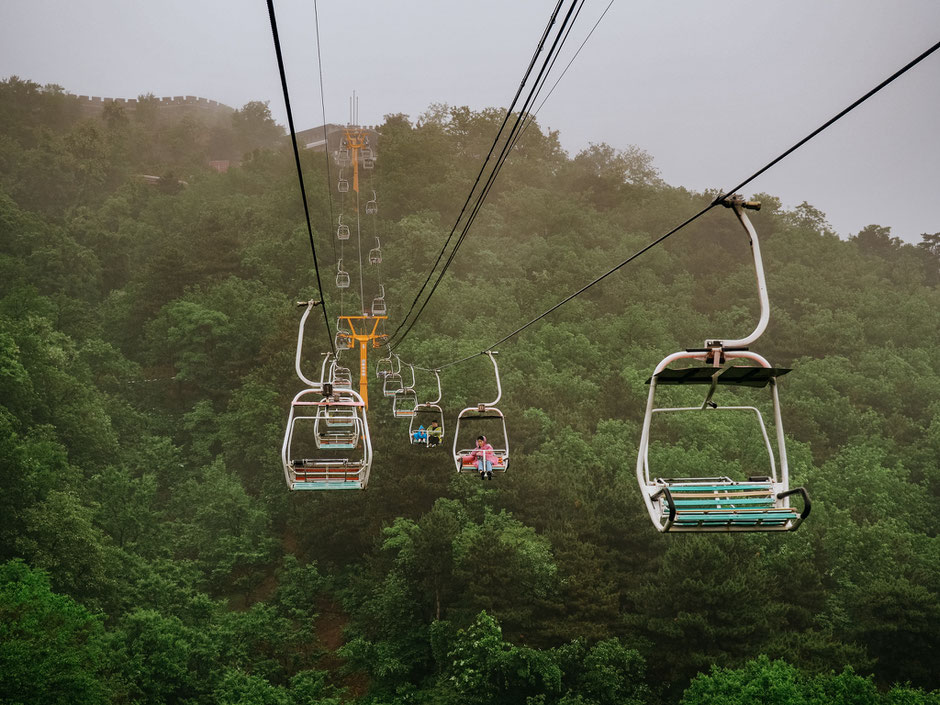 3. THE GREAT WALL
The Mutianyu Section consists of a total of 23 watchtowers. This section of the Wall was mainly built with granite and measures between 7 and 8.5 meters high. Compared to other sections of the Great Wall, the Mutianyu Section possesses singular characteristics in its construction. Indeed, the outer and inner parapets of the Wall are crenelated with merlons, allowing shots to be fired at the enemy on both side: this is a very rare feature of the Great Wall.
We highly recommend you to take your time walking from towers to towers. As shown in this map, the best part of this section of the Great Wall is located between watchtower number 14 and watchtower number 23. The hike takes around 1 hour and a half but it is definitely worth it (we would have enjoyed it more if the weather was not this bad).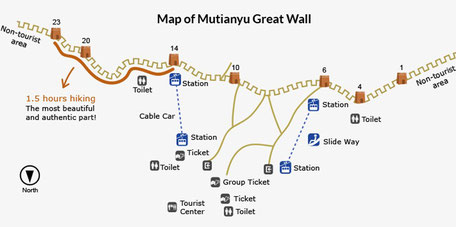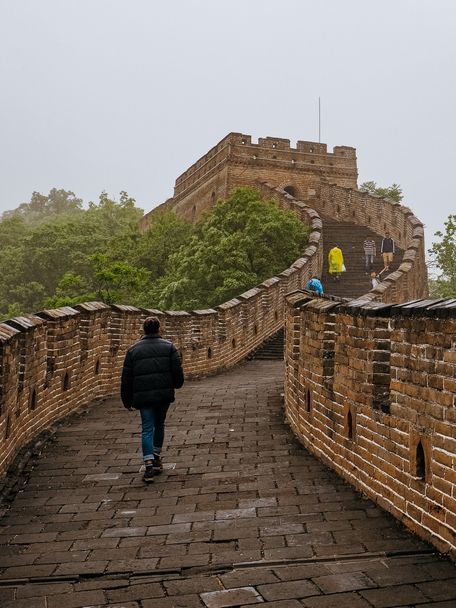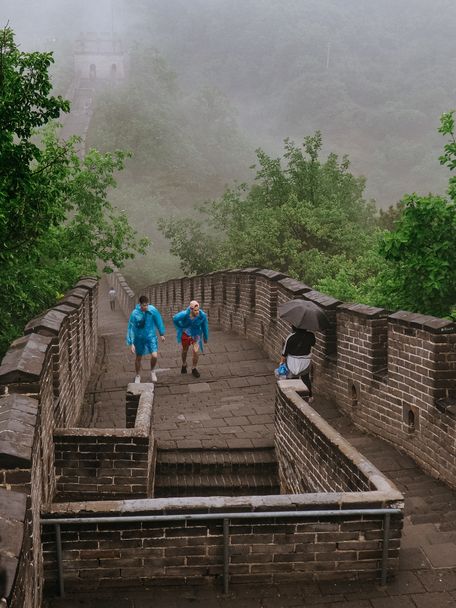 FUN FACTS ABOUT THE GREAT WALL
It is said that the Great Wall is the longest cemetery on Earth: during its construction, a lot of men died. Some authors estimated that a total of over a million people died. Human remains have been found under some parts of the Wall by archaeologists.
One of the construction material is somehow surprising: most of the parts of the Great Wall are built with stone, brick, wood and some other materials. But more interestingly, sticky rice flour was used as a mortar to bind the brick.
We touched upon this one before but the Great Wall is the longest structure that was ever built by humans. While it is hard to tell exactly how long is the Great Wall, it was estimated that it measures more than 21.000 km.
Today, the Great Wall is considered as the symbol of China and is one of the most impressive architectural achievement in human history. It is said that it is the only man-made structure visible from space.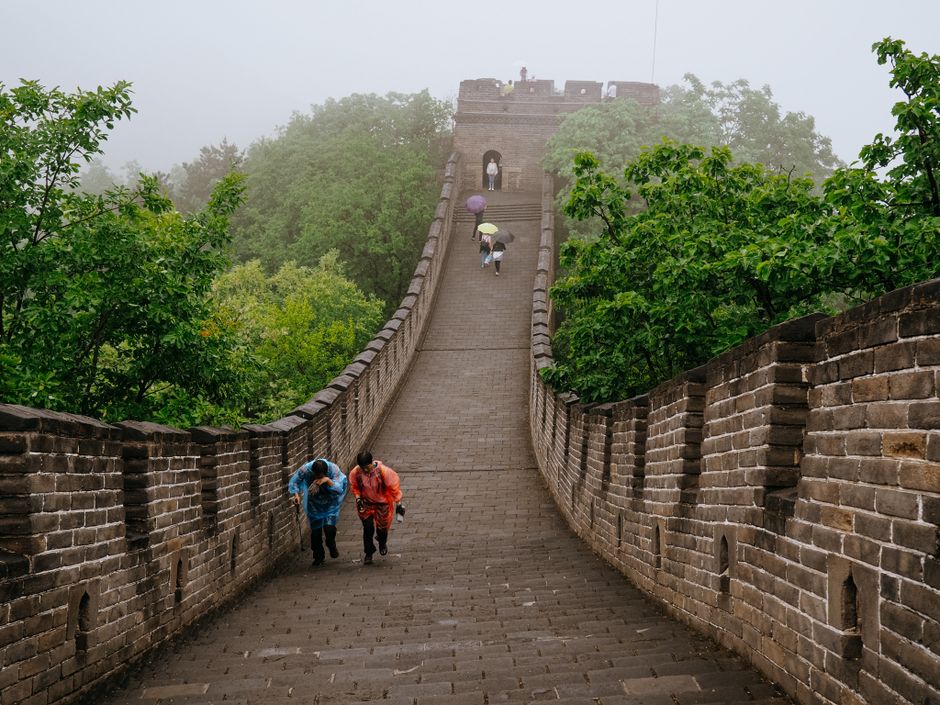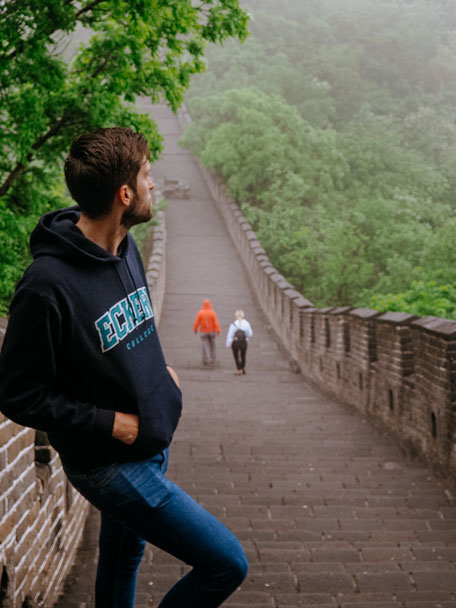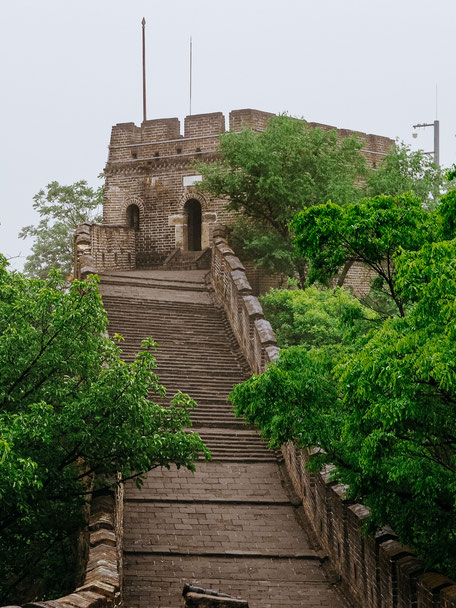 OUR FINAL THOUGHTS
We loved discovering and getting a glimpse of the Great Wall of China! However, we wished the weather was better: it was rainy and foggy, thus considerably reducing the visibility. Therefore, if the weather is too bad, we recommend you to ask your guide whether you can go and visit Beijing instead. Guides from the Layover Tour Beijing agency are usually very flexible and they would certainly understand that you don't want to visit the Great Wall in a crappy weather.
As previously said, we had chosen a tour combining both the Great Wall of China and iconic places around Beijing, but if we had to do it all over again, we would chose only one of the two in order to spend more time and not rush from one place to the other.
If you are on a layover in Beijing and are undecided about what to visit, you can also check out here our post about Beijing and some of its iconic places such as the Forbidden City to get more ideas.
---
And now it's your turn to tell us how your layover was at the Great Wall of China. Did you like it? What else would you recommended doing when on a layover in Beijing? We look forward to reading your comments in the section below.
---
YOU MIGHT ALSO LIKE..