---
Embark on an unforgettable journey from Bondi Beach to Bronte Beach with the Bondi to Bronte Coastal Walk. This iconic trek along Sydney's stunning coastline offers a perfect blend of breathtaking vistas, natural beauty, and the sun-drenched charm of Australia's coastal landscape. Join Rafael and I as we explore the captivating beauty of Sydney's most famous beaches. For Rafael, the landscape evokes memories of his hometown, Rio de Janeiro, adding a personal touch to our coastal adventure. The invigorating ocean breeze and panoramic views make this trail a must for nature enthusiasts, beach lovers, and anyone seeking a memorable experience along one of Sydney's most celebrated coastal walks. So, lace up your walking shoes, grab your camera, and immerse yourself in the beauty of Sydney's most famous beaches!
---
---
---
GENERAL INFORMATION
The iconic Bondi to Bronte Coastal Walk, a captivating trail spanning approximately 2.5 kilometers (1.5 miles), not only offers breathtaking views of the Pacific Ocean but also provides a glimpse into the diverse flora and fauna of the region. The trail meanders through cliffs adorned with native plants, offering a perfect habitat for birdwatchers and nature enthusiasts. The vibrant atmosphere is heightened by the presence of surfers catching waves on the renowned Bondi Beach and the lively ambiance of beachgoers enjoying the sun and sea. With its relaxed vibe, stunning landscapes, and the rhythmic sound of crashing waves, the Bondi to Bronte Coastal Walk promises an immersive experience for both locals and visitors alike.
If you're eager to delve deeper into Sydney's coastal charm, our meticulously planned extended adventure awaits! Stretching beyond Gordon's Bay, this thoughtfully crafted itinerary covers approximately 6 kilometers, guiding you through an exploration that goes beyond the famous Bondi to Bronte stretch. Designed for discovery, our extended route reveals hidden gems, offering new vistas and undiscovered treasures with every step. The journey culminates in the coastal allure of Coogee Beach, providing a comprehensive experience that encapsulates the diverse and captivating essence of Sydney's shoreline, promising an unforgettable coastal adventure.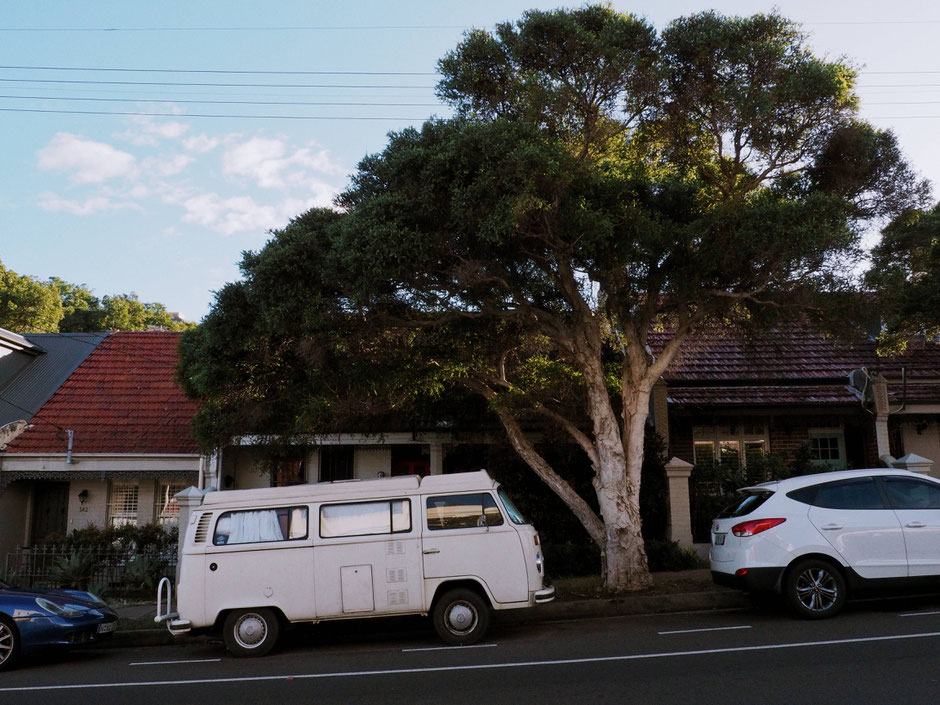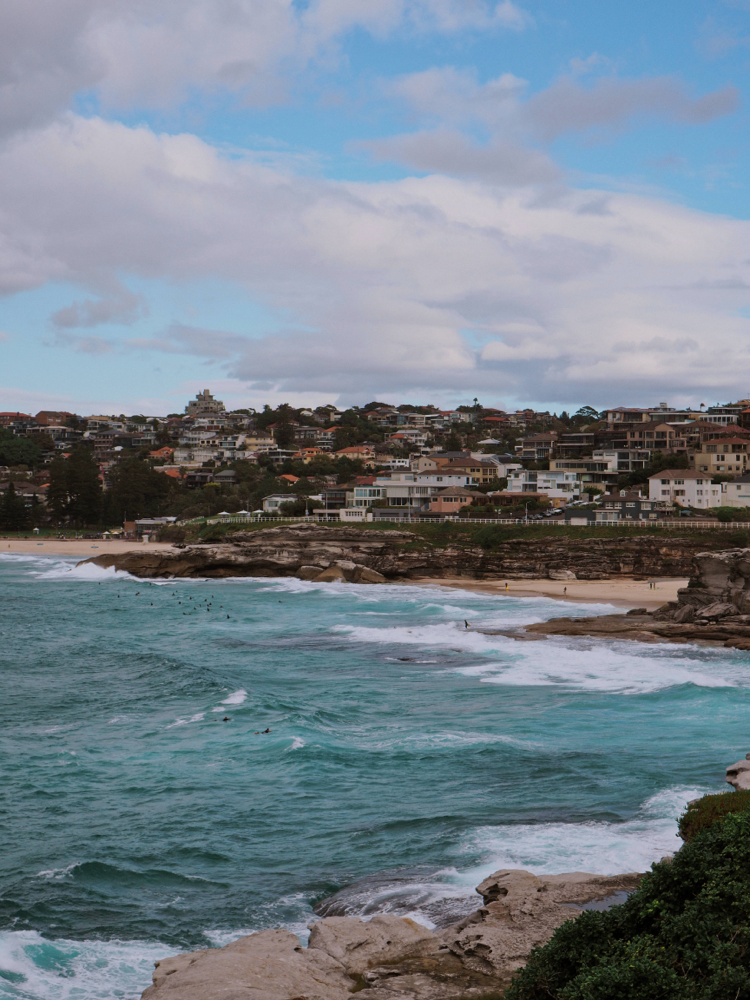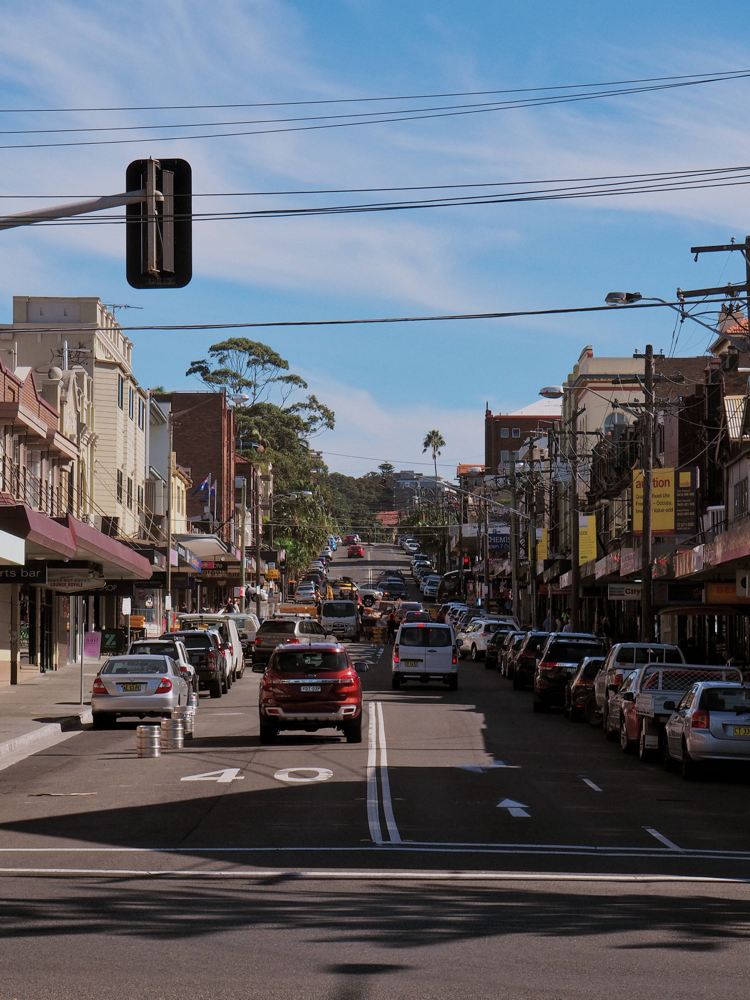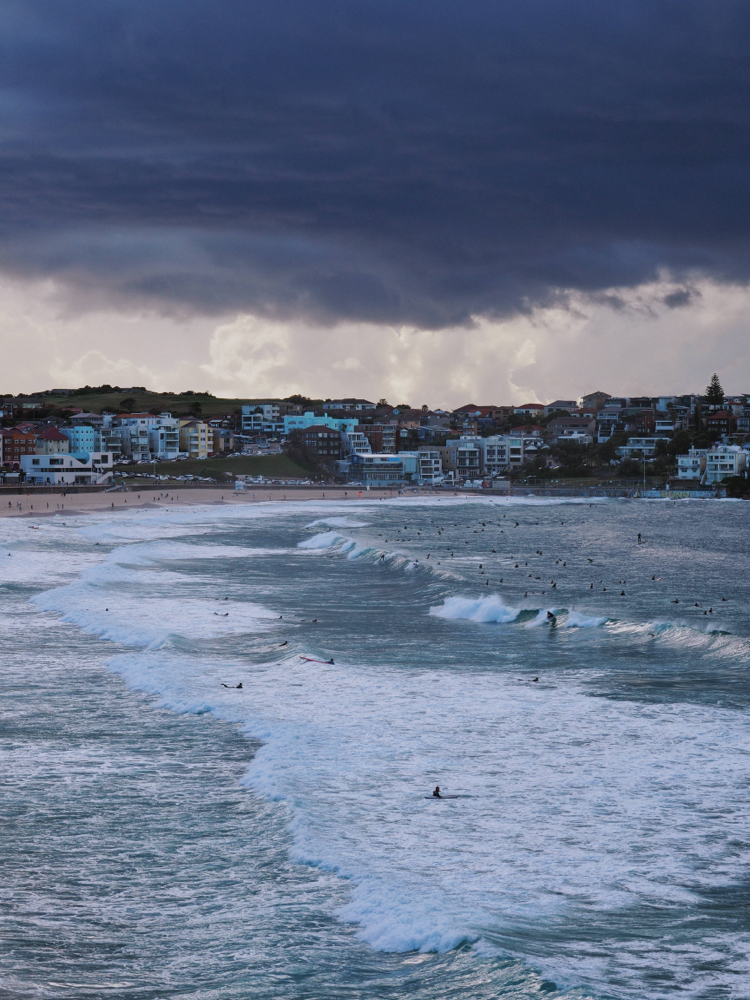 HOW TO GET THERE?
Reaching the beaches on the eastern side of Sydney is straightforward. From Central Sydney, you can take public transportation, such as a bus or train, to Bondi Junction, a key transport hub seamlessly connected to Bondi Beach. From Bondi Junction, special buses for the Bondi to Bronte route are readily available, offering a direct and efficient transport option to Bondi Beach, where the coastal walk begins. For those who prefer the flexibility of driving, rental cars or rideshare services are viable options, with parking available near Bondi Beach for easy access to the starting point of the coastal walk.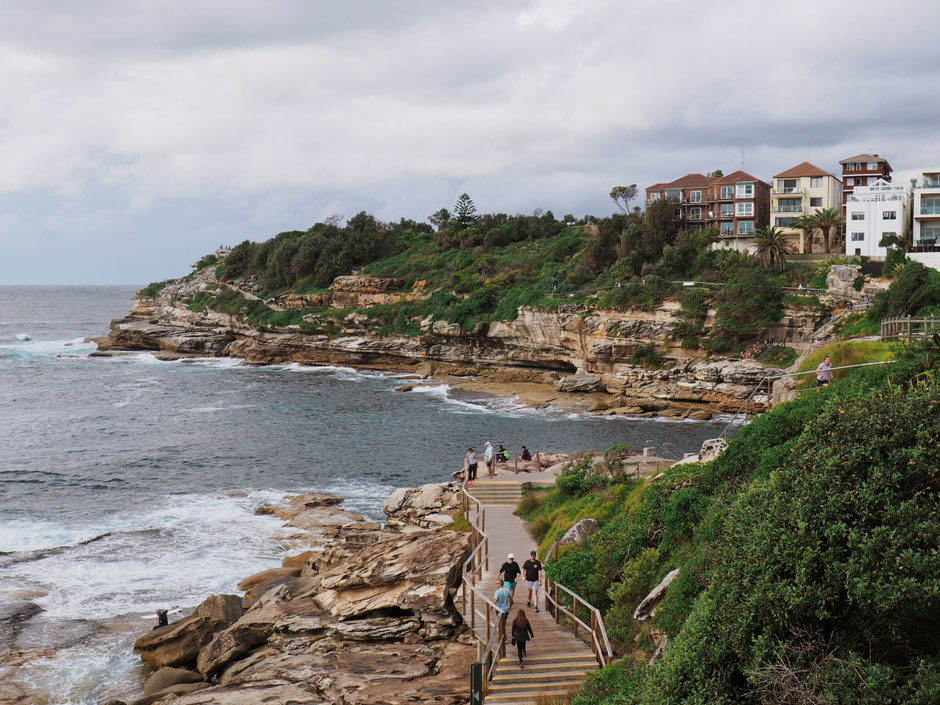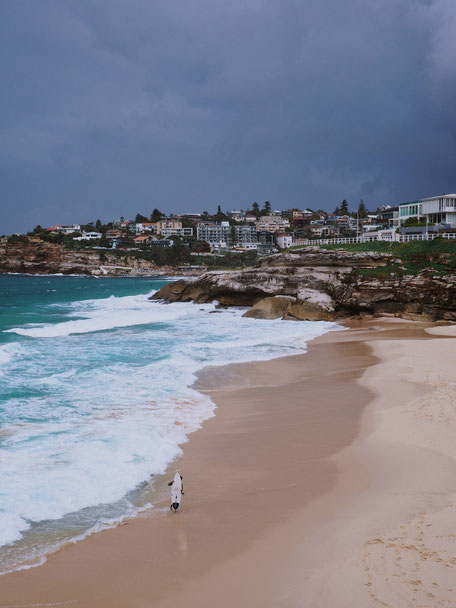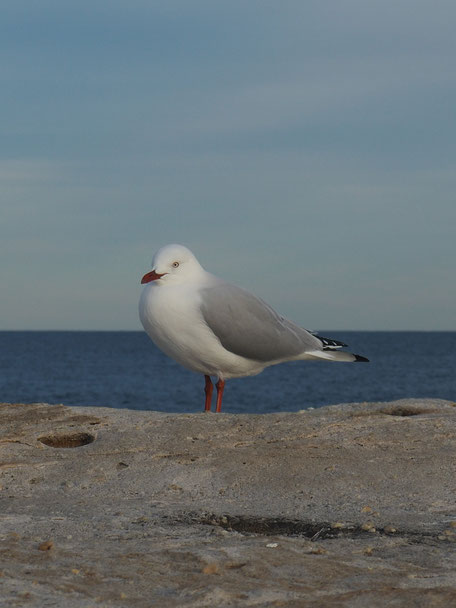 THE BEACHES
1. BONDI BEACH
Start your adventure at the renowned Bondi Beach, an internationally acclaimed destination that attracts surfers, sun seekers, and beach lovers alike. Optimal for a serene experience, consider starting early in the morning to escape the crowds and witness the captivating sunrise casting its golden glow over the pristine sands. Bondi boasts a plethora of cafés and breakfast spots, offering an ideal opportunity to energize yourself for the upcoming adventure. The walk kicks off beyond the Bondi Icebergs Club, marked by a set of stairs on your left shortly after passing the terrace dining area of Icebergs at road level.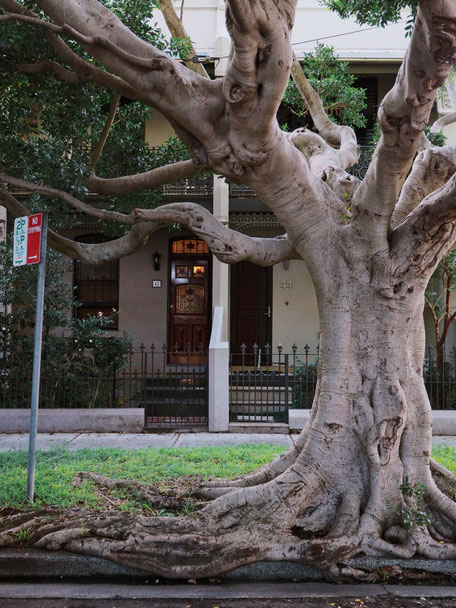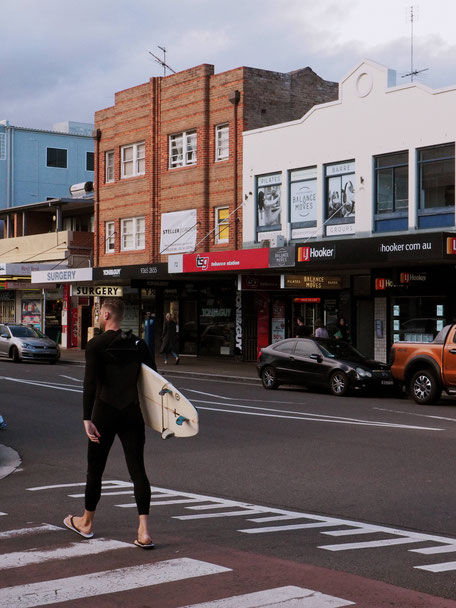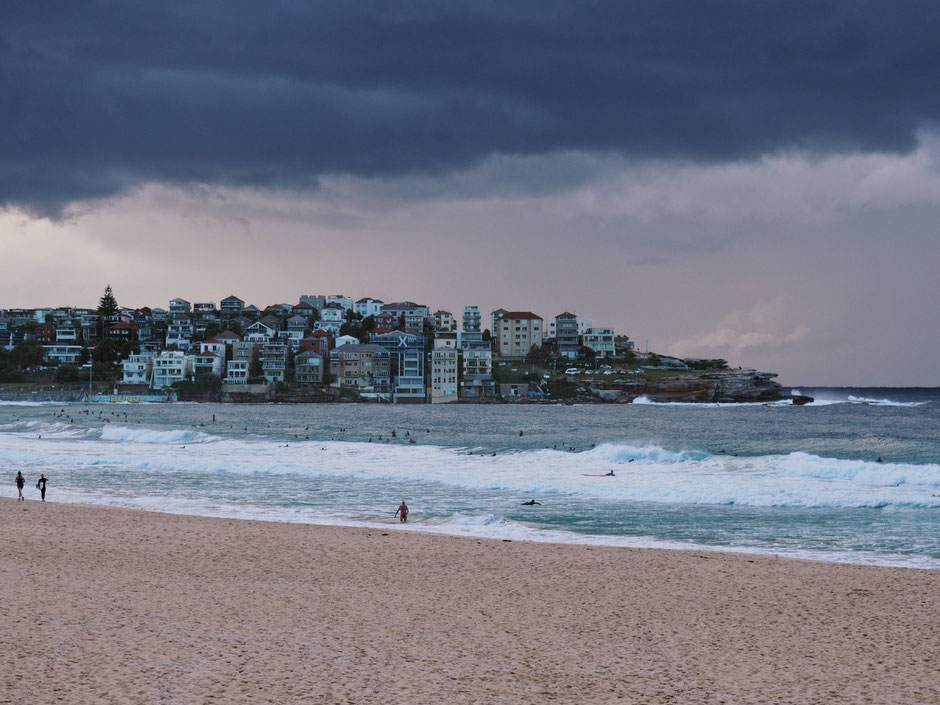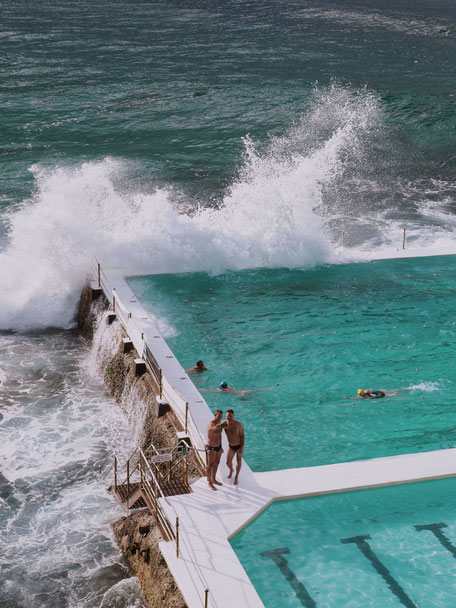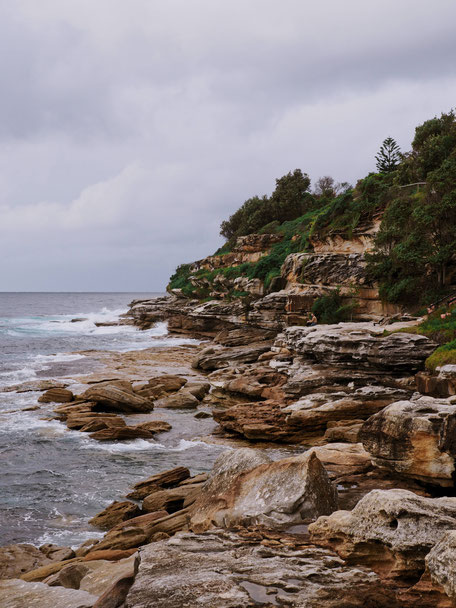 2. TAMARAMA BEACH
As you bid farewell to Bondi, the trail leads you to Tamarama Beach, affectionately known as "Glamarama" due to its stylish and trendy visitors. The path to Tamarama unfolds with scenic beauty, allowing you to appreciate the coastal landscape as you venture along. Arriving at Tamarama, you'll discover a more intimate setting than Bondi, providing a quieter ambiance for soaking in the breathtaking ocean views. Notably smaller and less crowded, Tamarama exudes a charm of its own, offering glimpses of the iconic Icebergs Club pool perched gracefully above the waves.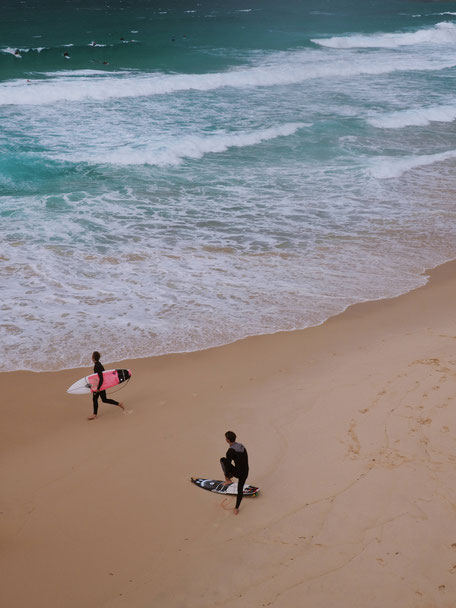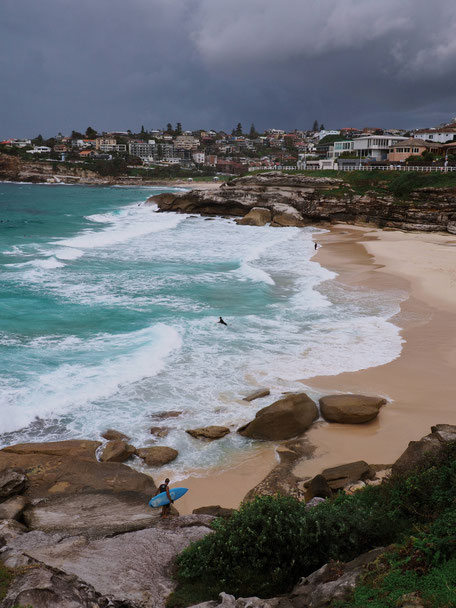 3. BRONTE BEACH
Reaching Bronte Beach is like discovering a hidden gem along the coastline. Compared to the bustling Bondi, Bronte offers a more intimate and peaceful retreat, inviting visitors into its tranquil ambiance. The beach's smaller size and quieter surroundings create an ideal setting for relaxation, whether you're eager to take a refreshing swim, soak up the sun, or simply enjoy the rhythmic sounds of the waves. A highlight not to be missed at Bronte is the ocean-fed Bronte Baths, providing an excellent spot for a rejuvenating and invigorating swim.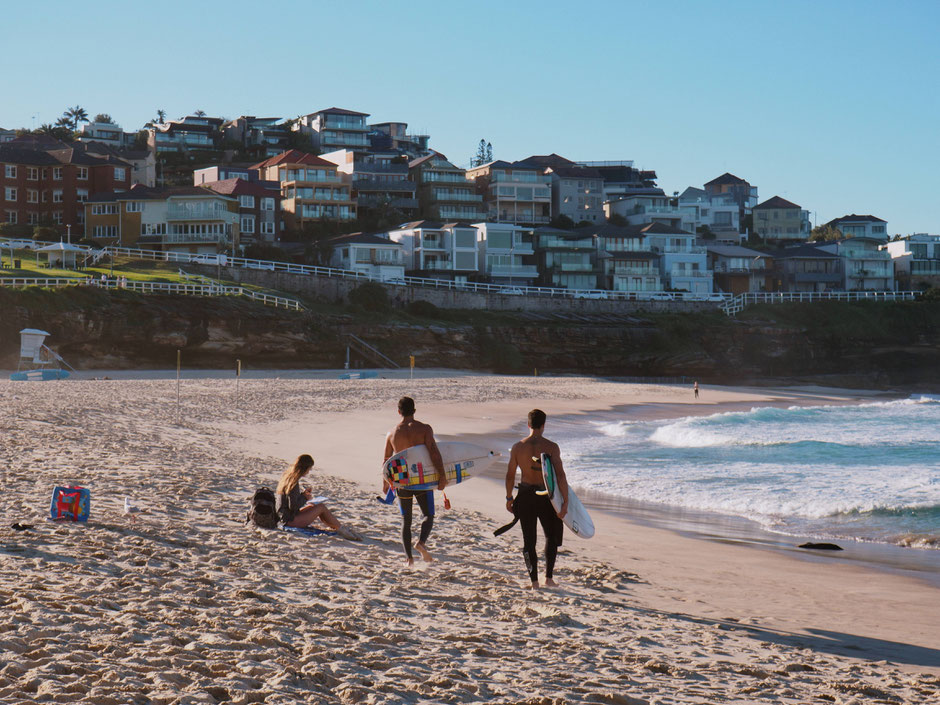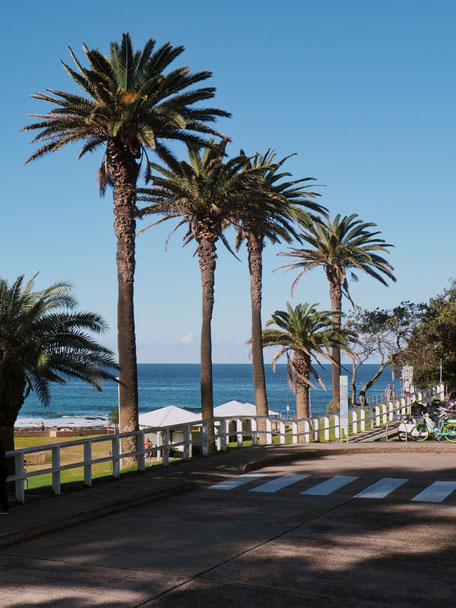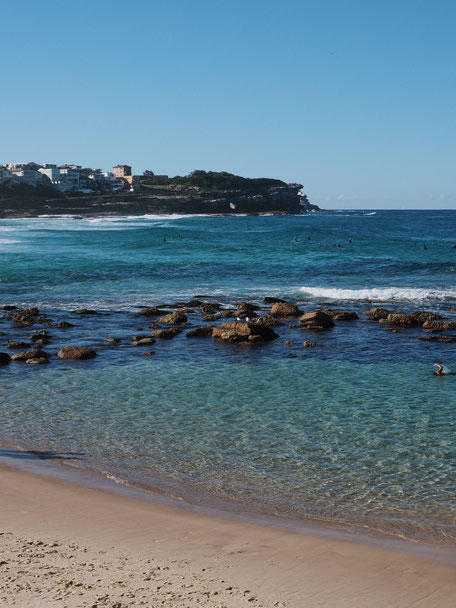 4. CLOVELLY BEACH
Clovelly Beach, though not officially part of the Bondi to Bronte Coastal Walk, serves as an enticing addition for those eager to explore beyond the iconic trail. The walking tour, crafted to showcase Sydney's coastal beauty, concludes at Coogee Beach, providing a comprehensive journey along the shoreline. As previously mentioned, in total, the entire walking tour covers approximately 6 kilometers, allowing travelers to immerse themselves in the stunning landscapes and diverse beaches that Sydney's eastern coastline has to offer.
5. GORDONS BAY
Gordon's Bay, a picturesque inlet tucked along the coastal walk, beckons with its tranquil charm and stunning coastal scenery. As you venture beyond Bronte Beach, the path leads you to this hidden gem, where rugged cliffs and crystal-clear waters create a serene ambiance. Gordon's Bay is renowned for its underwater nature trail, making it a popular spot for snorkeling enthusiasts. The secluded atmosphere and unique marine life add to the allure of this coastal haven, providing a delightful detour for those seeking a peaceful escape on their Sydney coastal adventure.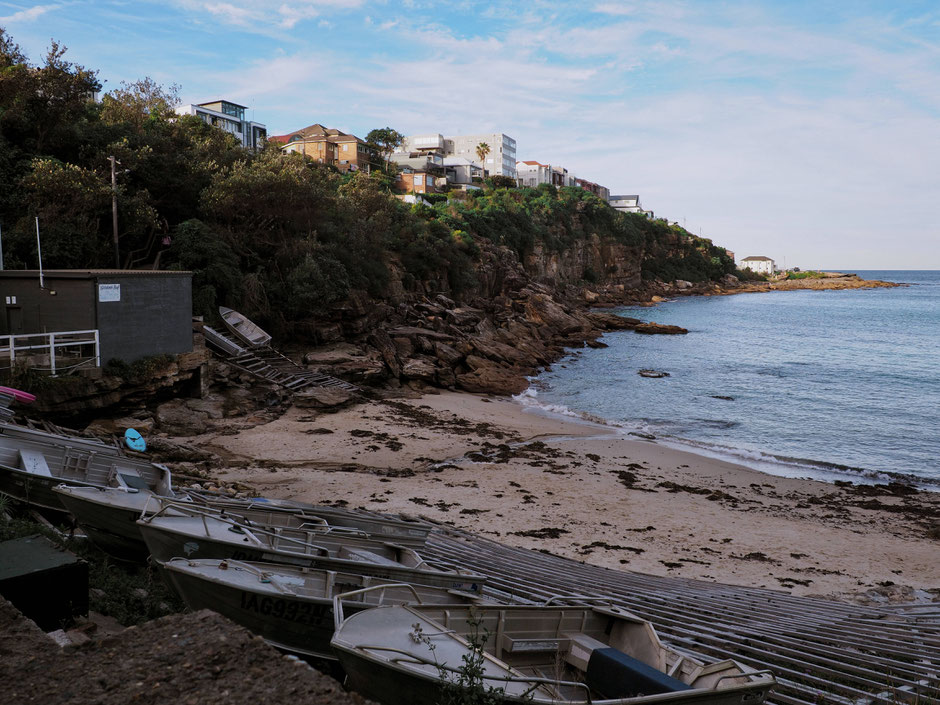 6. COOGEE BEACH
As you conclude your coastal walk, Coogee Beach awaits, a sun-kissed haven nestled along Sydney's eastern shoreline. Blessed with golden sands and inviting waves, Coogee offers a perfect setting for a relaxing day by the ocean. While at Coogee, don't miss the chance to explore the Ross Jones Memorial Pool, a unique ocean-fed rock pool perched at the edge of the beach. Carved into the natural rock formations, this tranquil pool provides a serene and safe environment for a refreshing swim. The Ross Jones Rockpool adds an extra layer of charm to Coogee Beach, inviting you to unwind and savor the coastal beauty that defines Sydney's eastern coastline.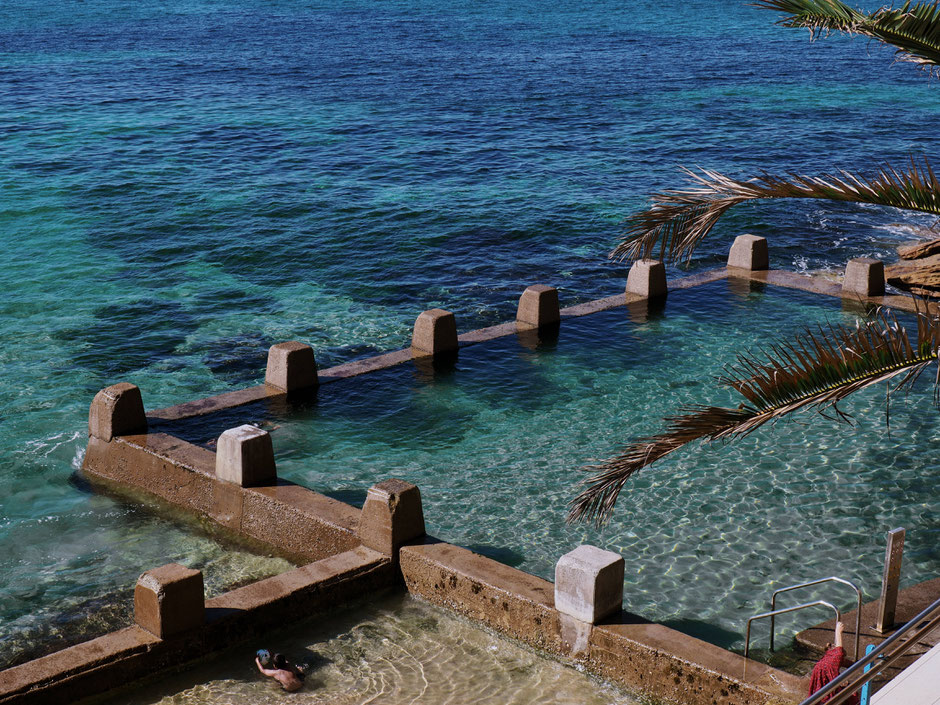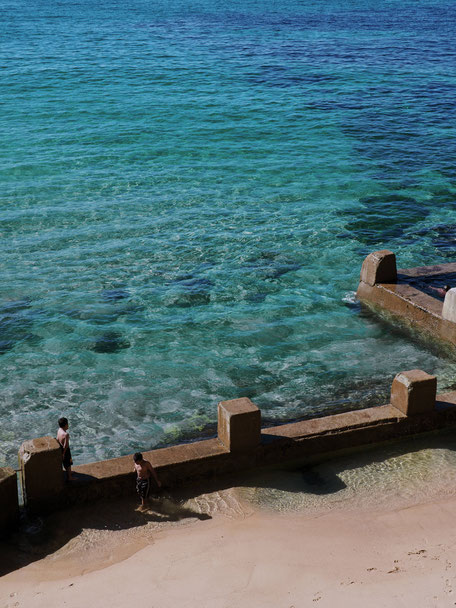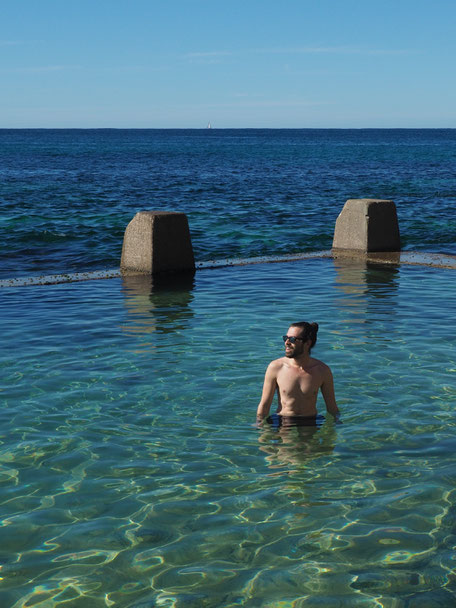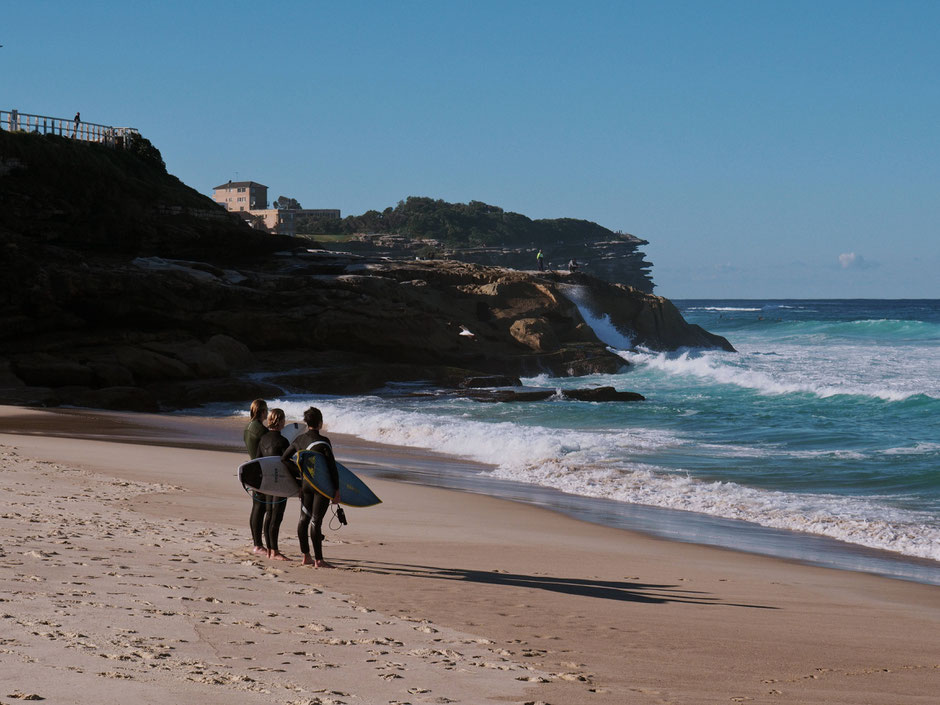 7. COOGEE PAVILION
After the invigorating effort of exploring Sydney's eastern coastline, reward yourself with a well-deserved and delicious meal at Coogee Pavilion. This beachfront gem not only satiates your appetite but also elevates your dining experience with a diverse menu crafted from fresh, locally sourced ingredients. The culinary delights, paired with the laid-back ambiance and stunning views, make for a perfect post-walk treat. Because after a day of walking and discovery, a satisfying meal at Coogee Pavilion is the ultimate culinary reward!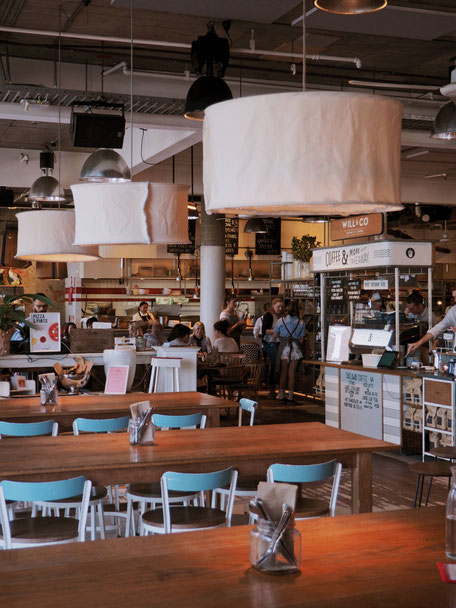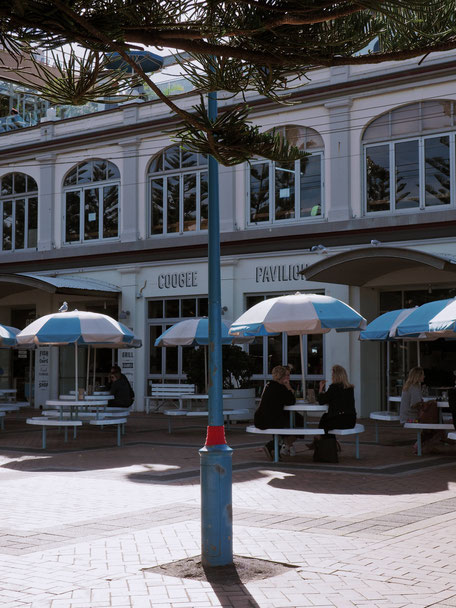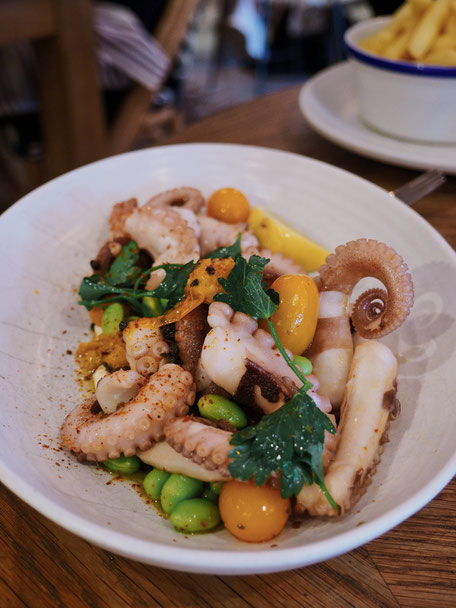 OUR FINAL THOUGHTS
As we conclude our coastal walk from Bondi to Coogee, we can't help but reflect on the vibrant tapestry of experiences that Sydney's eastern coastline has woven for us. From the iconic shores of Bondi to the tranquil beauty of Coogee, each step was a revelation of natural splendor and cultural charm. The extended itinerary, meticulously crafted to unfold beyond Gordon's Bay, enriched our journey with hidden gems and breathtaking vistas. Sydney's coastal allure, diverse landscapes, and the harmonious blend of urban vibrancy and natural beauty have left an indelible mark on our hearts. The Bondi to Coogee Coastal Walk is more than a trail; it's an immersive exploration that captures the essence of Sydney's shoreline, creating lasting memories of adventure, discovery, and the sheer joy of coastal living.
---
---
Now, we'd love to hear about your experiences and impressions of the Bondi to Coogee Coastal Walk. Did you find the hidden gems along the way captivating? Share your thoughts and insights in the comments section below.
---
YOU MIGHT ALSO LIKE..